Fitch House (1890)
Introduction
Author-Uploaded Audio
In 1889, A. Norton and Helen W. Fitch had this Queen-Anne style home of over 4,900 square feet built for $5,500. The architect was Frederick A. Sexton, who built a number of houses and buildings in Tacoma, including the Biltmore Apartments at 801 North I St. and the home at 414 North C Street.
Images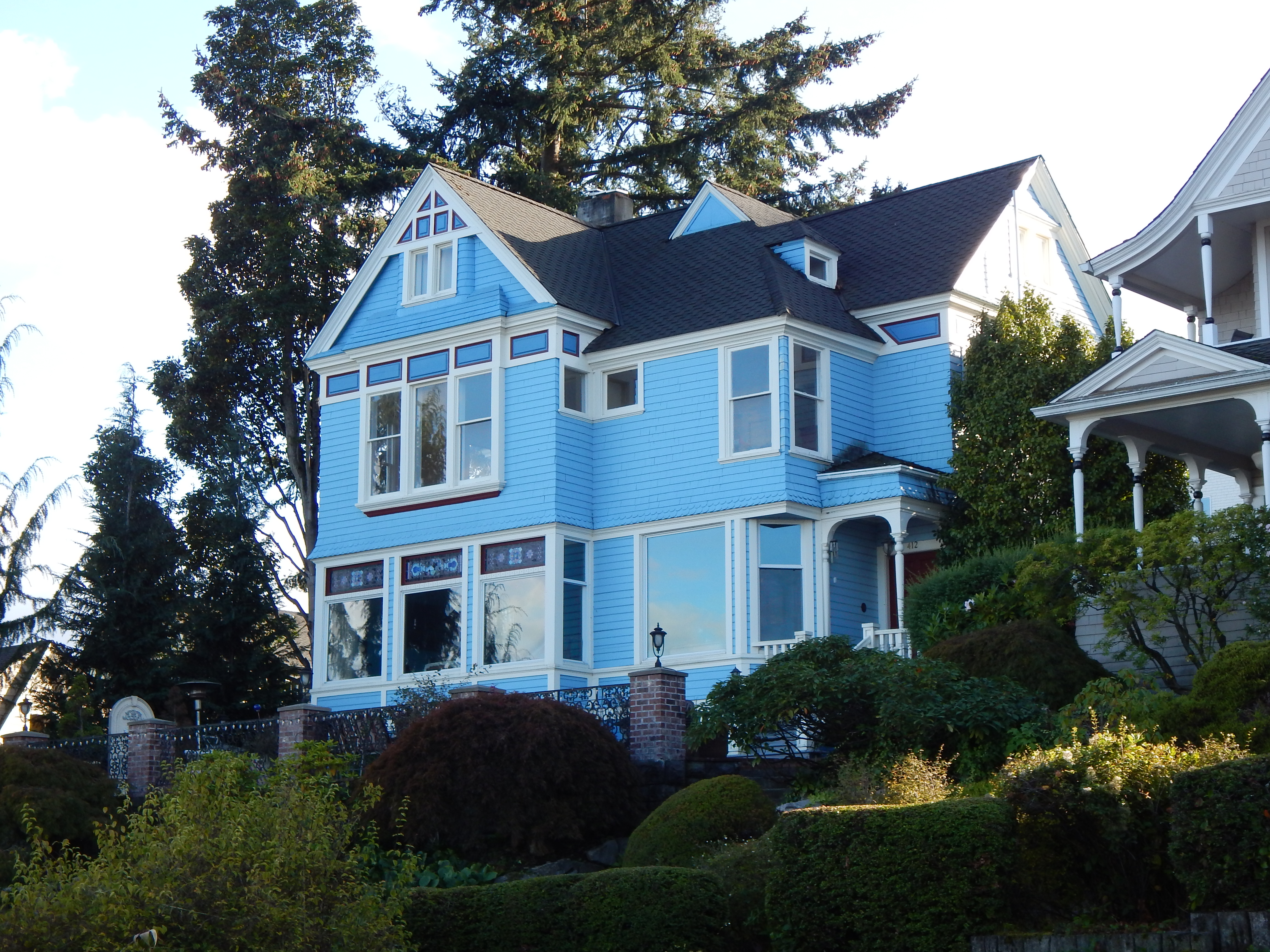 Backstory and Context
Author-Uploaded Audio
Norton Fitch, an 1871 graduate of Cornell University and one of its first students, was the president of Traders' Bank of Tacoma. Fitch had migrated to Tacoma from Rochester, NY, as part of a group of people connected with the Eastman Kodak Company. The financial Panic of 1893 caused the failure of most of the city's banks. Traders' Bank was among them, closing its doors in 1894. The Fitches' daughter, Cora, taught at Annie Wright Seminary and served as principal of the school for ten years, beginning in 1904.
Later owners of the home include Arthur Remington (1926-1930) and Glen Darling (1938-1945). Remington was a distinguished attorney. His many-volume annotations and revisions to the statutes of Washington were a model of their kind, used and cited throughout the U.S. Darling, a pharmacist, owned Park Drug Store at Division and Yakima Avenues and, later, the new and much larger Darling's Drug Store at 24 N. Tacoma Ave. He was an accomplished organist, playing in the city's Episcopal Churches and Masonic Lodges. Darling's wife Lucy oversaw the $3,000 modernization and conversion of the home into a duplex in 1938.
Current owners Jon and Jeffrey, founders of Tacoma Musical Playhouse, have completely renovated and restored the home to its original grandeur. The foyer has an oak, parquet floor and walls with chinoiserie stenciling. Original pocket doors lead to the front parlor, which has period Quezal-signed light fixtures and fireplace. The stained-glass windows, also original, have been restored. New moldings of clear fir match the original moldings. A display cabinet houses a pottery collection of Van Briggle, Rumrill, and Niloak pieces. A brick terrace with a wrought iron fence was installed below the front parlor. The dining room, with its period light fixture and new wainscoting, also has inlaid oak floors. Stenciling integrates the decor of the parlor and dining rooms.
The spacious kitchen now has a large "grand piano" island — with Black granite "lid" and a white "keyboard", a butler's pantry, and tin tiles behind the cooktop. The all-new bathroom is elegantly done in period style. There is a small study beyond the bathroom. Salvaged from the Bavarian Restaurant, the "new" stairway bannister has been reworked and stained.
The second floor has four bedrooms. The master bedroom has a large sitting area and a new, period-style bath. All the custom-made woodwork and doors (of stained, clear fir) are styled to match the original pocket doors. The third-floor attic has been converted to a stylish apartment.
Sources
THS Homes Tour Research Volunteer. www.TacomaHistory.org. Accessed October 14th 2020. https://www.tacomahistory.org.
Image Sources
Tacoma Historical Society

Additional Information