Redding House
Introduction
The Redding House is one of the most striking and historic homes not only in Biloxi but the Mississippi Gulf Coast as well. It is also the last remaining mansion in the downtown area. The house was built by wealthy businessman Charles Redding in 1908 and is a fine example of the Classical Revival style. Notable features of the 2.5-story house include wrap around porches with rounded-corner extensions, Corinthian columns, a single-story portico above the main entrance, and a pedimented dormer with a palladian window. The house is vacant as of early 2021.
Images
The Redding House was built in 1908 by businessman Charles Redding. It is an excellent example of Classical Revival architecture.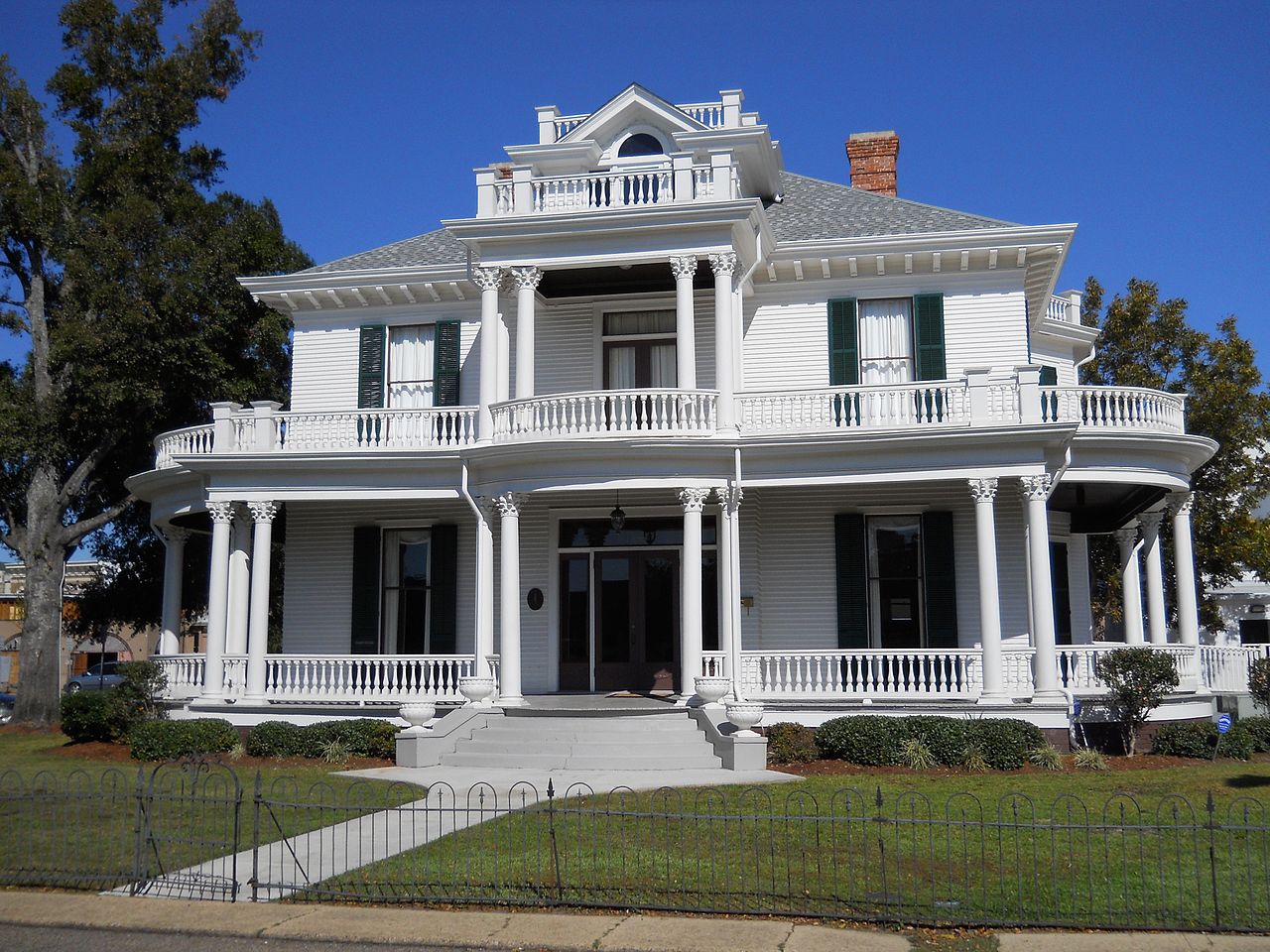 Backstory and Context
Charles Redding was born in Bay St. Louis, Mississippi, which is west of Gulfport, some time in the mid-19th century. He arrived in Biloxi after the Civil War and as an adult established a successful ship supply business. Before he built the house in 1908, he was on the lookout for a property to build a new home. He apparently wanted to buy property on the waterfront but his wife objected, fearing that the house would be destroyed by a hurricane. They agreed on this location, believing it was safer.
In recent times, the house was a popular wedding and event venue and was restored after Hurricane Katrina. Inside, the house boasts nine fireplaces, three bedrooms and bathrooms, two stairways, stained glass windows, crystal chandeliers, and hand-painted murals. The Redding family owned the house until 1998. It is a contributing property of the Biloxi Multiple Resource Area, which is listed on the National Register of Historic Places.
Sources
Perez, Mary. "Redding House is for sale and all dressed up for a holiday surprise." SunHerald. December 7, 2016. https://www.sunherald.com/news/business/article119274943.html.
P'Pool, Ken. "Redding House." State of Mississippi Historic Sites Survey. April 20, 1983. https://npgallery.nps.gov/GetAsset/31f6b5ec-cd57-4876-9738-f0d5161b34fc.
"The Redding House." Mississippi Gulf Coast National Heritage Area. Accessed February 8, 2021. https://msgulfcoastheritage.ms.gov/historic/historic-homes/the-redding-house.
Weiskopf, Lorraine. "Live Local: The Redding House." WXXV25. January 14, 2021. https://www.wxxv25.com/2021/01/14/live-local-redding-house.
Image Sources
Wikimedia Commons: https://commons.wikimedia.org/wiki/File:ReddingHouse.jpg

Additional Information