Giovanni's Room Bookstore
Introduction
Giovanni's Room Bookstore was established by three members of the Gay Activist Alliance in 1973, making this the oldest LGBTQ+ bookstore that is still in operation in the United States. The founders selected the name as a reference to a gay-themed novel by writer James Baldwin. The bookstore has been called "the center of gay Philly" due to its importance as an early cultural hub for the LGBTQ+ community. During the height of the AIDS epidemic in the 1980s, self-published medical material from Giovanni's Bookstore played an instrumental role in educating people about the disease. On October 15, 2011, a historical marker for the groundbreaking bookstore- now known as PAT @ Giovanni's Room, was unveiled by the Pennsylvania Historical and Museum Commission.
Images
Giovanni's Room bookstore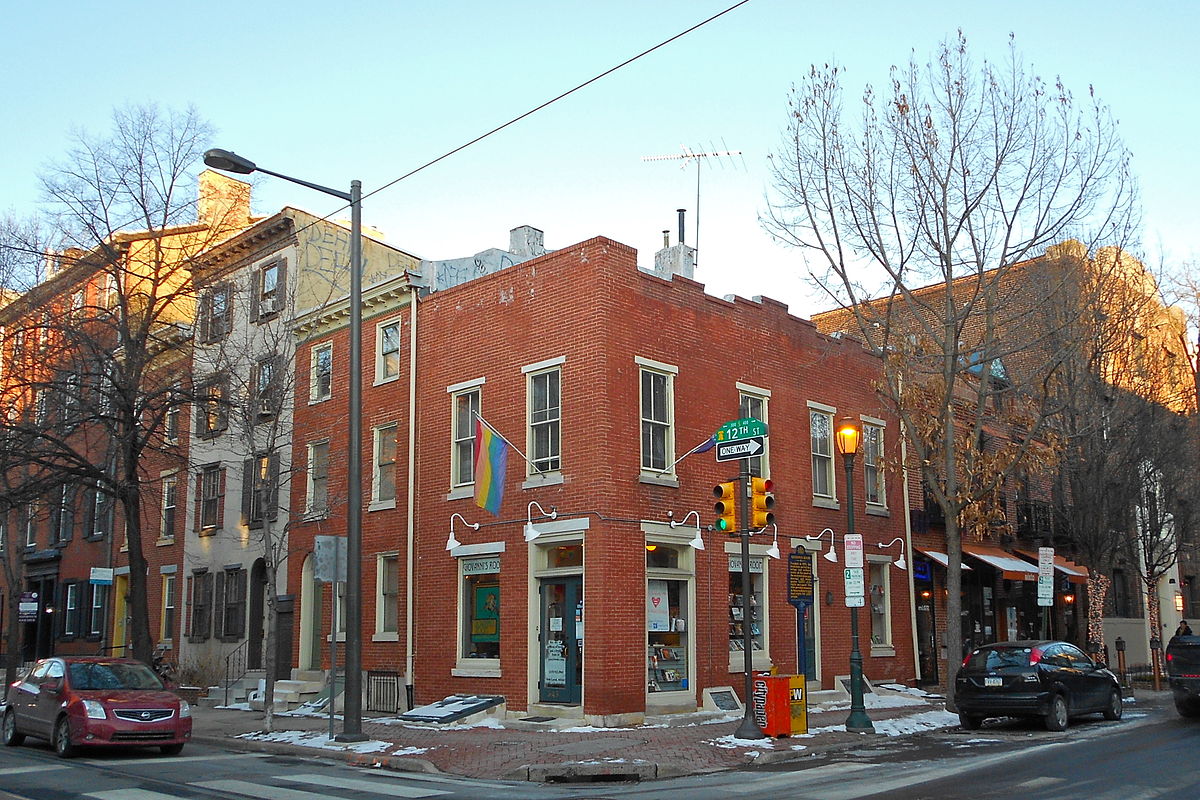 Interior of the bookstore today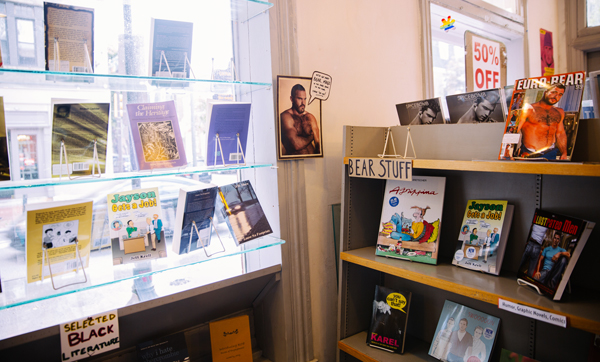 Giovanni's Room historical marker placed in 2011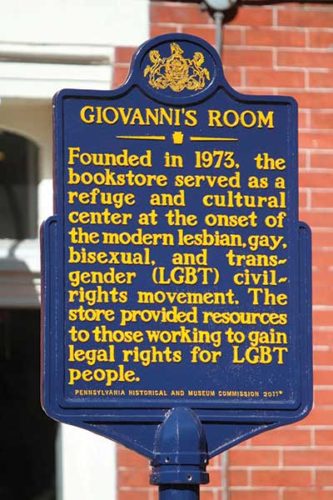 (left to right) Giovanni's Room Bookstore founders Bernie Boyle, Tom Wilson Weinberg, and Dan Sherbo (1974)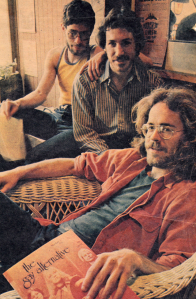 The first Giovanni's Room Bookstore at 232 South Street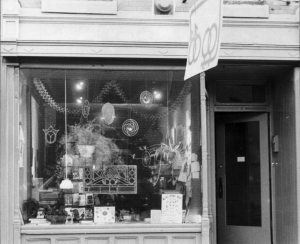 Arleen Olshan (center) with lesbian author Rita Mae Brown (right)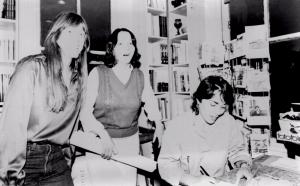 Ed Hermance and Arleen Olshan on the March 1978 issue of New Gay Life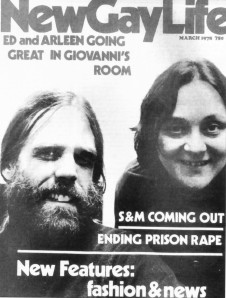 Backstory and Context
In the summer of 1973, Bernie Boyle, Tom Wilson Weinberg, and Dan Sherbo started working to open a gay bookstore in Philadelphia. The three men had first met through the Gay Activists Alliance, which they were members of, and had worked together on The Gay Alternative- a local queer literary magazine. The idea for the gay bookstore was inspired by the Oscar Wilde Memorial Bookstore- the first gay bookstore in the country- which was opened in New York City by Mattachine Society member Craig Rodwell in 1967. On August 1, 1973, they opened a storefront on an otherwise-abandoned South Street with a lease that only cost $85 a month. Joking that Radclyffe Hall's "The Well of Loneliness" was too bleak a title, they gave their new storefront the name "Giovanni's Room Bookstore" after the groundbreaking 1956 gay-themed novel by writer James Baldwin. The friends took trips to New York City where Craig Rodwell helped them collect LGBTQ+ reading materials at wholesale bookstores. Over the next two years, Giovanni's Room Bookstore hosted readings and discussion group meetings while trying to build their small collection.
In September of 1975, they sold the bookstore to Pat Hill- a Quaker friend of theirs- for $500. Hill left her civil service job, describing the change as like "running away with the circus". Under her management, Giovanni's Room continued to host meetings, performances, and events, thus cementing its role as a community hub for LGBTQ+ people in Philadelphia. Pat Hill sold the business in late 1976 to her friends Arleen Olshan and Ed Hermance for the $500 she paid for it, plus back taxes. Olshan and Hermance had met each other during the early days of Philadelphia's Gay Community Center. As the two business partners moved Giovanni's Room to a space on Spruce Street, a renaissance of LGBTQ+ publishing was already underway in the United States. Thanks to this, the bookstore's collection of titles grew exponentially. Olshan and Hermance were adamant to represent even the more controversial works at the shop, including books on topics such as S&M, pedaresty, and erotica. 
The store remained at Spruce Street until 1979 when a homophobic family purchased the property and evicted the bookstore. Olshan and Hermance took out loans and borrowed money from family to reopen Giovanni's Room Bookstore in a former antique warehouse on the corner of Pine and 12th Streets. Hundreds of eager volunteers helped renovate the space. At this location, the new Giovanni's Room quickly became the largest LGBTQ+ bookstore in the country, reaching almost 15,000 books in stock by the early 1980s. When the AIDS crisis hit, Giovanni's Room Bookstore self-published a series of illustrated safe sex guides that were distributed for free in the community. They also published an informational AIDS bibliography annually. Nurses and doctors at the nearby clinic often risked their jobs by distributing these materials to their patients.
In 1986, Arleen Olshan left the business and Ed Hermance became the sole proprietor. During the height of its popularity over these years, Giovanni's Room hosted roughly fifty readings every year with prominent LGBTQ+ writers and artists such as Alison Bechdel, Leslie Feinberg, Edmund White, Kate Bornstein, Samuel R. Delaney, and Greg Louganis. In 2009, when Craig Rodwell's Oscar Wilde Memorial Bookstore closed permanently, Giovanni's Room became the oldest operating LGBTQ+ bookstore in the United States. The Pennsylvania Historical and Museum Commission honored the bookstore with a historical marker unveiled on October 15, 2011. After years of declining sales due to the advent of Amazon, Ed Hermance announced in April of 2014 that he would be retiring and shutting down Giovanni's Room Bookstore. It closed on May 17, 2014. Almost exactly three months later, it was announced that Philly AIDS Thrift, which opened in 2005, had signed for a new lease on the historic bookstore. The store reopened as PAT @ Giovanni's Room on September 12, 2014.
Sources
Gillespie, Tyler. The Last Day at Giovanni's Room, America's Oldest Gay Bookstore, Rolling Stone. May 21st 2014. Accessed December 10th 2020. https://www.rollingstone.com/culture/culture-news/the-last-day-at-giovannis-room-americas-oldest-gay-bookstore-94901/.
Skiba, Bob. Giovanni's Room, The Philadelphia Gayborhood Guru. June 21st 2014. Accessed December 10th 2020. https://thegayborhoodguru.wordpress.com/tag/giovannis-room/.
Wu, Connie. Nation's Oldest LGBT Bookstore Rescued from Closing, Out Traveler. July 25th 2014. Accessed December 10th 2020. https://www.outtraveler.com/destination-guide/philadelphia/2014/07/25/nations-oldest-lgbt-bookstore-rescued-closing.
Image Sources
https://en.wikipedia.org/wiki/Giovanni%27s_Room_Bookstore#/media/File:Giovannis_Room_Philly.JPG

https://www.rollingstone.com/culture/culture-news/the-last-day-at-giovannis-room-americas-oldest-gay-bookstore-94901/

https://www.queerbooks.com/patgiovannis-room-featured-passport-magazine/

https://thegayborhoodguru.wordpress.com/tag/giovannis-room/

https://thegayborhoodguru.wordpress.com/tag/giovannis-room/

https://thegayborhoodguru.wordpress.com/tag/giovannis-room/

https://thegayborhoodguru.wordpress.com/tag/giovannis-room/

Additional Information