Eastern Avenue World War I Armistice Trees and Plaques
Introduction
During the 1920s, hundreds of plaques were dedicated alongside trees that were planted along Eastern Parkway. These trees and plaques each honored one Brooklyn resident who had lost his life during the Great War, known today as World War I. The plaques contained the soldiers name and information about their service. As a century has passed, many of these plaques have been stolen or destroyed and some of the trees have been removed by the city.
Images
Pathway containing multiple plaques and trees.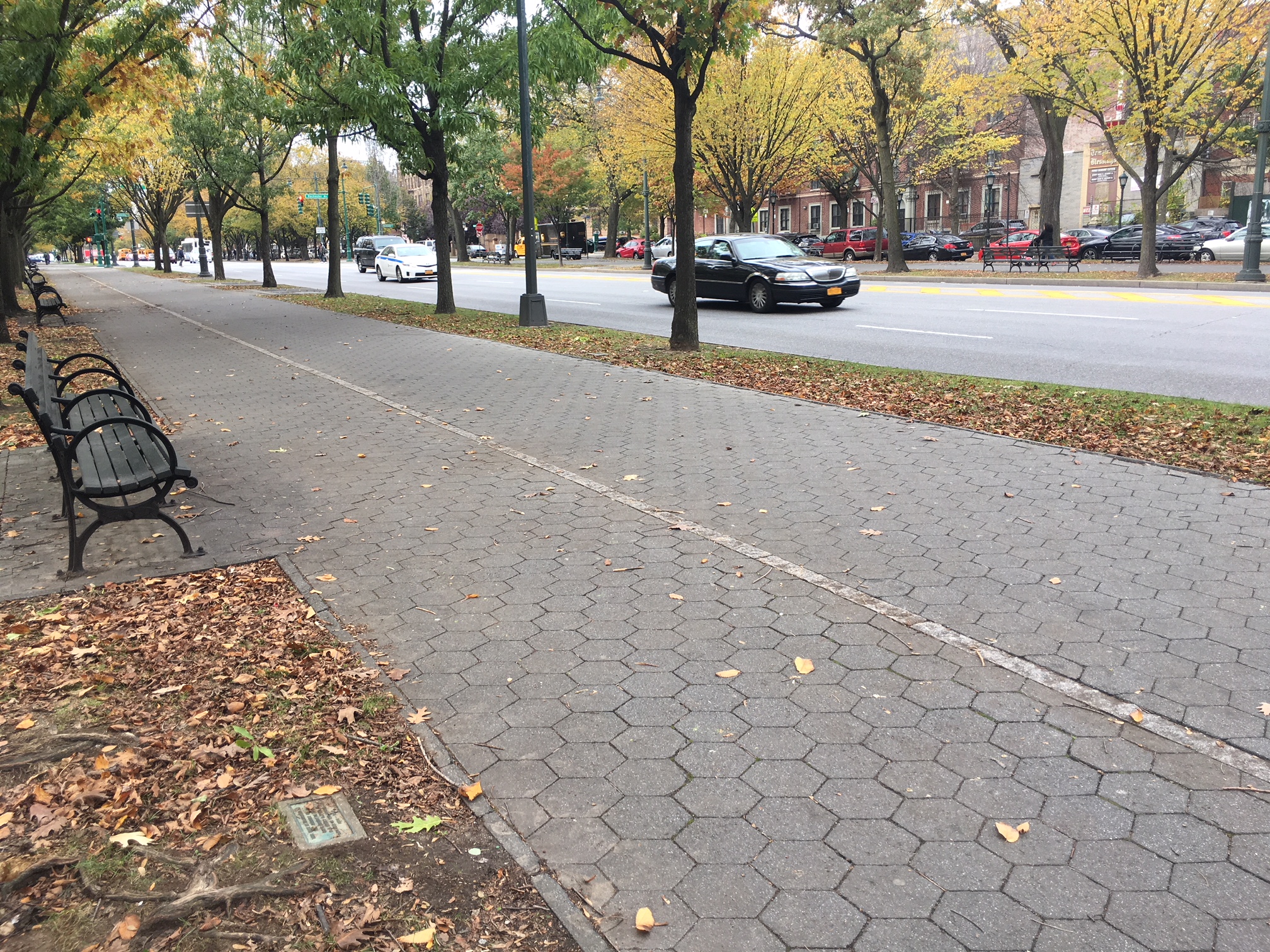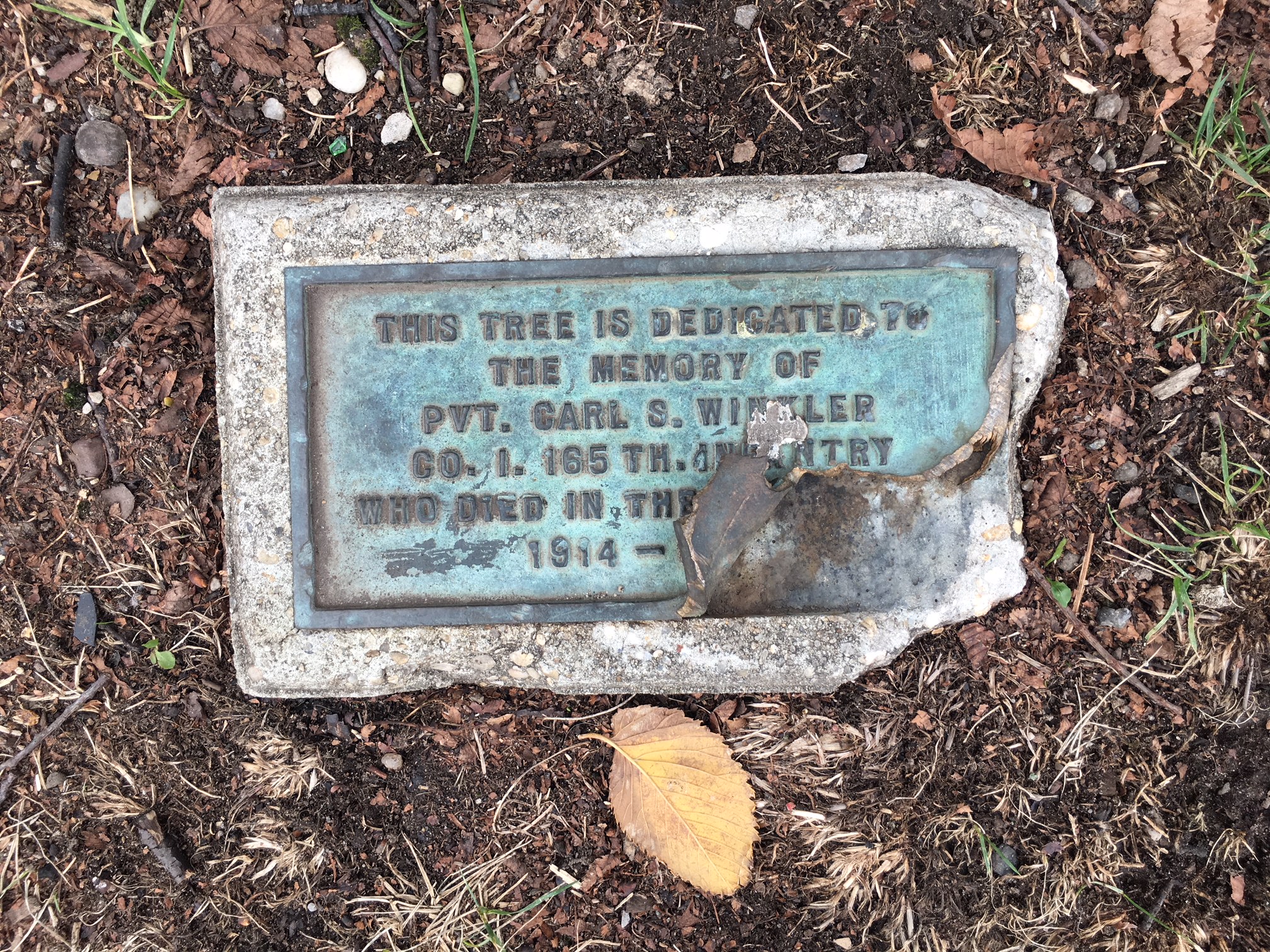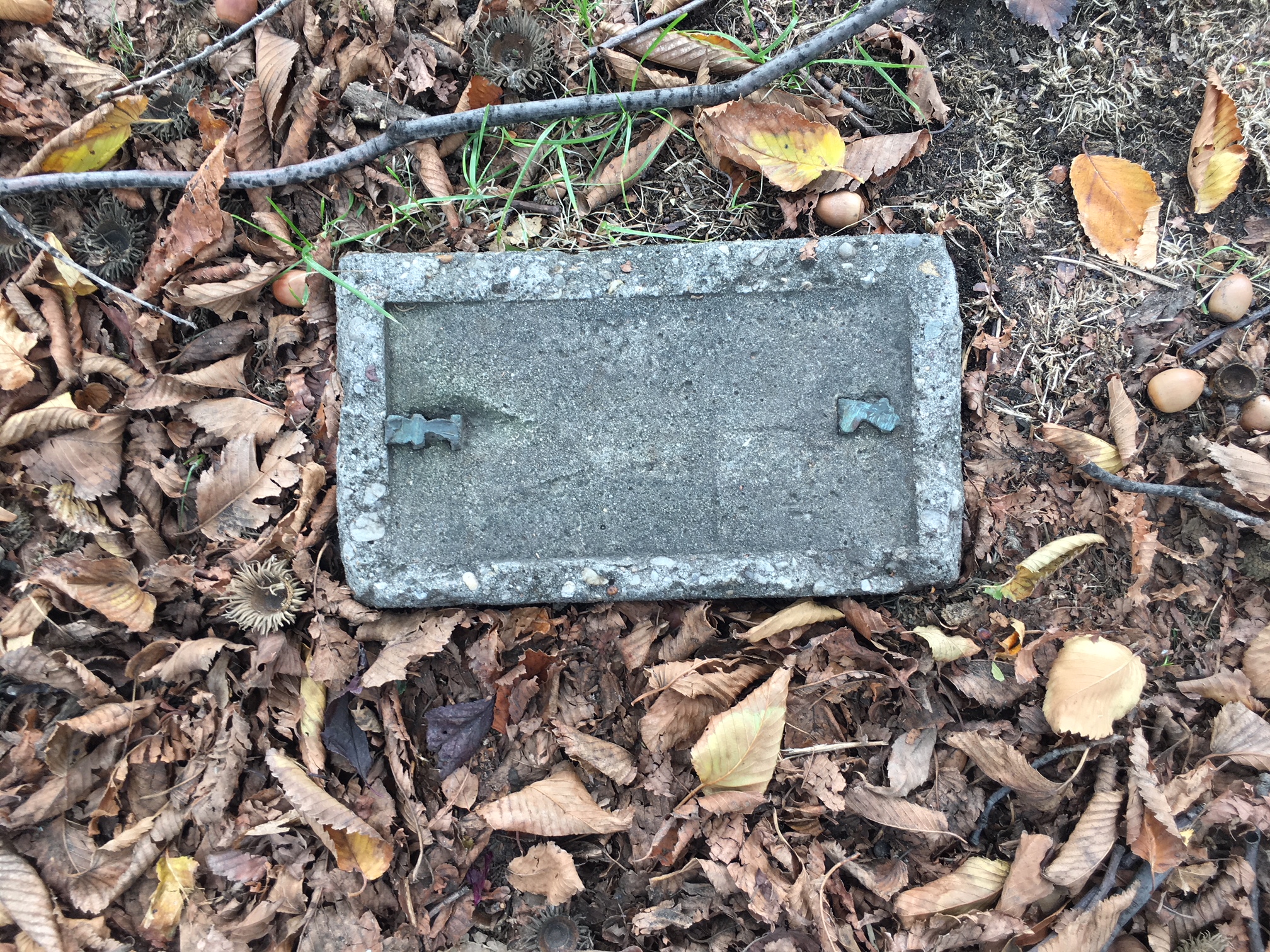 Plaque next to U.S. passport for size.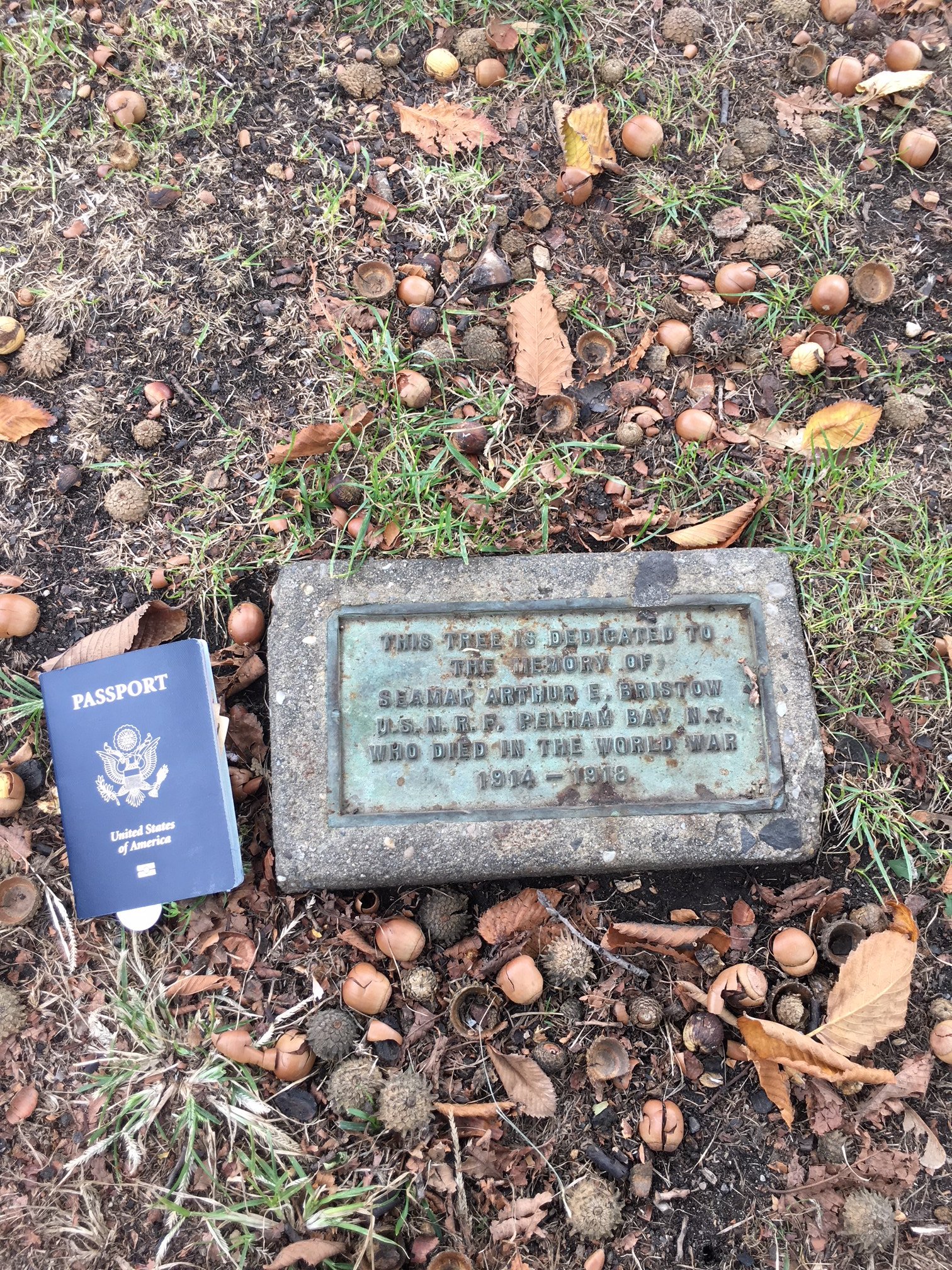 Tree dedicated to fallen soldier.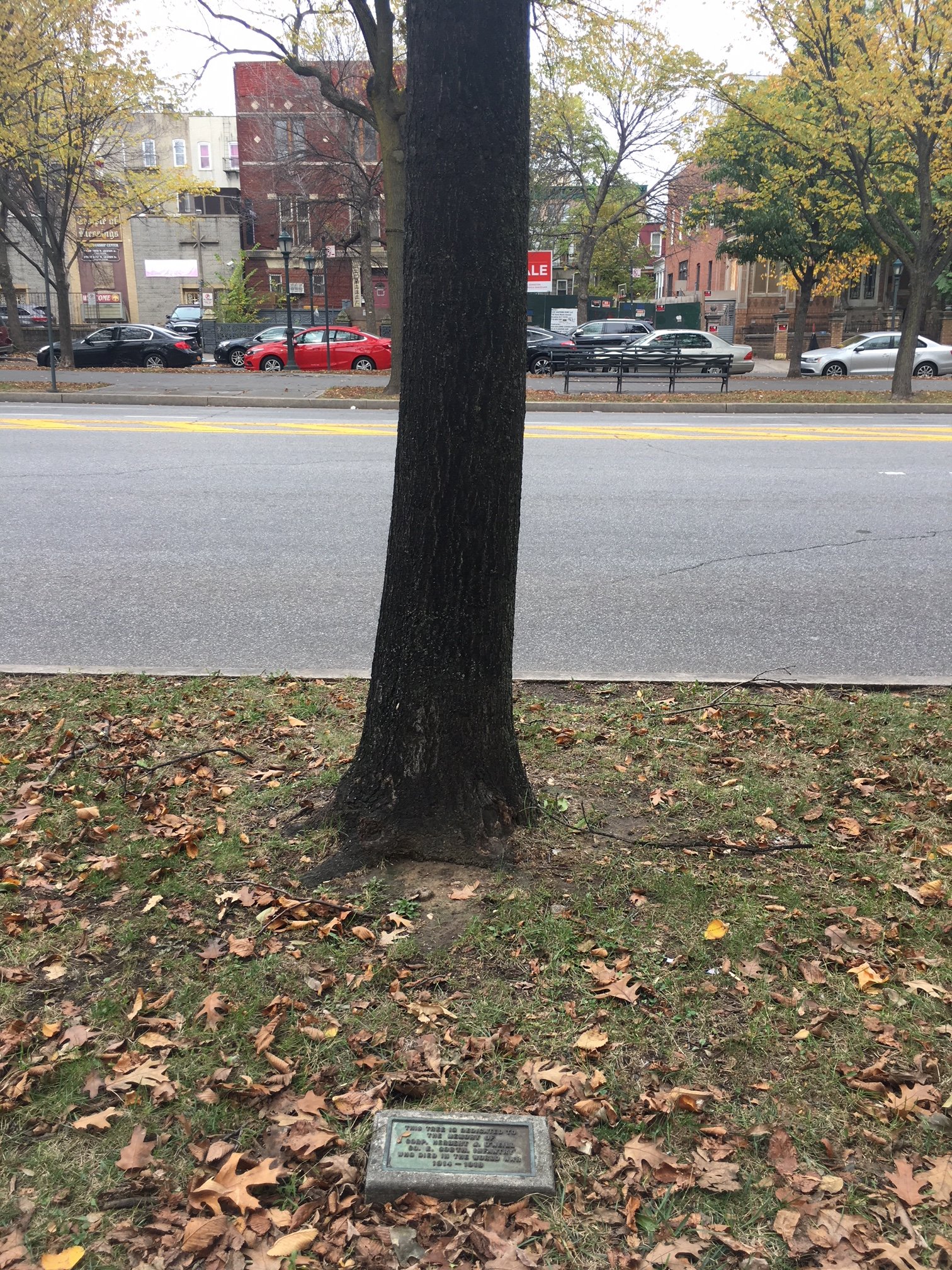 Stolen plaque and nonexistent tree.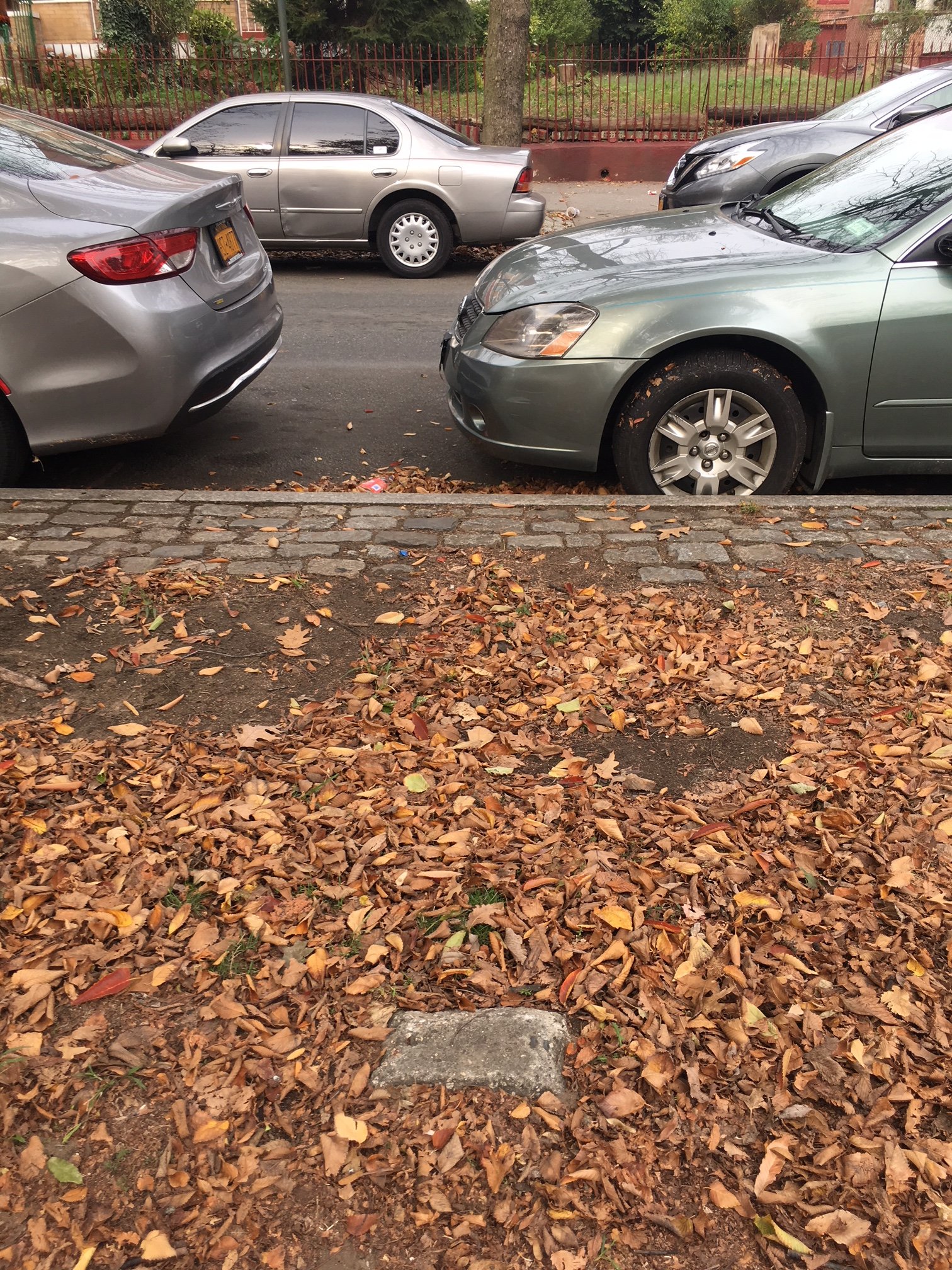 Plaque in front of older tree.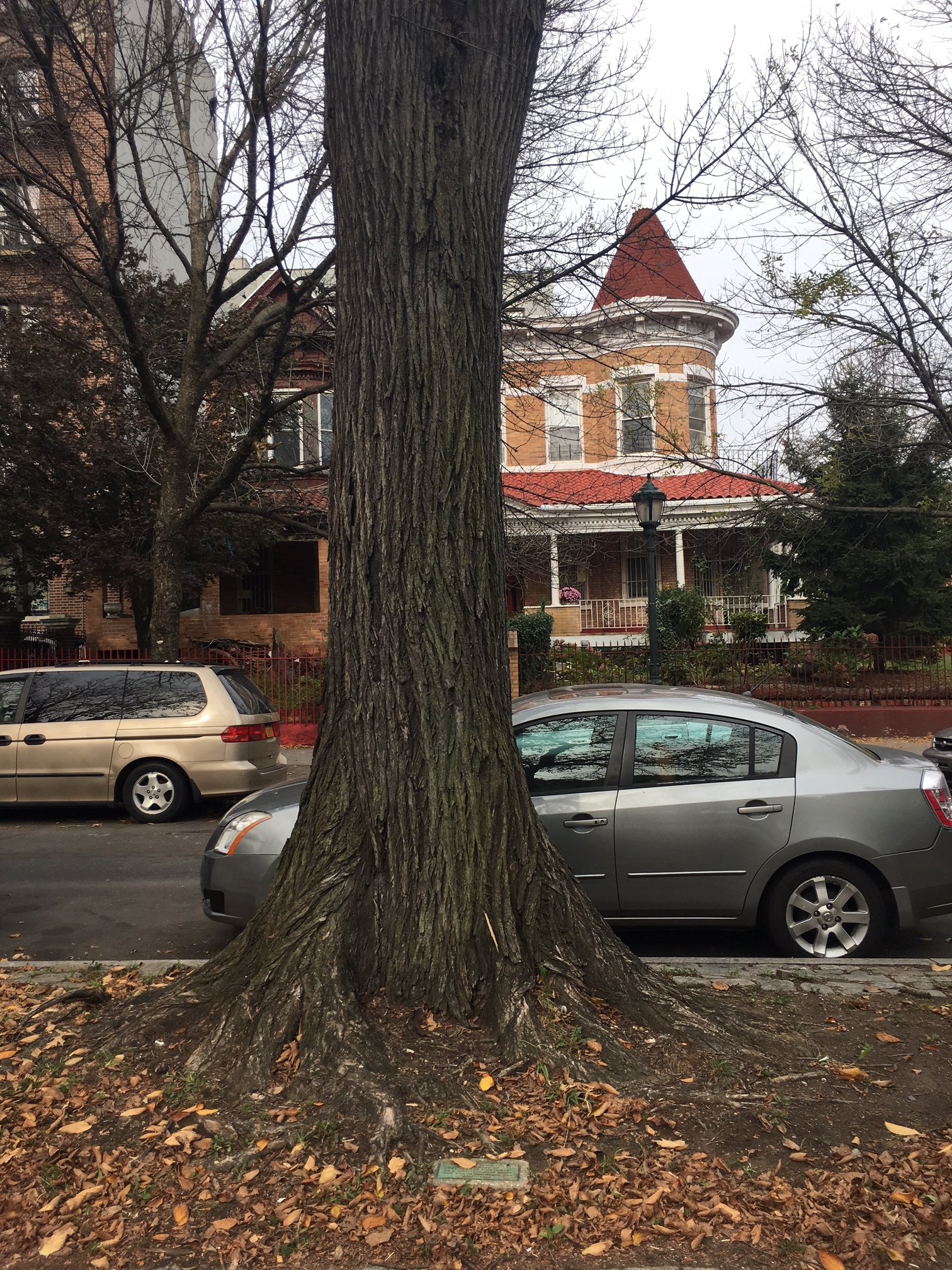 Backstory and Context
The first trees along the Eastern Parkway marked the Armistice that ended World War I. After the Armistice, local residents planted more trees honoring their fallen along Brooklyn's historic Eastern Parkway. In front of each tree was a plaque containing the soldiers name and unit. The soldiers honored had all been residents of the local community.
Over the course of the following century, many of the veterans of World War I were forgotten and many of the plaques that used to line the Eastern Parkway have been stolen or vandalized. In some cases, metal runoff from the plaques were poisoning the very trees they had dedicated to the dead. Few of the original plaques remain at the by the turn of the century. 
In 2005 Mayor Bloomberg announced plans to restore the Eastern Parkway, along with the forgotten memorials to the fallen. In recent years, the plaques that remained are once again visible as the city has worked to remove weeds and grass that had covered some of the plaques. Some new trees have been planted to keep their memories alive, but the remains of partially destroyed plaques still dot the pathways of the Eastern Parkway.
Sources
"The war memorials lining Eastern Parkway." Ephemeral New York. May 29, 2010. Accessed November 02, 2017. https://ephemeralnewyork.wordpress.com/2010/05/29/the-war-memorials-lining-eastern-parkway/.
Martin, Douglas. "The Nation: War Memorials; Putting Out Fewer Flags." The New York Times. May 19, 2001. Accessed November 02, 2017. http://www.nytimes.com/2001/05/20/weekinreview/the-nation-war-memorials-putting-out-fewer-flags.html.
"Mayor Bloomberg and Congressman Owens Announce the Reconstruction of Eastern Parkway Between Washington Avenue and Grand Army Plaza." The official website of the City of New York. October 17, 2005. Accessed November 02, 2017. http://www1.nyc.gov/office-of-the-mayor/news/391-05/mayor-bloomberg-congressman-owens-the-reconstruc....
Image Sources
William Harrison Moore (November 2, 2017)

William Harrison Moore (November 2, 2017)

William Harrison Moore )November 2, 2017)

William Harrison Moore (November 2, 2017)

William Harrison Moore (November 2, 2017)

William Harrison Moore (November 2, 2017)