Memorial Gore World War I Monument, Brooklyn
Introduction
This monument was dedicated in 1920 and was dedicated in honor of men from the East Williamsburg neighborhood of Brooklyn who died in World War I. The statue depicts an eagle perched on top of a globe above a three-sided stone pillar, two sides of which list the names of the fallen soldiers.
Images
The monument from the front.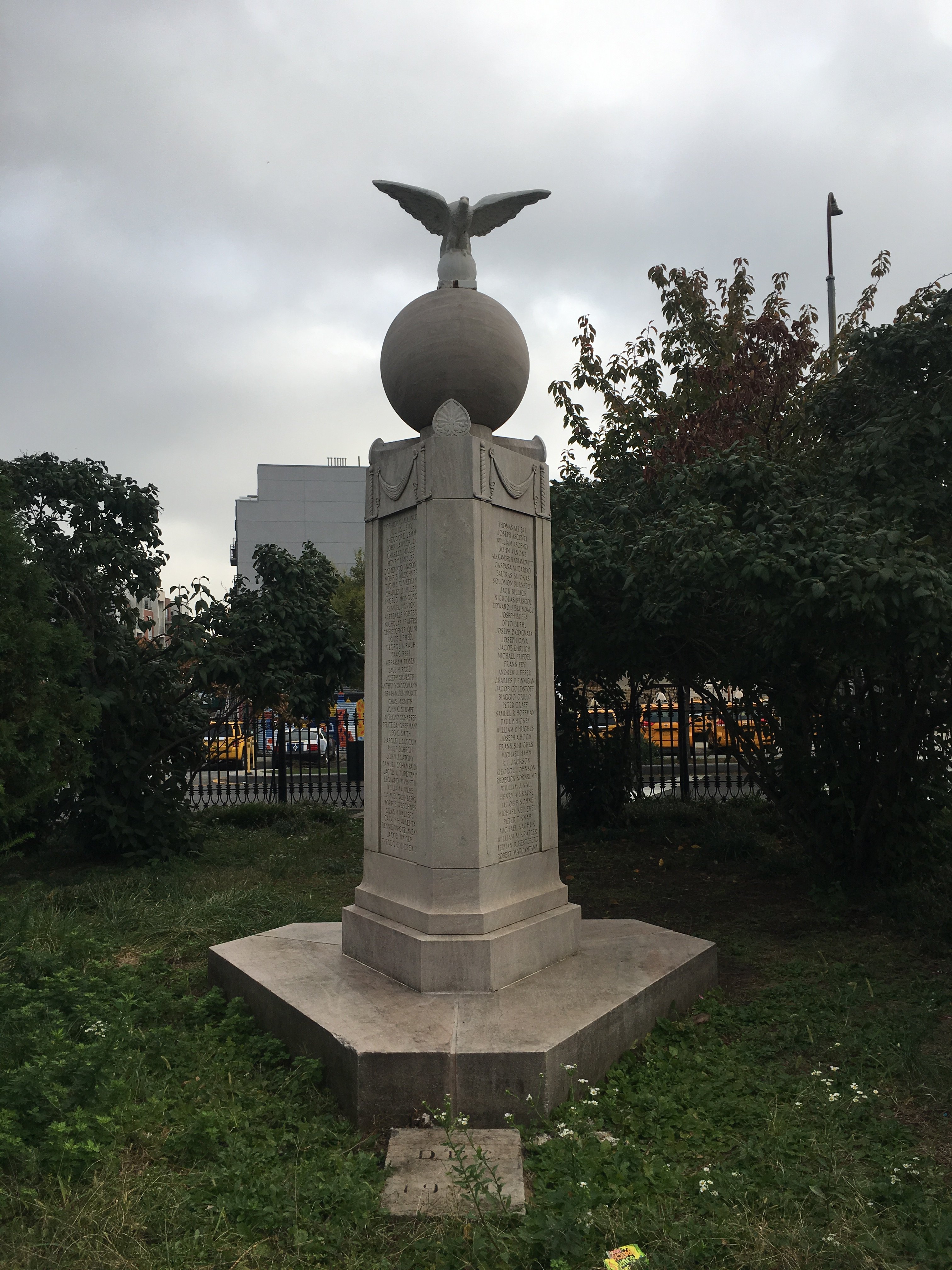 The eagle on top of the globe. Taken by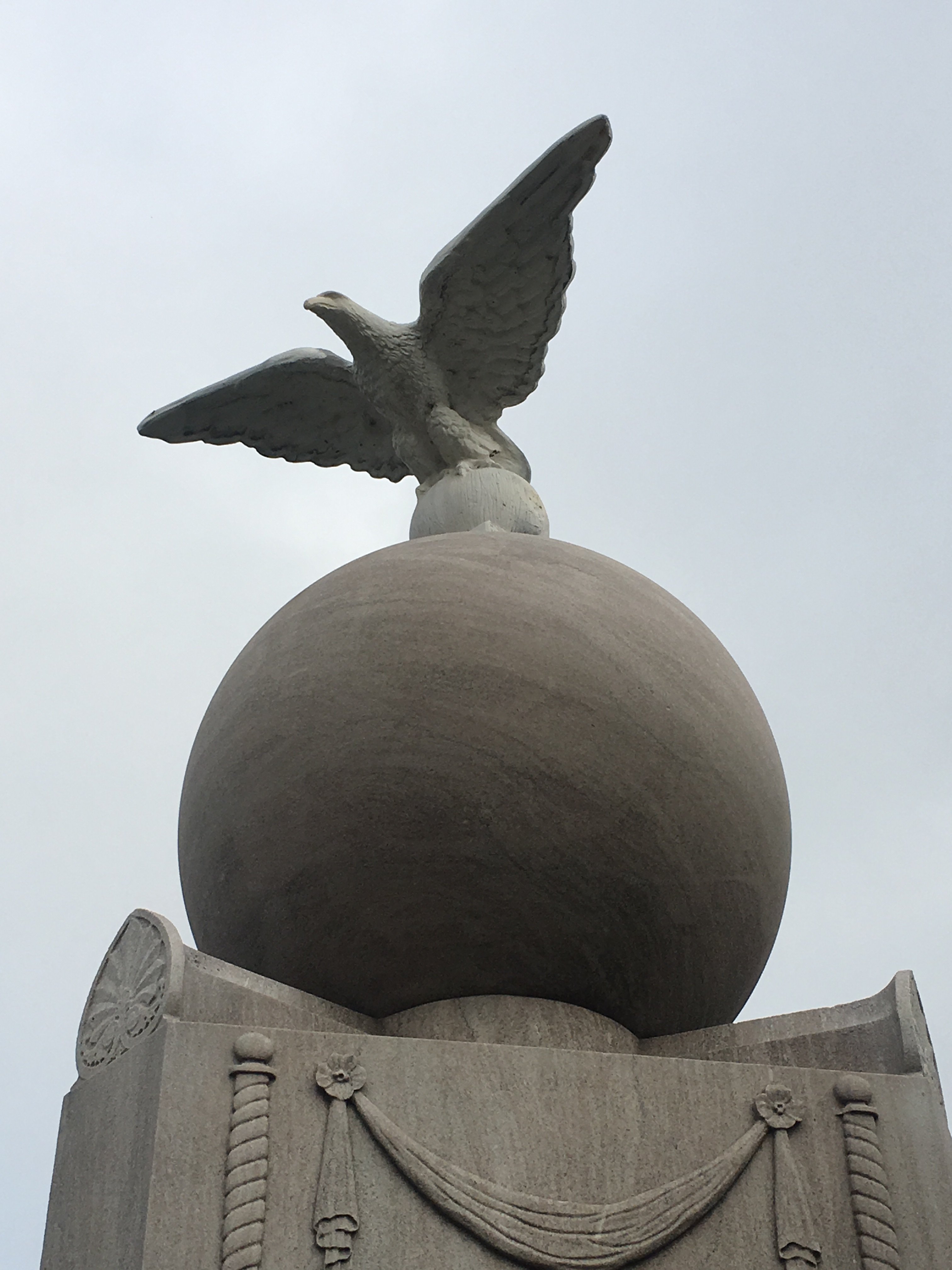 The monument behind the gates of the park.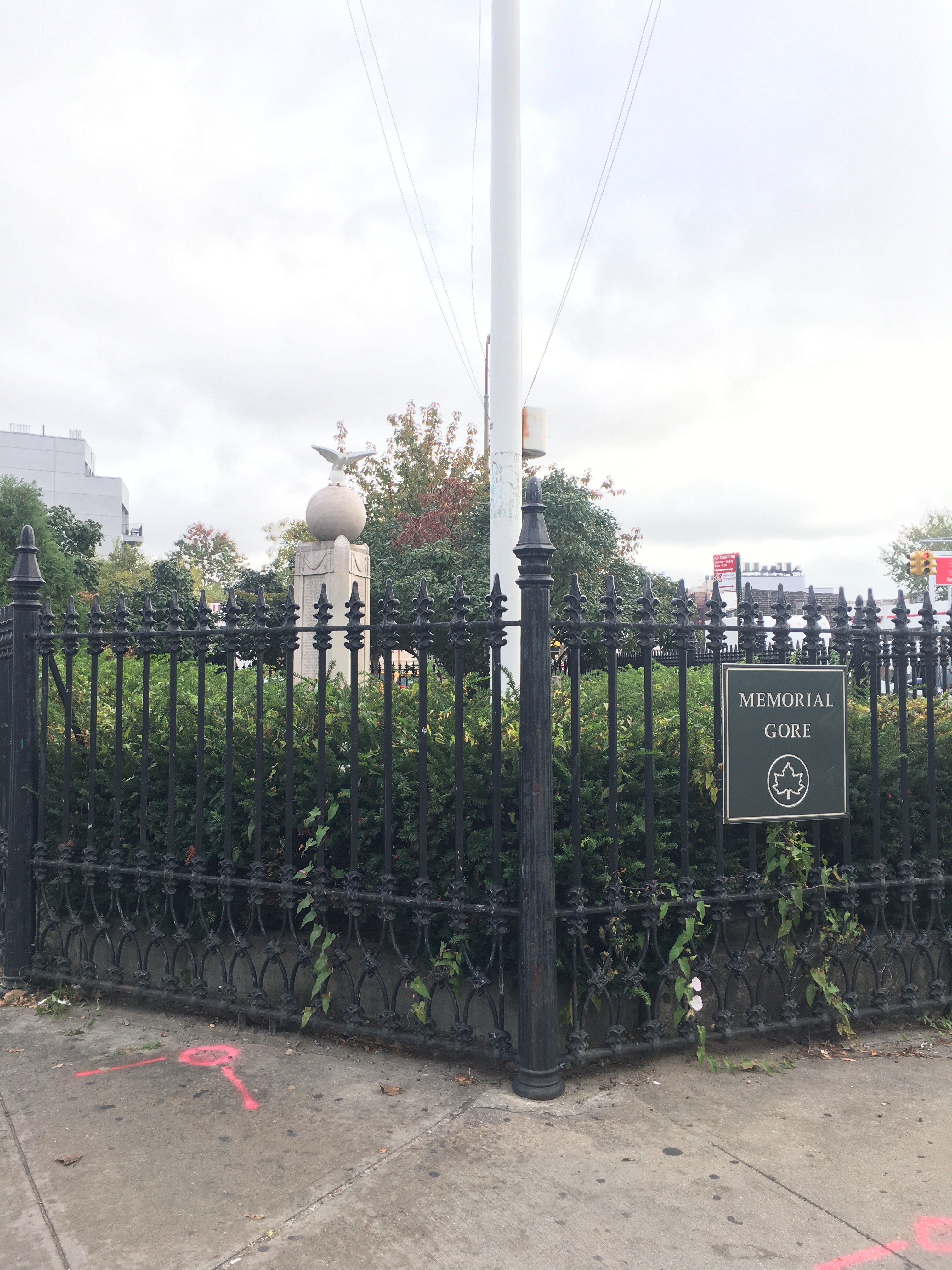 Backstory and Context
Ten percent of America's fighting force in New York and the state also had the largest number of casualties. New York was also the nation's busiest port city during the war. Perhaps for this reason, war memorials make up for more than a fourth of all memorials in NYC parks. World War I memorials are especially ubiquitous and can be found in even the smallest of parks and at street intersections. Memorial Gore was dedicated to the soldiers of the neighborhood who served in the war. According to the inscription on the base of the memorial, it "records the patriotism and devotion of the men of the 13th Assembly District." 
The triangular shape of the statue reflects the shape of the park and the base also includes individual names of soldiers. A large number of residents in Williamsburg were immigrants from Europe including recent arrivals from Lithuania, Poland and Russia, as well as a large and growing Italian community to the north. Williamsburg's population doubled in the first two decades of the 20th century and the increase in immigration was so fast that by 1917 when the US joined the war, Williamsburg had become the most densely populated area in New York City. 
Sources
"Memorial Gore." NYC Parks. Accessed November 02, 2017. https://www.nycgovparks.org/parks/memorial-gore.
"A History of Williamsburg." Stuyvesant Town. Accessed November 02, 2017. https://www.stuytown.com/blog/stuyevents/local/a-history-of-williamsburg.
"Williamsburg." Our Brooklyn. Accessed November 02, 2017. https://www.bklynlibrary.org/ourbrooklyn/williamsburg/.
Image Sources
Derin Egrikavuk (November 1, 2017)

Derin Egrikavuk (November 1, 2017)

Derin Egrikavuk (November 1, 2017)

Additional Information