Cobo Center and Cobo Hall
Introduction
Now home to Detroit's convention center, Cobo Center dates back to 1960, when the original and now-demolished Cobo Arena was completed. Expanded and renovated throughout the decades, Cobo Center is named in honor of Detroit mayor Albert E. Cobo who was in office from 1950 to 1957. The former arena was home to the Detroit Pistons for many years and may be most historically-significant as the location of a 1963 speech by Martin Luther King Jr. In that speech, King delivered many of the same lines that would become famous in his later speech at the March on Washington, including the phrase "I have a dream." That speech was recorded by Motown Records and distributed as a single record entitled "The Great March to Freedom." With redevelopment plans and the construction of the Cobo Center, the former arena was demolished to expand the convention center which is best known today as the home of the Detroit Auto Show.
Images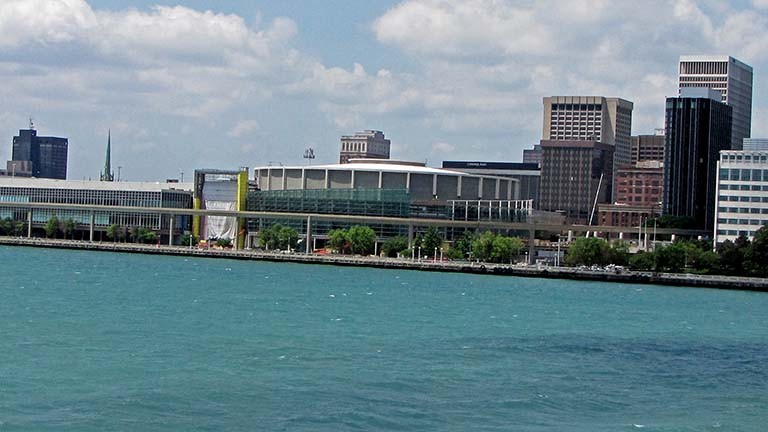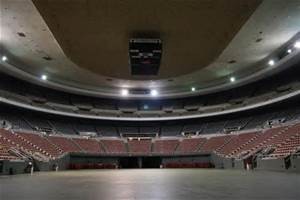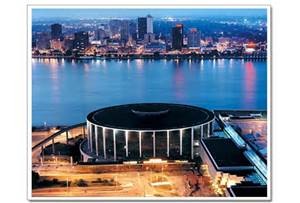 The newly-renovated Cobo Center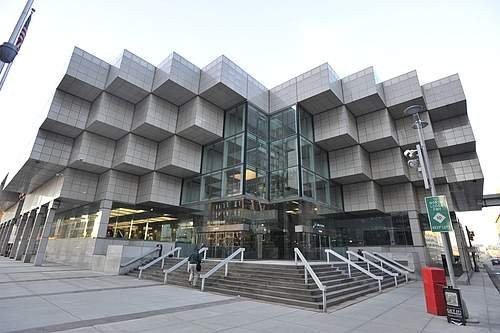 Cobo Arena held its last event in 2009, a concert by the band Phish.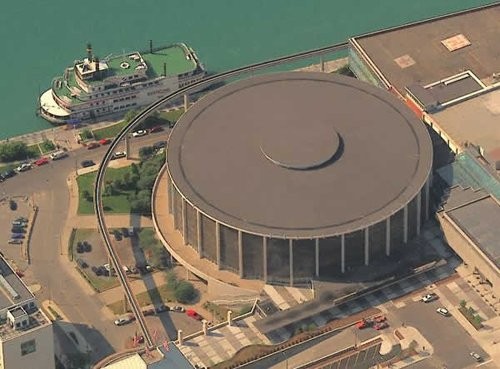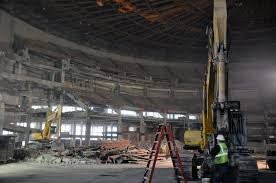 Backstory and Context
When Cobo Arena was completed, the Detroit Pistons moved from Olympia Stadium which they had shared with the Detroit Red Wings at the time. Cobo Arena was opened in 1960, and the pistons moved in starting the 1961 season there. The Pistons didn't have a ton of success while at Cobo, making the playoffs only 9 times, and never making it out of the first round. The pistons played at Cobo until the 1978 season, when they were moved to the the Pontiac Silverdome, also home of the Detroit Lions. At that time, future mayor Dave Bing played for the Detroit Pistons. 
The Arena held various concerts until 2009. Every sitting President of the United States since 1960 to 2008 has addressed a convention or at least attended an event in the Cobo Center. In 2012, city leaders decided to tear down the wall that was separating the Cobo Center and the Cobo Arena and demolish the former arena to expand the convention center. Iconic moments such as KISS playing Detroit Rock City at Cobo Arena and the audio of Martin Luther King, Jr.'s speech can be found below.  
Sources
C., Ashley. "End of an Era: Looking Back at Cobo Arena's Storied History." Mlive, 6 Apr. 2012, www.mlive.com/music/2012/04/goodbye_cobo_arena_demolition.html.
"Detroit Pistons Playoff History." RealGM, basketball.realgm.com/nba/teams/Detroit-Pistons/8/Playoff-History.
Klida, Mary. "Cobo Center: Historic Detroit." Cobo Center -, www.historicdetroit.org/buildings/cobo-center.
Additional Information