Grand Army of the Republic Building
Introduction
The Grand Army of the Republic (GAR) was a fraternal organization of Union Civil War veterans that was formed in 1866. The national group organized local gatherings to foster a sense of camaraderie between veterans, as well as provided charitable services to veteran families in need. Detroit's GAR members constructed this Romanesque-style building in 1899, and it was the largest GAR hall built in Michigan. The building rented shop space on the ground floor and provided offices and meeting places, including an auditorium, on the upper floors. After membership dwindled, the building was used by the City of Detroit's Parks and Recreation Department as a recreation center. Vacant for many years, it has recently been restored and now houses a diner, tavern, and media production company office.
Images
The GAR Building circa 1920s-30s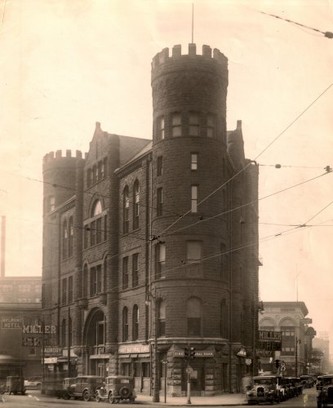 A postcard of the GAR Building circa 1900-1915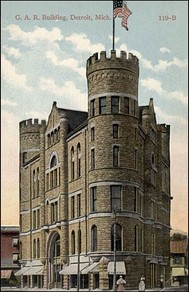 The cornerstone was laid July 4, 1899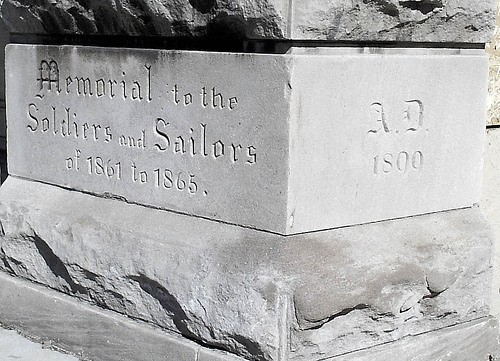 The GAR National Encampment March of 1891 was held in Detroit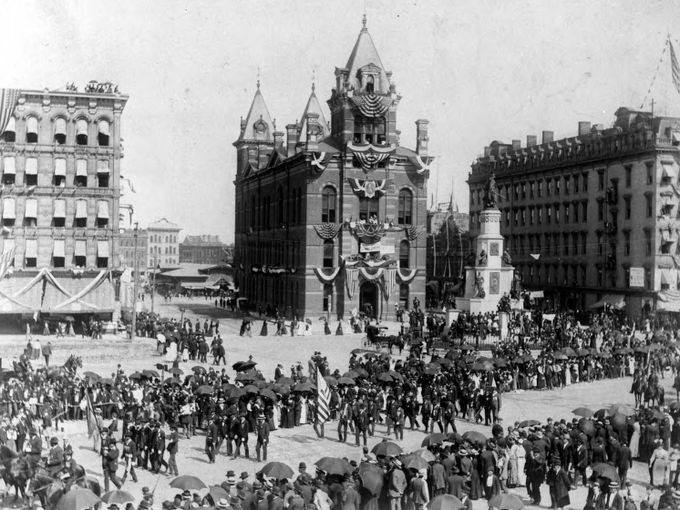 GAR members in 1932 in the auditorium. Notice the murals on the wall depicting Civil War battles.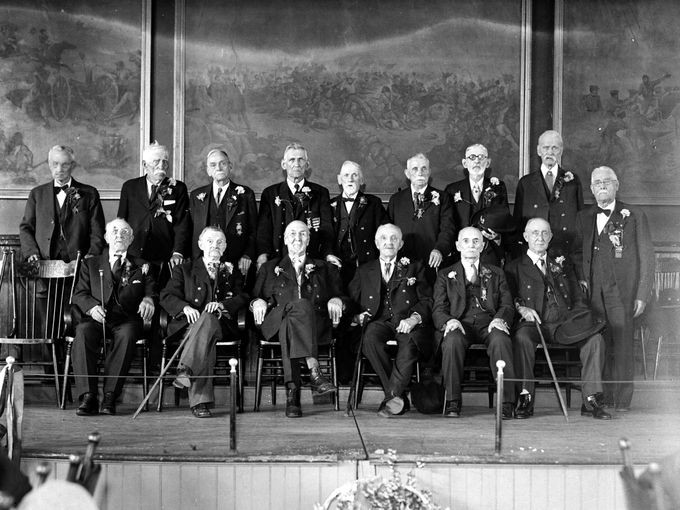 A 1934 article about its members when the GAR gave the building back to the city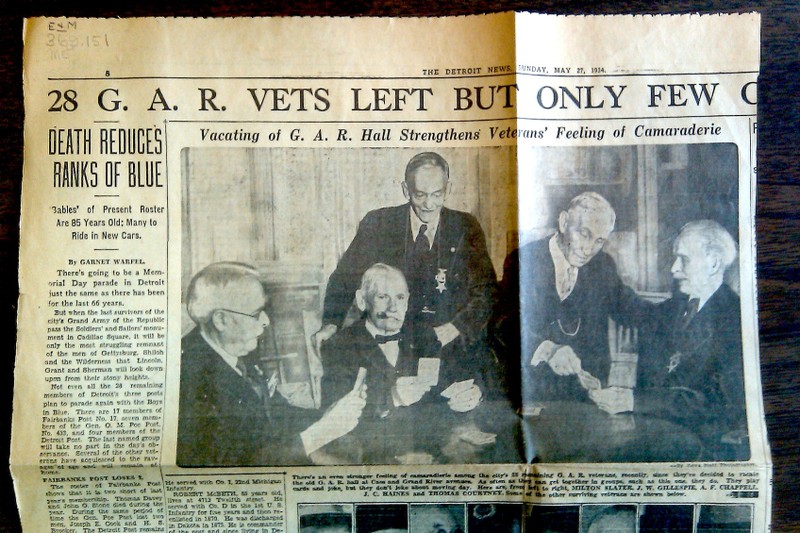 A plaque was discovered during renovation, dedicated to members who helped found Detroit's GAR post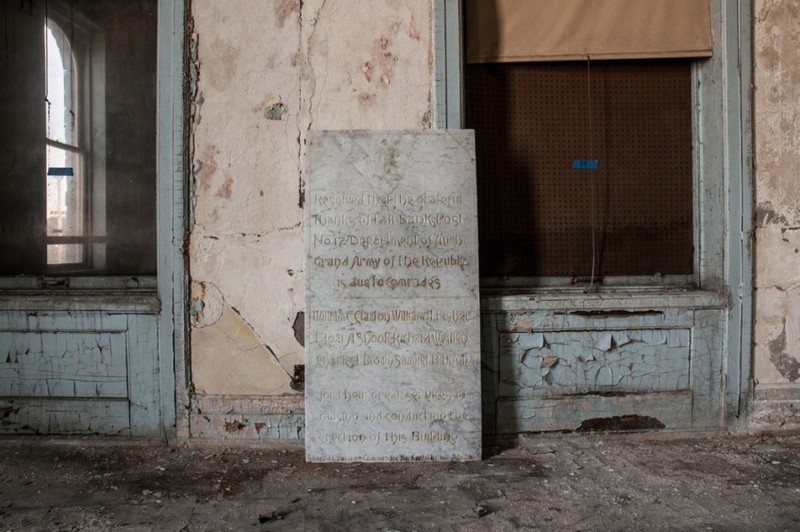 The auditorium during renovation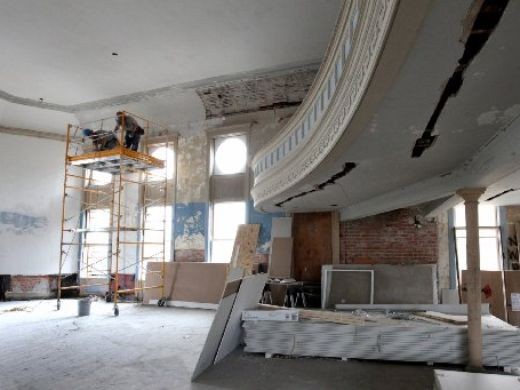 The stairwell during renovation. Notice the tiled floor with the GAR emblem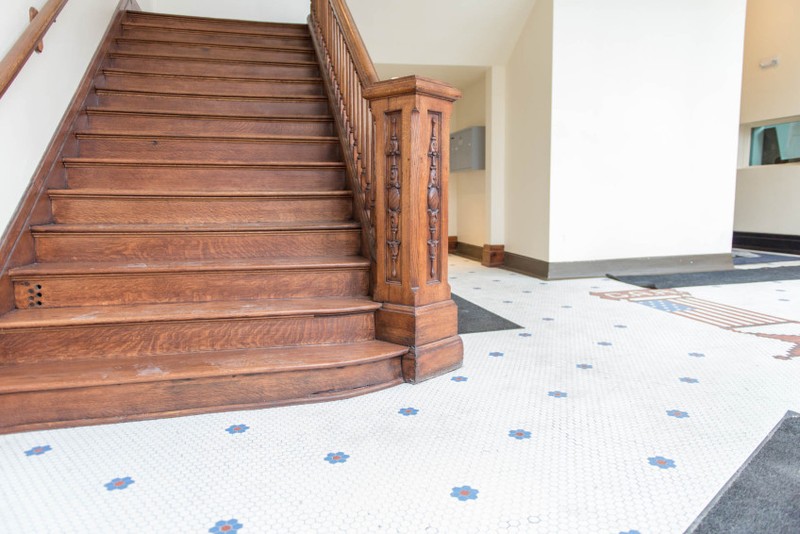 Items were found during renovation that date to when the building was occupied by the GAR; they are now on display.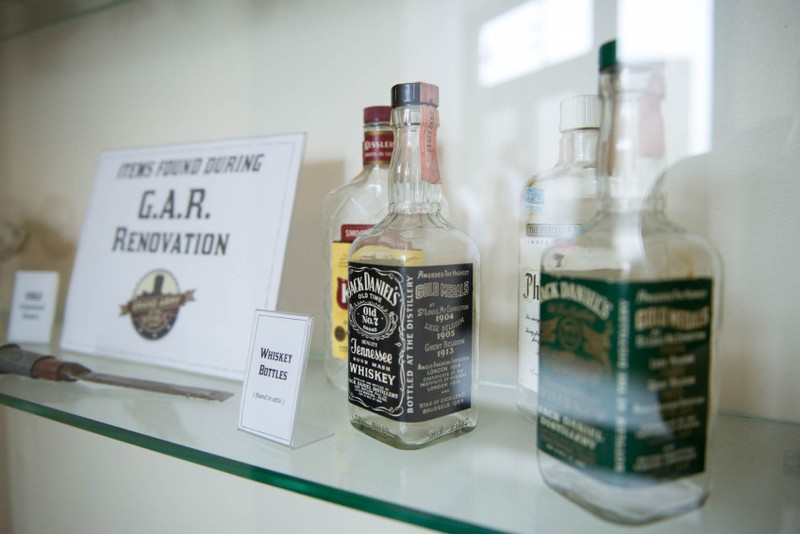 The auditorium is now used as Mindfield's work space. Notice the battle murals placed in the same location as the originals in a previous photo.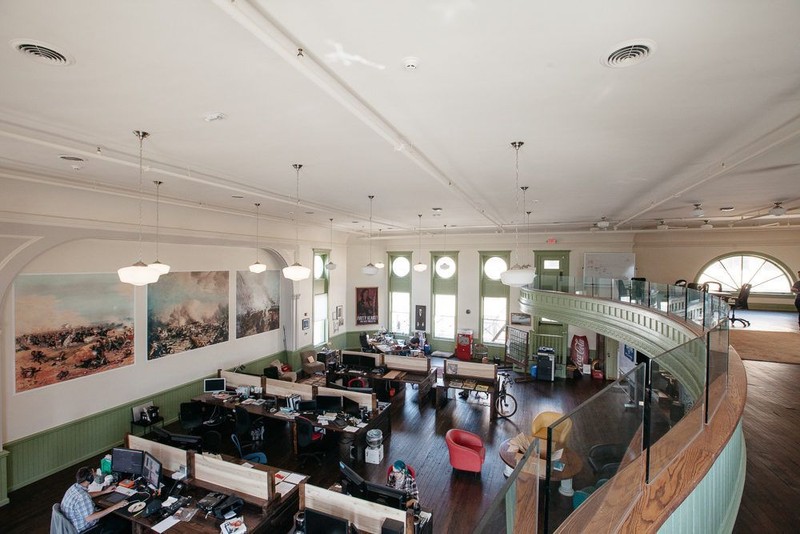 Republic restaurant on the ground level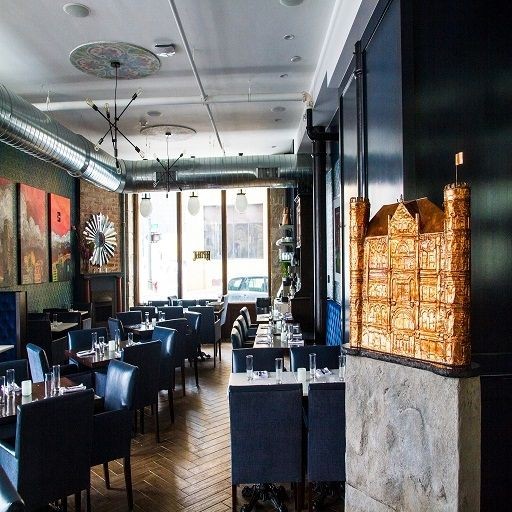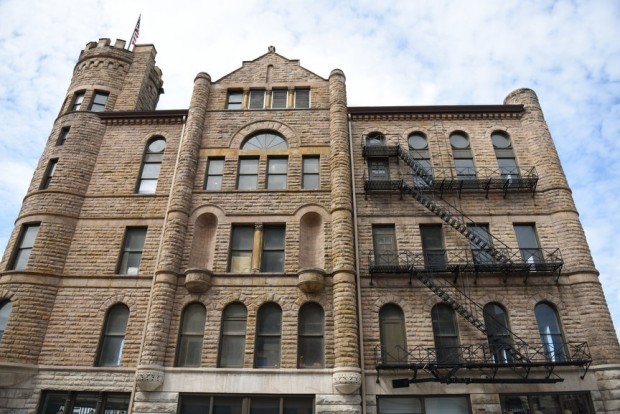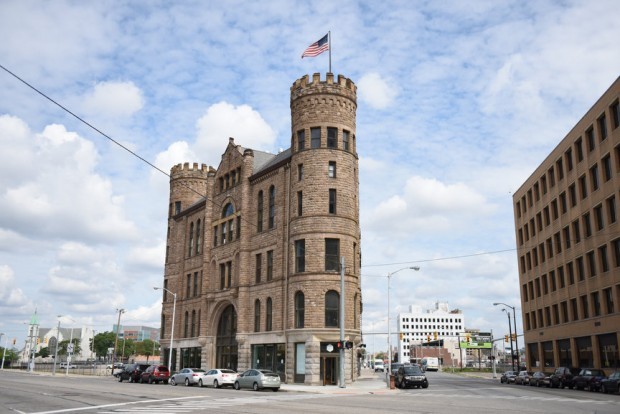 Backstory and Context
The Grand Army of the Republic (GAR) was a national fraternal group of Union Civil War veterans. The group was created in 1866 as a way to gather together veterans for meetings and social events, as well as to campaign for veterans' issues in government. The GAR also provided charitable assistance for needy veterans and their families, paying for health care and funerals or burials of veterans.1 At the time this post opened in Detroit, there were about 500,000 members nationwide.2

The cornerstone of this post in Detroit was laid on July 4, 1899, and it was the largest GAR hall built in Michigan. The local GAR posts paid $6,000 towards construction while the remaining $38,000 was paid for by bonds sold by the City of Detroit.2 The stone Romanesque-style building was designed by Julius Hess in a triangular shape with castle-like battlements. The city leased the 25,000-square-foot building to the GAR rent-free for 30 years. The ground floor held shops, while the GAR and its affiliate organizations used the top four floors.2 Veterans could come to reminisce, relax, and play cards with one another. An auditorium with a balcony provided a stage for more formal gatherings.

In 1930, the lease was extended on a year-by-year basis, but by 1934, the group had agreed to let it go. Membership had dwindled as veterans passed away, and many of the remaining members were too old to have an interest in maintaining the building. The shops in the bottom of the building had helped pay utilities, but many had closed up. For a time, the affiliate organizations worked to try to keep the building for their meetings and as a memorial to the GAR veterans, but to no avail. The last GAR member in Detroit died in 1942; the last national member would die in 1956.2

In 1943, the City of Detroit's Department of Parks and Recreation moved into the building. It became a recreation center for sports groups, tournaments, youth organizations, and community parties until closing in 1982. The building was placed on the National Register of Historic Places in 1986, but it remained vacant and in disrepair for decades. In 2011, it was finally purchased for $220,000 by brothers Tom and David Charleton, owners of Mindfield USA, an audio and video production company, and their business partner Sean Emery. Emery and the Charletons have invested millions into the restoration of the building, converting the space for commercial use over several years. The old GAR building now houses the Parks & Rec Diner and Republic Tavern on the ground floor while the office headquarters and work spaces for Mindfield USA are on the upper floors. There are several display cases of GAR memorabilia and items discovered during renovation as a tribute to its history.3



Sources
1. "The Grand Army of the Republic in Michigan." The Detroit News Website. Published September 25, 2015. Accessed August 4, 2016. http://www.detroitnews.com/picture-gallery/news/local/michigan-history/2015/09/25/the-grand-army-of-the-republic-in-michigan/72820976/ 2. Austin, Dan. "Grand Army of the Republic Building." HistoryDetroit.org Website. Published 2011. Accessed August 4, 2016. http://historicdetroit.org/building/grand-army-of-the-republic-building/ 3. Shroeder, Anjana. "Restaurants, Offices Rejuvenate Long-Vacant GAR Building." Crain's Detroit Business News Website. Published August 24, 2014. Accessed August 4, 2014. http://www.crainsdetroit.com/article/20140824/NEWS/308249989/restaurants-offices-rejuvenate-long-vacant-g-a-r-building
Additional Information