Site of Mother Courage Restaurant (1972-1977)
Introduction
Founded by Dolores Alexander and Jill Ward, Mother Courage was the first feminist restaurant in the United States. The restaurant operated from 1972 to 1977 and although it was open to anyone, it attracted a largely female clientele. It attracted a large number of feminists and set a precedent for other feminist-centered restaurants around the country.
Images
Owners and staff celebrate the opening of Mother Courage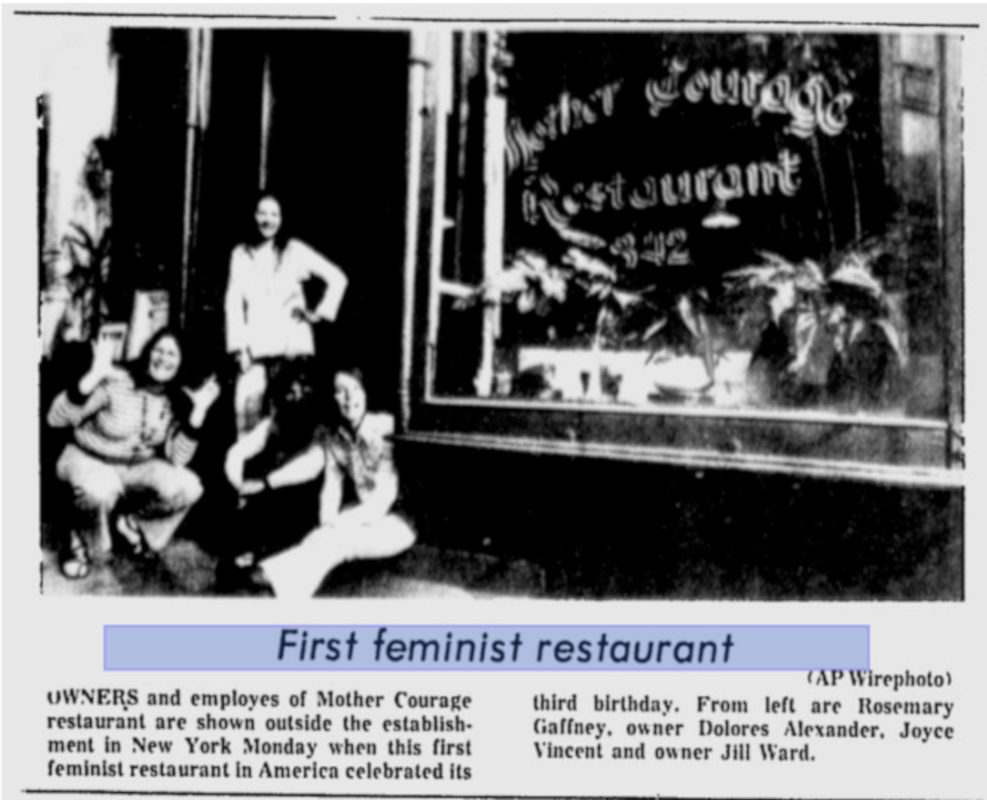 Actress Butterfly McQueen celebrates receiving her college degree at the restaurant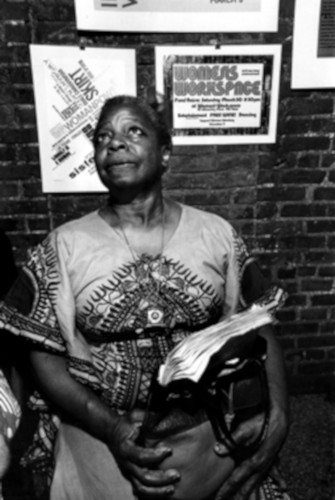 Backstory and Context
During the feminist movement of the 1970s, numerous establishments and institutions were established that catered to feminists and their allies, including restaurants. Greenwich Village was home to the nation's first feminist restaurant, Mother Courage, which opened in 1972 and was in operation for five years. Its proprietors were Dolores Alexander, well-known in the city's feminist circles, and her partner, Jill Ward.
Alexander served as the first national executive director of the National Organization for Women (NOW), but left her position because of what she felt was an anti-lesbian attitude within the organization. She also founded Women Against Pornography, which alienated her from some of her fellow feminists.
The restaurant, which was named after the protagonist of Bertold Brecht's play, Mother Courage. The restaurant served a diverse clientele, including stalwarts of the feminist movement, but its patrons' political views ran the gamut. Men were welcome at Mother Courage but its female guests always took priority. It was also billed as a safe space for women who wanted to dine alone. Among the regulars at Mother Courage were feminist heavyweights Susan Brownmiller and Gloria Steinem.
Mother Courage was not merely a restaurant. Alexander and Ward regularly hosted readings and other cultural events. Mother Courage closed in 1977, despite widespread popularity and press coverage from major publications. Although it was only open for a few years, the restaurant had a lasting influence, eventually leading to the establishment of feminist restaurants in other parts of the country.
Sources
Apmann, Sarah Bean. Mother Courage--Serving Feminism and Food , Village Preservation. March 16th 2017. Accessed February 9th 2021. https://www.villagepreservation.org/2017/03/16/mother-courage-serving-feminism-and-food/.
Kahn, Emily . Mother Courage , NYC LGBT Historic Sites Project . Accessed February 9th 2021.
Leland, John. What I Learned About a Vanished New York from Gloria Steinem, New York Times . October 10th 2016. Accessed February 9th 2021. https://www.nytimes.com/2016/10/10/insider/what-i-learned-about-a-vanished-new-york-from-gloria-steinem.html.
Additional Information