Roots Bare All
Introduction
Dalya Luttwak's sculpture, "Five Tap Roots" reveals what plants prefer and need to conceal - their roots. The small row house garden at 811 25th Street draws our eye to the busy part of plants we can not see. The work was installed as part of the Arts in Foggy Bottom Exhibition in 2014 and originally contained four additional sculptures. The smaller sculptures were returned back to the artist. Her structural plant art takes us on a journey to the life underneath our feet and shares its intricate beauty. Since 2007, she has been working on a series of large-scale metal sculptures that symbolically represent the interwoven root systems of various plants.
Luttwak's sculptures are site-specific or site-responsive. Sometimes she gets down on the ground and works from the roots she digs out of the earth -- she is serious about her work. To create a final piece of work, her other skills are tapped to photograph, copy, or draw roots as the basis for her completed work. Her work subtly suggests that viewers dig deep and 'uncover our roots.'
This row of six story book houses were built in the 1890s. Their facades are more fanciful than the modest row houses with flat rooflines you've seen in the Foggy Bottom Historic District.
Images
Luttwak's yellow "tap root" joins the growing plants in the summer garden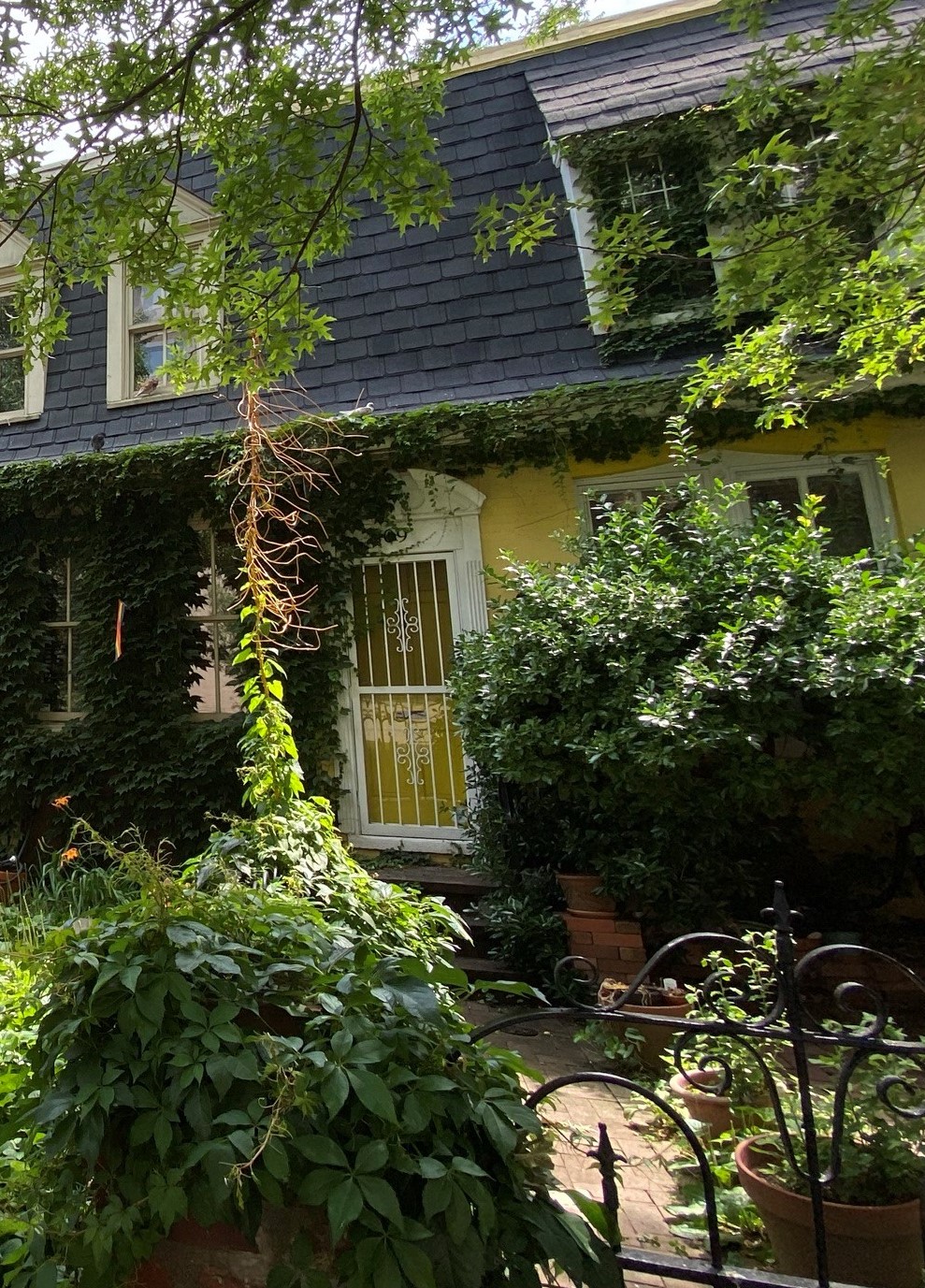 "Five Tap Roots" perched on brick pedestals project their root systems in lush surroundings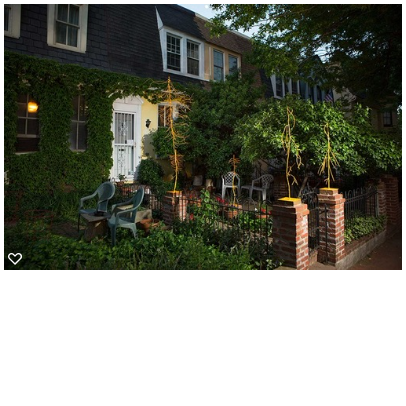 Luttwak's yellow "tap root" bares itself on a winter day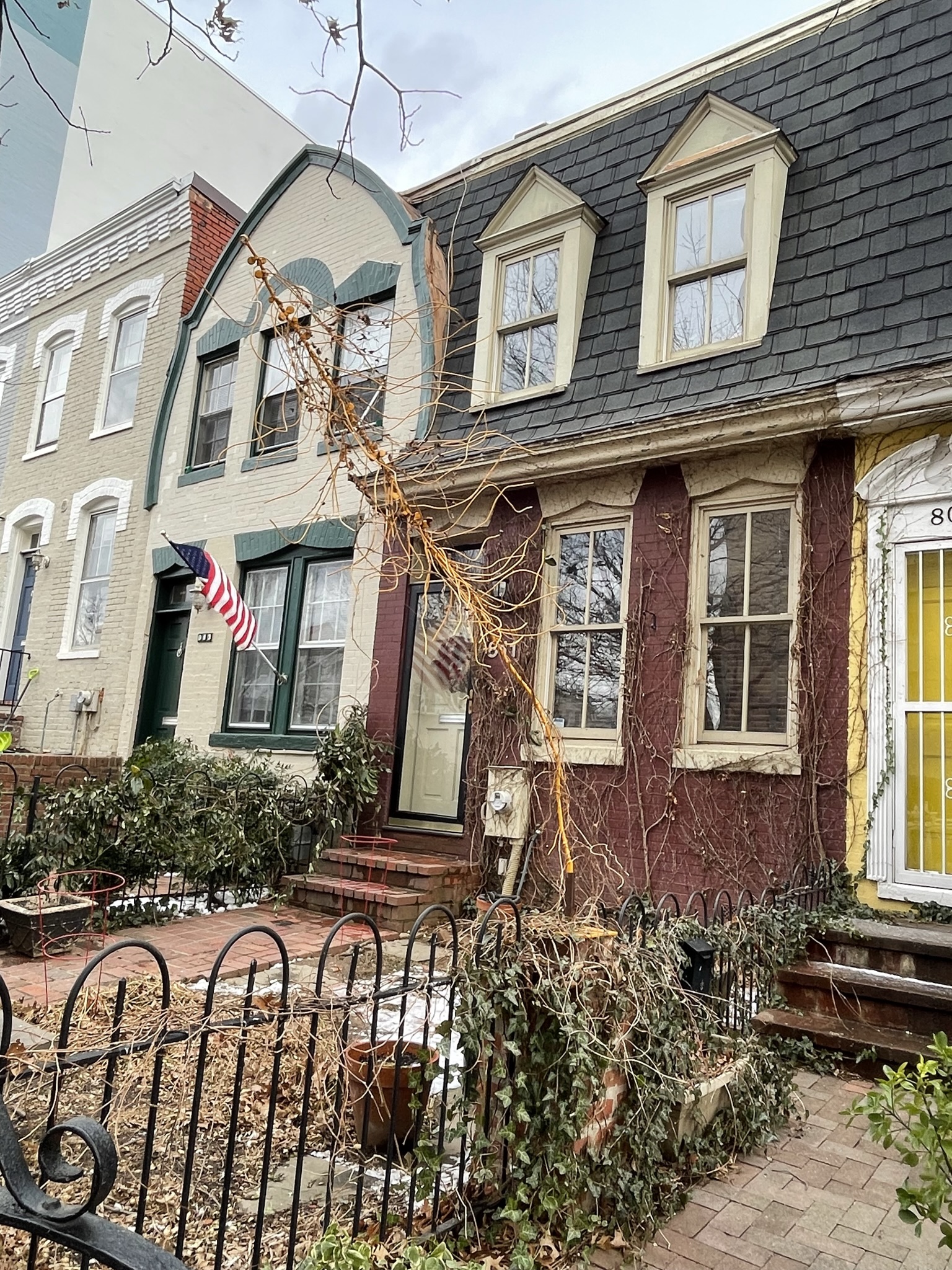 Luttwak stands by her work, a provocative, a wall-mounted Cannabis Sativa root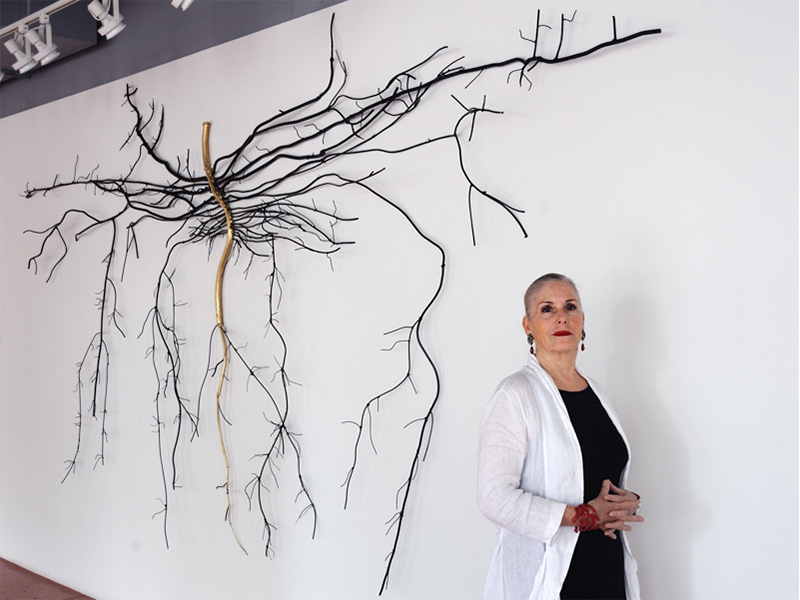 's "Deadly Parasite", created in 2020 combining elements of painted boxwood and vine, on steel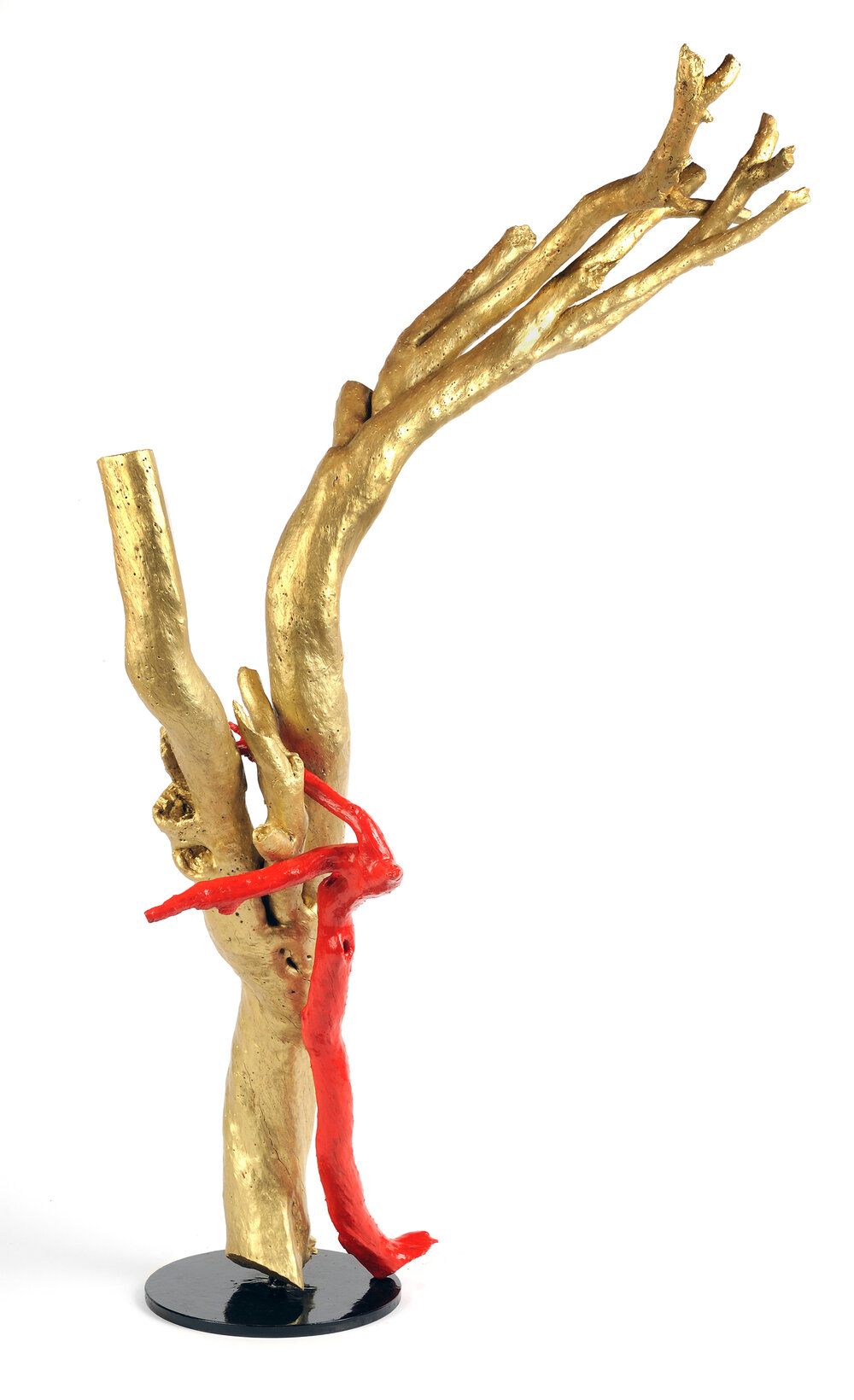 Luttwak stays focused hammering hot metal for her sculpture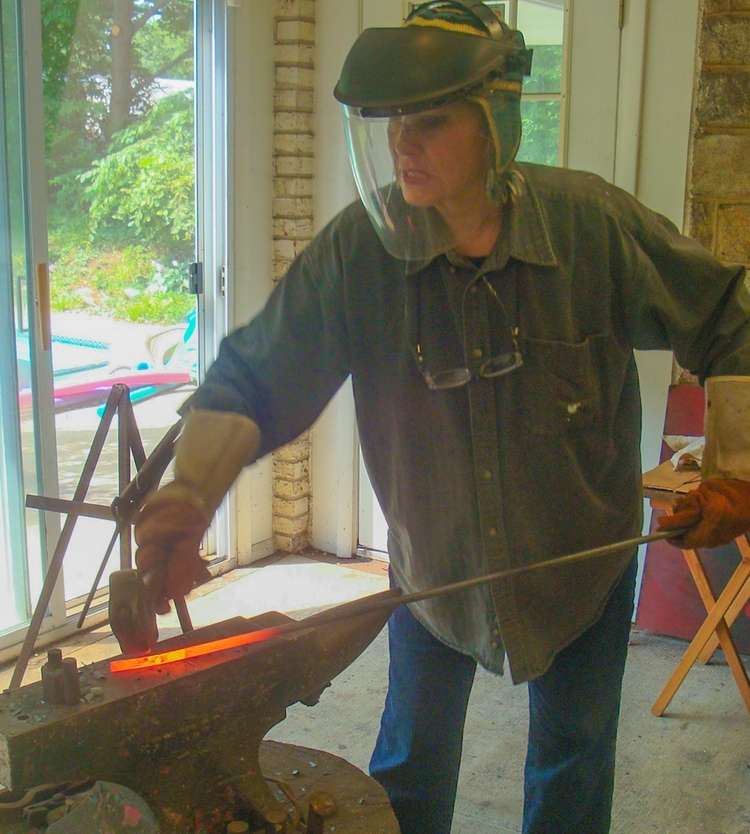 Backstory and Context
Fascinated by the diversity of root systems, Luttwak has chosen to investigate a variety of vertical, horizontal, and radial structures underpinning trees (birch and beech), vegetables (soybean, sugar beet), the invasive bamboo, and the flowering Cannabis plant.
The artist lives and works in Chevy Chase, Maryland. She was born in Israel's northern Galilee and moved to the United States in 1972. Her work ranges from metal jewelry, Judaica and 30 years of experience working with metal on a small and large scale. Her concentration on plant life has allowed her to see the beauty of the structures and shapes of the plants and the relationships between the plant material above the ground and below. Her work has been displayed all over the world.
The Foggy Bottom Historic District has been fortunate to have her work displayed in its Arts in Foggy Bottom Exhibition several times.
Sources
Luttwak website
Arts in Foggy Bottom Exhibition, 2014
Curator, Germination of Gold Exhibition, 2014
Image Sources
Leone/Vogt, 2022

Dakota Fine, Arts in Foggy Bottom Exhibition, 2014

Leone/Vogt, 2022

The Germination of Gold Exhibition, Reston, VA 2014

New Works, Artist's portfolio on her website

Luttwak website

Additional Information