Daughters of the American Revolution Museum
Introduction
The Daughters of the American Revolution is a women's service organization dedicated to promoting historic preservation, education, patriotism, and honoring the patriots of the Revolutionary War. Their headquarters and museum are located in the within walking distance of President's Park and the National Mall in Washington, D.C. The museum, located in the 1904 Memorial Continental Hall, is dedicated to preserving the history, art, and artifacts of pre-industrial America. Established in 1890, the museum has 33 American period rooms with a collection expanding more than 30,000 items, including coverlets, furniture, costumes, ceramics, miniatures, toys, dolls, silver, glass, and musical instruments used or made in America in the preindustrial period (1700 to 1850).
Images
Daughters of the American Revolution Museum is located at the headquarters of the National Society Daughters of the American Revolution, Continental Hall.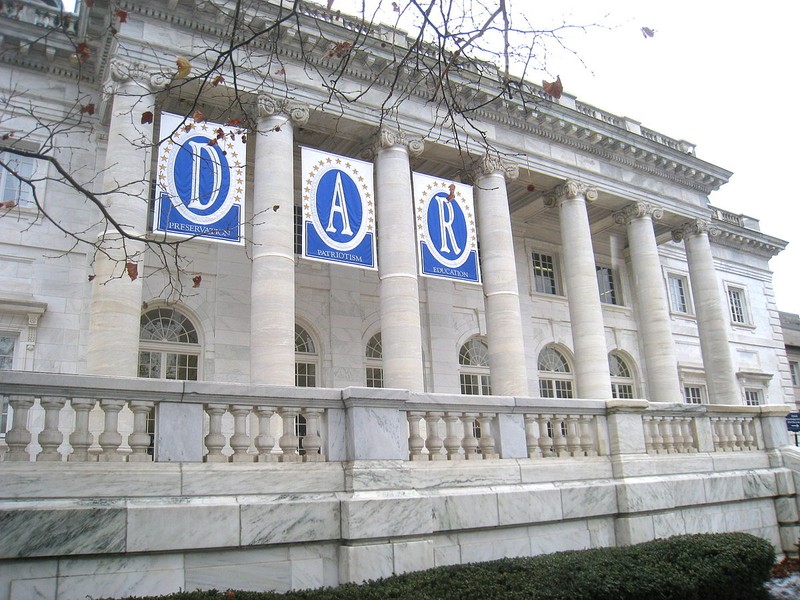 Daughters of the American Revolution Museum Logo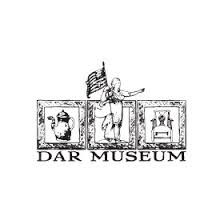 Daughters of the American Revolution Museum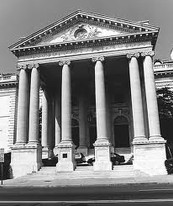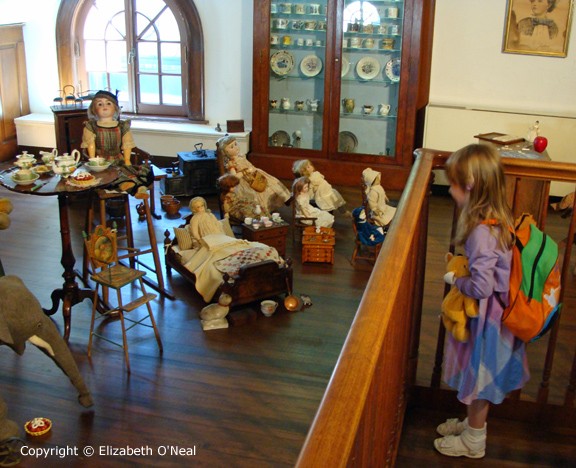 1929 marble sculpture by Gertrude Vanderbilt Whitney honors the four founders of the DAR. "Image by AgnosticPreachersKid. Licensed under CC BY-SA 4.0 via Wikimedia Commons.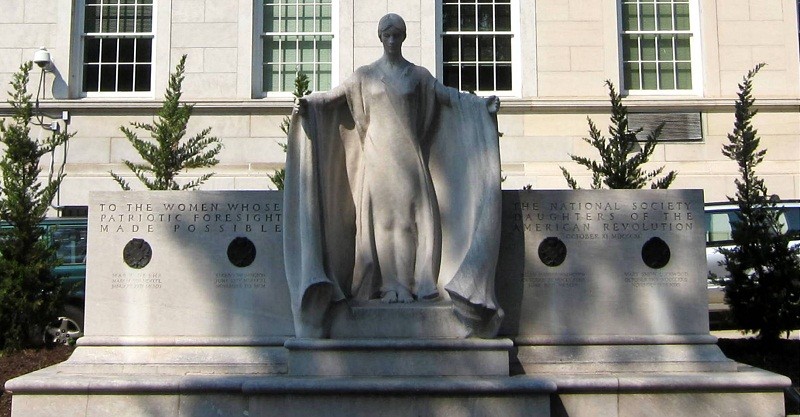 Backstory and Context
The National Society Daughters of the American Revolution was founded October 11, 1890 during a time that was marked by a revival in patriotism and intense interest in the beginnings of the United States of America. Women excluded by men's organizations felt the desire to express their patriotic feelings and formed their own organization, the Daughters of the American Revolution. This organization and its members have carried the torch of patriotism ever since. The organization was founded by a group of four pioneering women: Mary Desha, Mary Smith Lockwood, Ellen Hardin Walworth, and Eugenia Washington. Today the organization has more than 800,000 members, 3,000 chapters around the USA, and more international chapters in thirteen countries around the world, including Australia, France, Mexico, and the United Kingdom.
Many eminent women have been members of DAR, including many first ladies. Laura Bush, Barbara Bush, Rosalynn Carter, Nancy Reagan, and Mamie Eisenhower are included on the DAR's list of esteemed members. Also included are suffragist Susan B. Anthony and astronaut Rhea Seddon.
The National Society owns an entire city block in one of the most beautiful sections of Washington, DC, just two blocks from the White House. The block includes three buildings: the Administration Building, the Memorial Continental Hall, and the Constitution Hall. Both The Memorial Continental Hall and The Constitution Hall are Registered National Historical Landmarks.
The DAR Museum is located in the Continental Hall, designed in 1904 by prominent Washington Architect Edward Pearce Casey. This is the oldest building from the whole complex. Made of pure white Vermont marble, the neo-classic style buildings with pillared porticos make an eloquent architectural statement about the work that goes on within these walls. Because of its classical detailing, the Hall fits in well with the Colonial Revival movement.
Sources
Daughters of the American Revolution. "Museum." Daughters of the American Revolution. Accessed January 2018. http://www.dar.org/museum

Daughters of the American Revolution. "Who We Are." Daughters of the American Revolution. Accessed January 2018. https://www.dar.org/national-society/about-dar/who-we-are/who-we-are

Additional Information