Reynolds Hall
Introduction
Reynolds Hall currently serves as the location for the Reynolds Theater performance space, the Department of Theater, as well as alumni and developmental offices. With its grand white columnns and staircase, Reynolds shows off the lovely architecture of the campus. It is one of the oldest buildings on campus and is where the school got its start.
Images
Reynolds Hall in 1974, with its staircase under construction.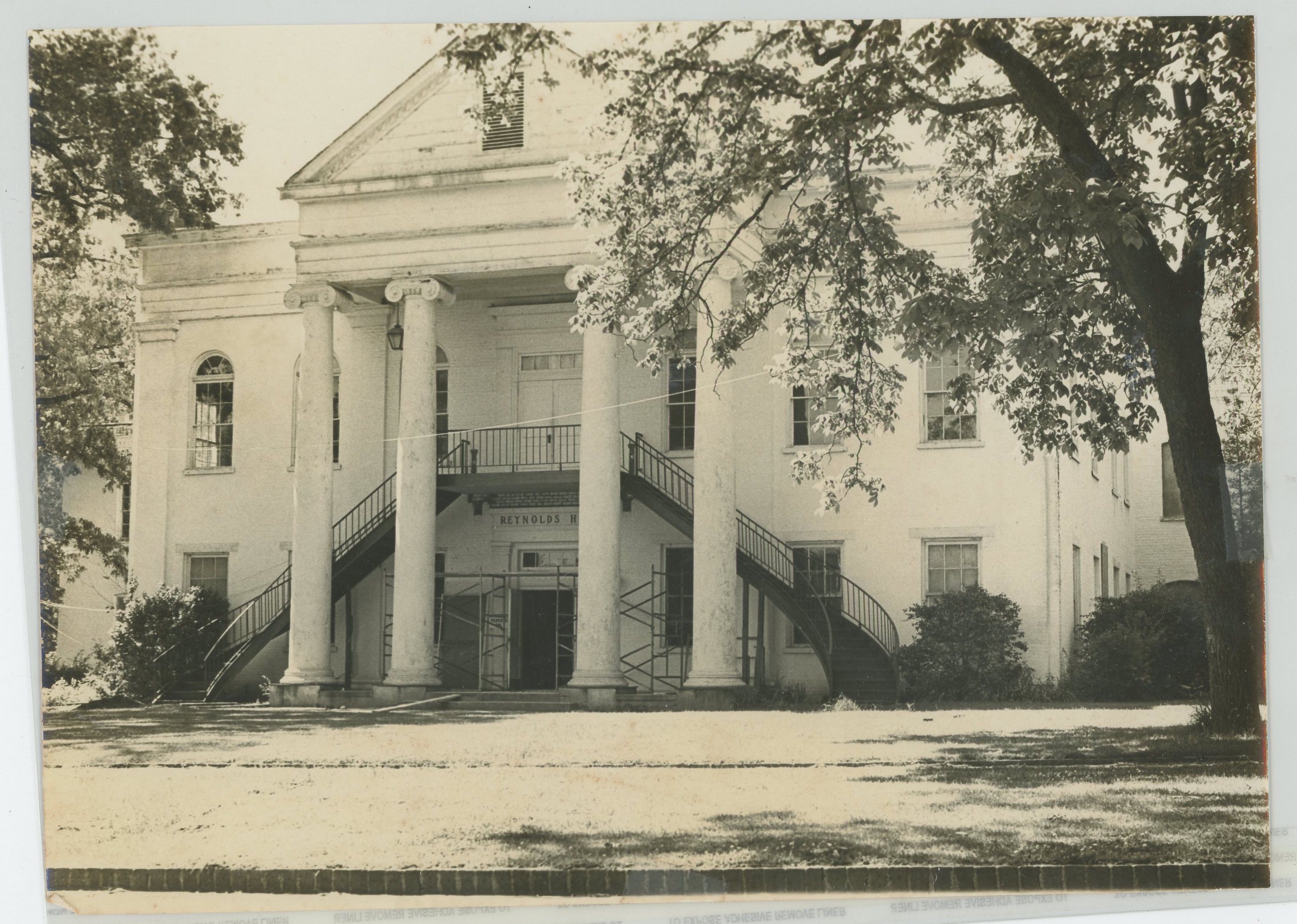 Reynolds Hall as it currently looks, with a grand white staircase.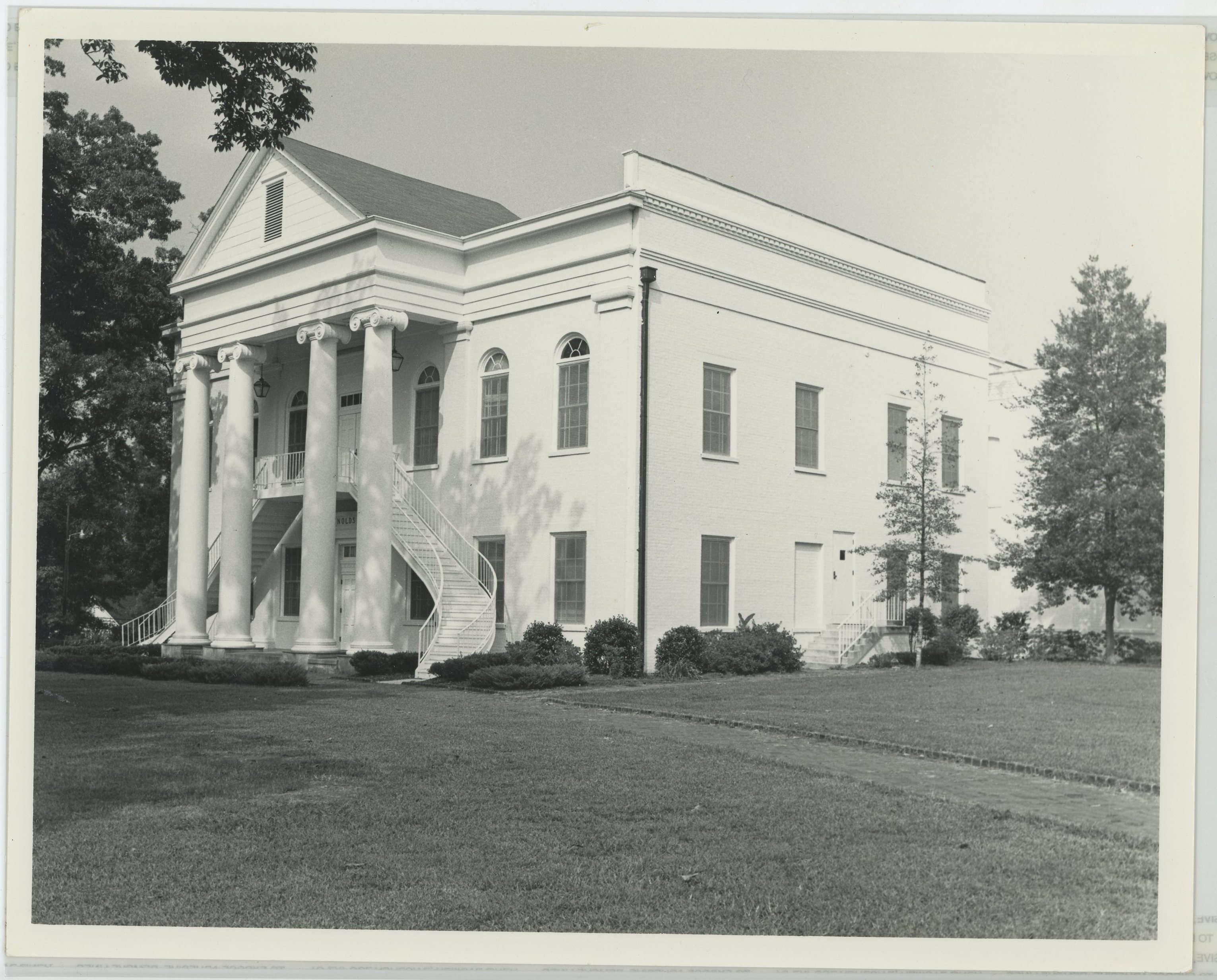 Reynolds Hall when it was a Presbyterian school in the 1870s.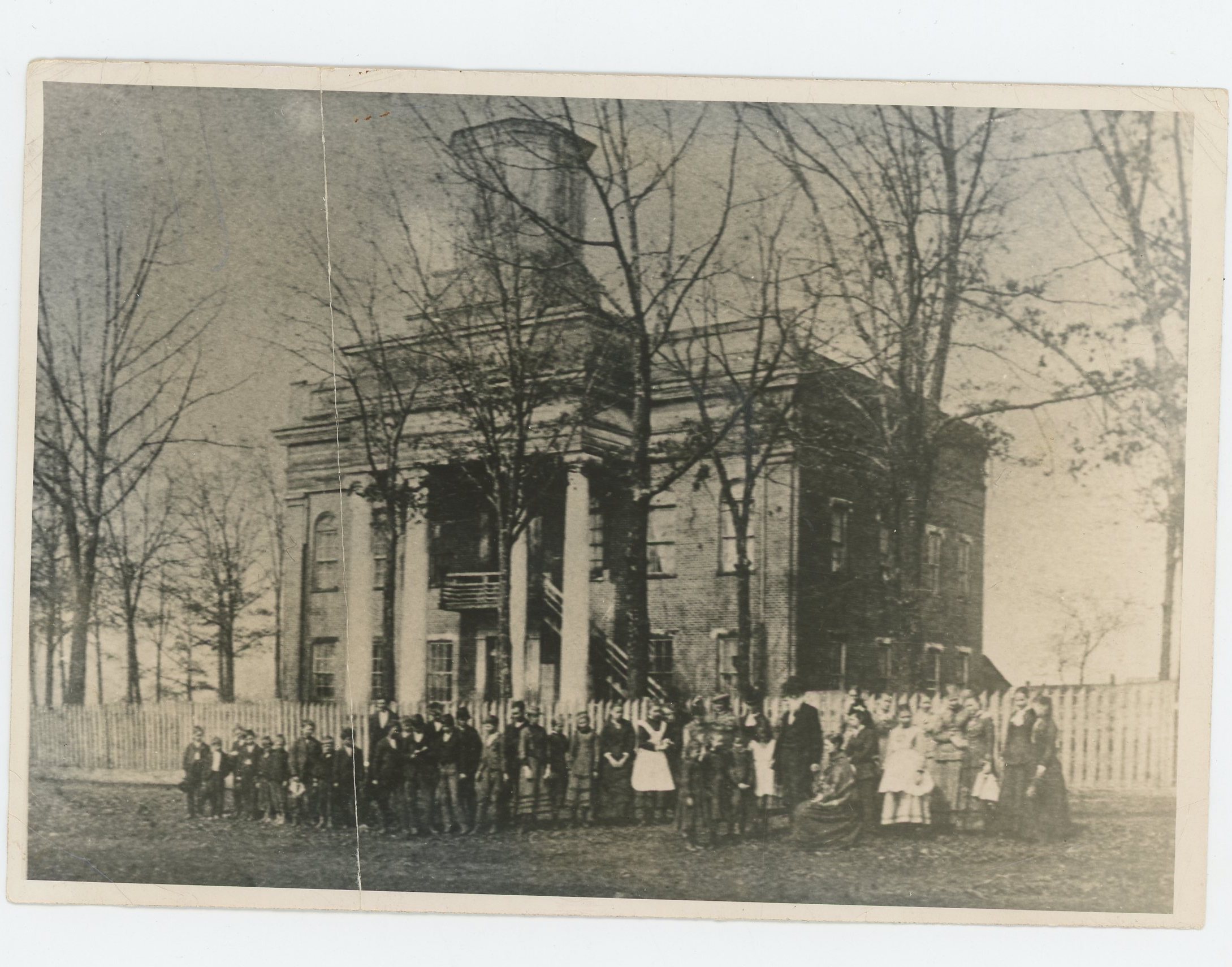 Students gathered in front of Reynolds Hall in 1897, not long after the school, then known as Alabama Girls' Industrial School, first opened.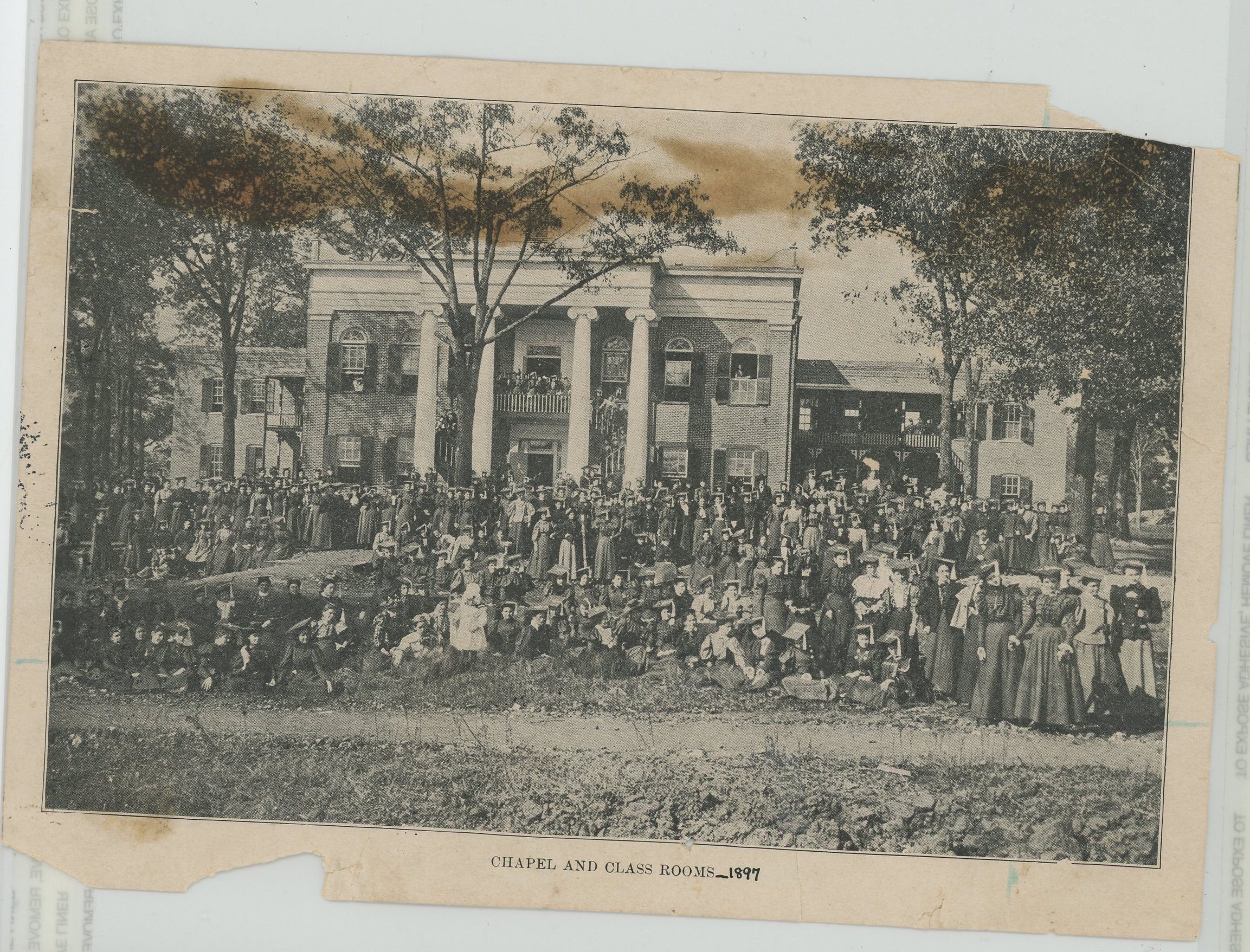 Students in the 1930s gather on the long staircase of Reynolds Hall for a nice picture.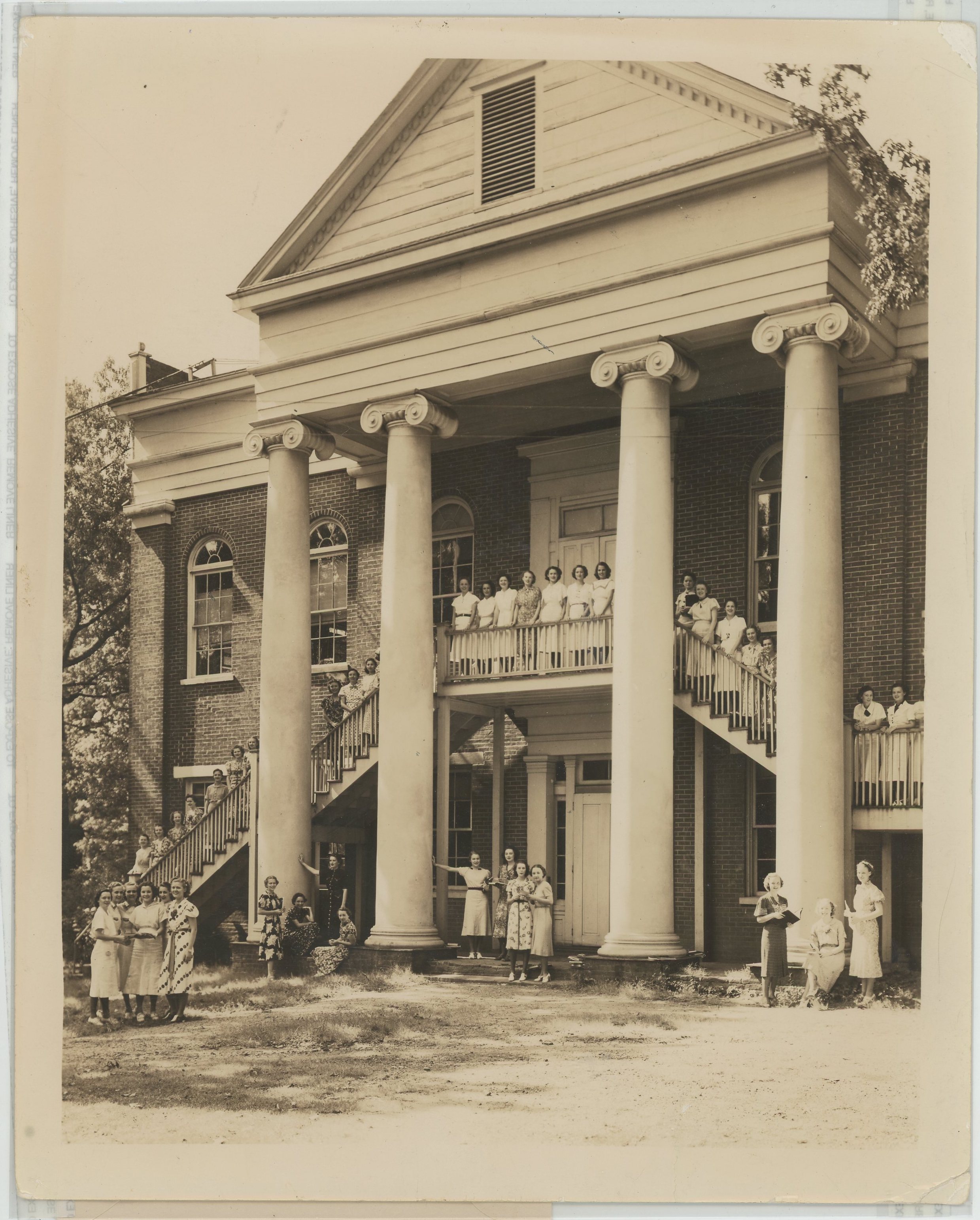 Backstory and Context
Built in 1851, Reynolds Hall originally served as a school for local children. In 1896, Reynolds Hall was gifted by the town "to the Board of Trustees to locate Alabama Girls' Industrial School in Montevallo." When the school first opened, Reynolds help not only the classrooms, but also a chapel and the president's office. Overtime, Reynolds has gone through a variety of changes, both in its physical appearance and its uses. At one point Reynolds had an additional wing on its side, and its front staircase has gone through many variations. While for many years Reynolds contained the Department of Communication, it no longer does since the completion of Strong Hall in 2017, where that department is now housed.

Reynolds Hall was named after the very first president of Alabama Girls' Industrial, Captain Henry Clay Reynolds, who served from the opening of the school in 1896 until 1899. Born in 1832, Reynolds was an honorary Captain in the Confederate army who moved to Montevallo after the war, going into the "'furnishing' business." Following the unexpected resignation of Julia Tutwiler, the trustees attempting to open the school "turned to Reynolds," hoping he could get the school opened on scheduled, regardless of the short notice. Despite being elected only in September, "Reynolds moved with lightning speed," and AGIS opened just a month later on October 12, 1896. While he was abruptly removed from office due to allegations of that "he did not differentiate between school funds and those of his store," Reynolds is still remembered fondly for his instrumental role in starting the university, to which his namesake building stands as a testament.


Sources
Griffith, Lucille Ph.D. "Reynolds Hall." White Columns & Red Brick: The University of Montevallo Buildings, University of Montevallo, 1985, p. 2.
Additional Information