Site of former Rome Academy (razed), Rome Free Academy, and Rome Junior High School (razed)
Introduction
The site that is now home to the Rome Police Department and City Court was once home to the first high school (Rome Academy; 1848 - approx.1869), the first public high school (Rome Free Academy, 1869-1926), and then the first junior high school (Rome Junior High;1926-1958) in Rome.
Images
This is a view of Rome Free Academy (approx. 1869-1926), which became Rome Junior High in 1926. The digitized file of the postcard was provided by Rome Historical Society.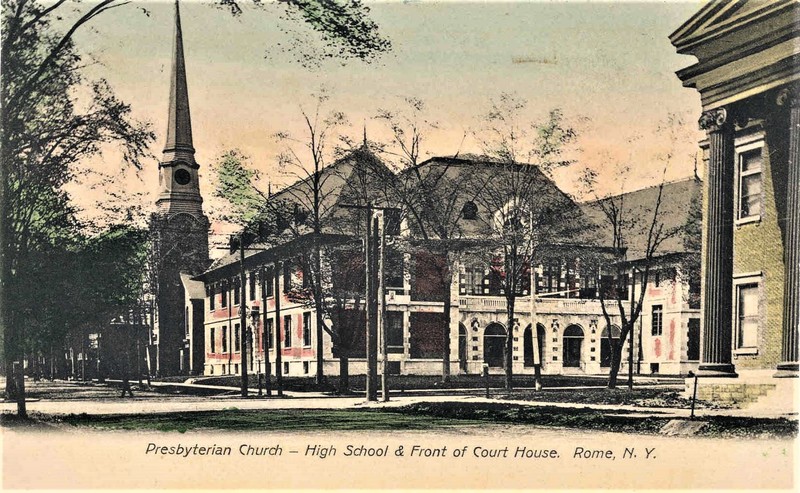 This is a photo published in the June 9, 1961 Rome Daily Sentinel for the ground-breaking of the Justice Building (Police Department).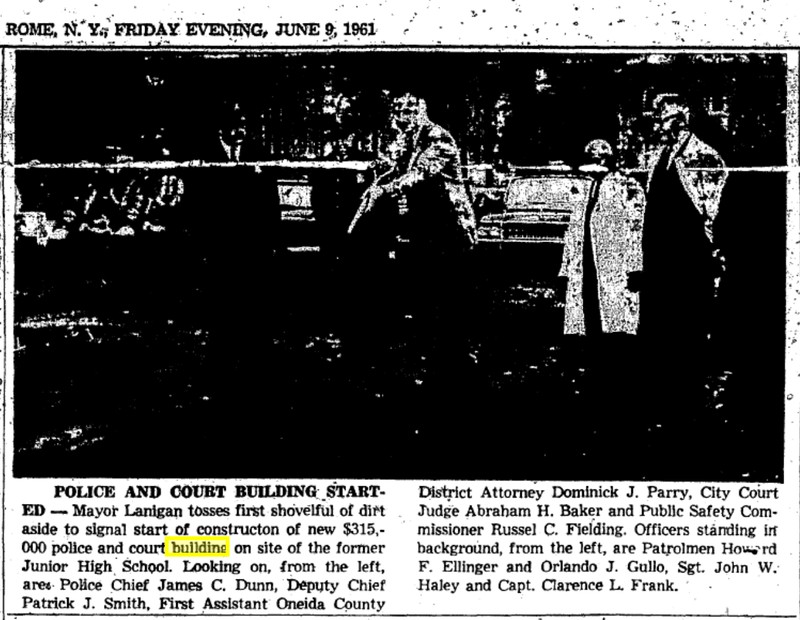 This is a photo of page 2 of the 1951 Rome Junior High Year Book, which highlights the architectural features of the front of the building.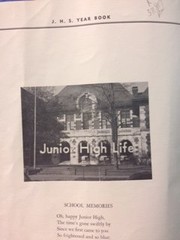 Backstory and Context
The property on the corner of N. James and Court St. was give by Rome founder Dominick Lynch to house the school with the stipulation that the land always be used for educational purposes.1 Note the steeple visible behind the police station. This was also visible behind Rome Free Academy and Rome Junior High.

Sources
1Lowerre, Walter. History of the Rome School System. Rome. Jervis Public Library, 1960. This excerpt from a paper written by Mr. Lowerre, Superintendent of Rome's schools, was turned into a pamphlet by Jervis Library and is available in their Local History collection.


Additional Information