Searles Building
Introduction
This enormous structure was a school until 1975 and housed school department offices until 1983. Now it is the site of Methuen's City Hall.
Images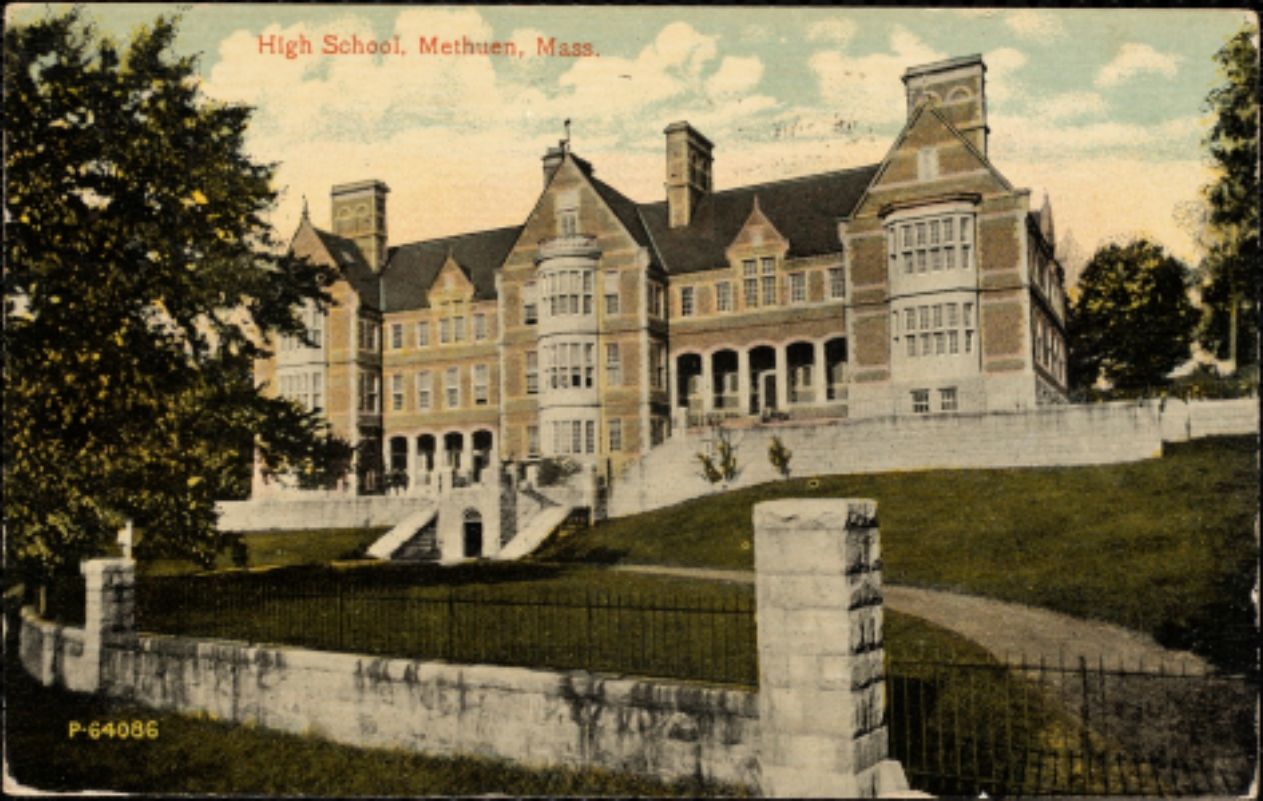 Backstory and Context
The Searles High School was built in 1904 for the Town of Methuen by local millionaire and community benefactor Edward F. Searles. It was designed by Henry Vaughan who also responsible for other Searles commissions such as the Serlo Organ Hall (1899-1909), the Central School (1904), All Saints Episcopal Church (1904), and the Railroad Station (1908). The building remained a High School until it was replaced by the new Tenney High School in 1952. It became an elementary school until 1975 and school department offices until 1983. The building was then sold to the Bergmeyer Development Company. They developed the building for office space, opening in 1986. In 1992, the building was repurchased by the town for use as a town hall.
This building possesses integrity of location, design, setting, materials, and workmanship, and meets the criteria of the National Register of Historic Places. - Description courtesy of Dan Gagnon, historian.
Additional Information