Smyth Factory
Introduction
Like most throughout the nation, Bedford's factories converted to wartime production during World War II. This factory, formerly Piedmont Label, opened in 1919 and is Bedford's oldest factory in continuous operation. Rubatex began making insulation for aircraft and submarines and hoses for gas masks. Hampton Looms produced woolen uniforms while Belding Hemingway made rayon thread for parachutes. The Bedford Pulp and Paper Company also contributed to the war effort making cardboard boxes and pallets for shipping, as well as powder for firing guns.
Images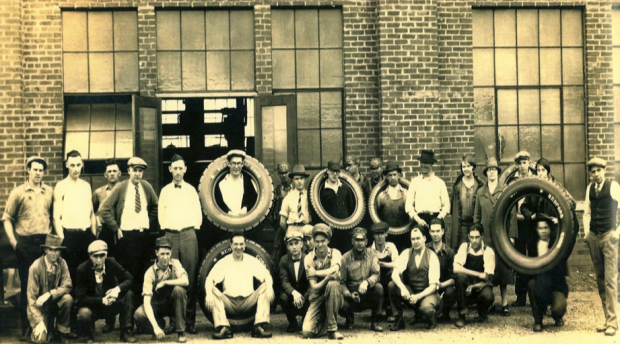 Piedmont Label, now Smyth
Sources
National D-Day Memorial Foundation, "Bedford Boys Homefront Tour". .