The Biltmore Hotel
Introduction
The Biltmore Hotel was constructed on the eve of the Great Depression in 1929. It was designed by architect Frederick Hughes in the Second Renaissance Revival style. Though its splendor has long since faded, it remains one of the tallest buildings in Dayton and was considered one of the finest hotels in America. It hosted some of the nation's most famous celebrities from John F. Kennedy to Elvis Presley. Today, it is home to 230 apartments for senior citizens.
Images
The Biltmore Hotel was added to the National Register of Historic Places in 1982.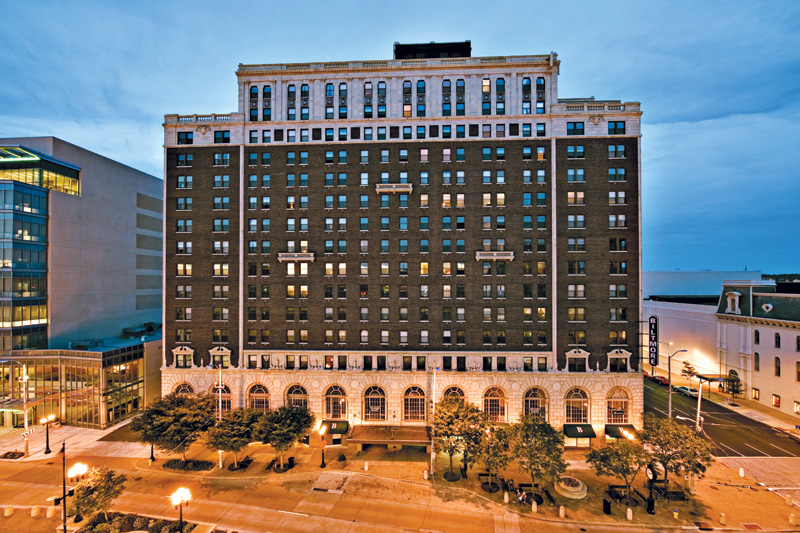 Sources
"Biltmore Towers." Emporis. Accessed October 3, 2014. https://www.emporis.com/buildings/128331/biltmore-towers-dayton-oh-usa.

"Gem City Jewels: KittyHawk Room at Biltmore Hotel." Dayton Daily News. January 8, 2016. https://www.daytondailynews.com/news/local/gem-city-jewels/L4QwuwBUZScBHdInrZ4nqL.

Powell, Lisa. "Throwback Thursday: When 1,000 of Dayton's best partied to open its biggest hotel." Dayton Daily News. November 16, 2016. https://www.mydaytondailynews.com/news/throwback-thursday-when-000-dayton-best-partied-open-its-bigg...
Additional Information