This entry includes a walking tour! Take the tour.
Introduction
Before you begin: This activity is a vehicle-based exploration of the former Somerset Place landscape and the town of Creswell. This driving tour explores sites, places, and features in and around Creswell that were once part of or associated with Somerset Place. The route follows public roads and totals about 12 miles. Many of the sites on this tour are privately owned, are not open to the public, and/or have no accessibility accommodations. Please respect private property and observe all sites from the road unless otherwise stated. Always use caution when driving and do not obstruct traffic. Obey posted signs and speed limits.
Images
Aerial view of Somerset Place State Historic Site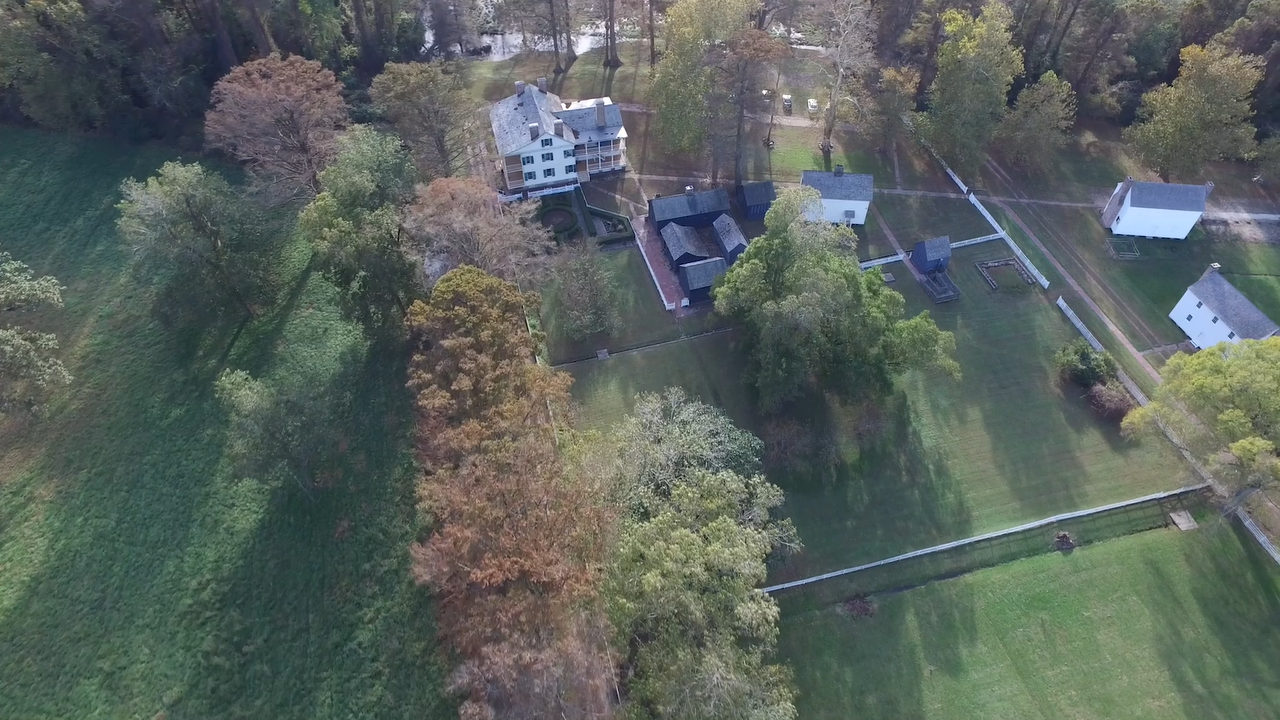 Aerial view of the agricultural fields that were once part of Somerset Place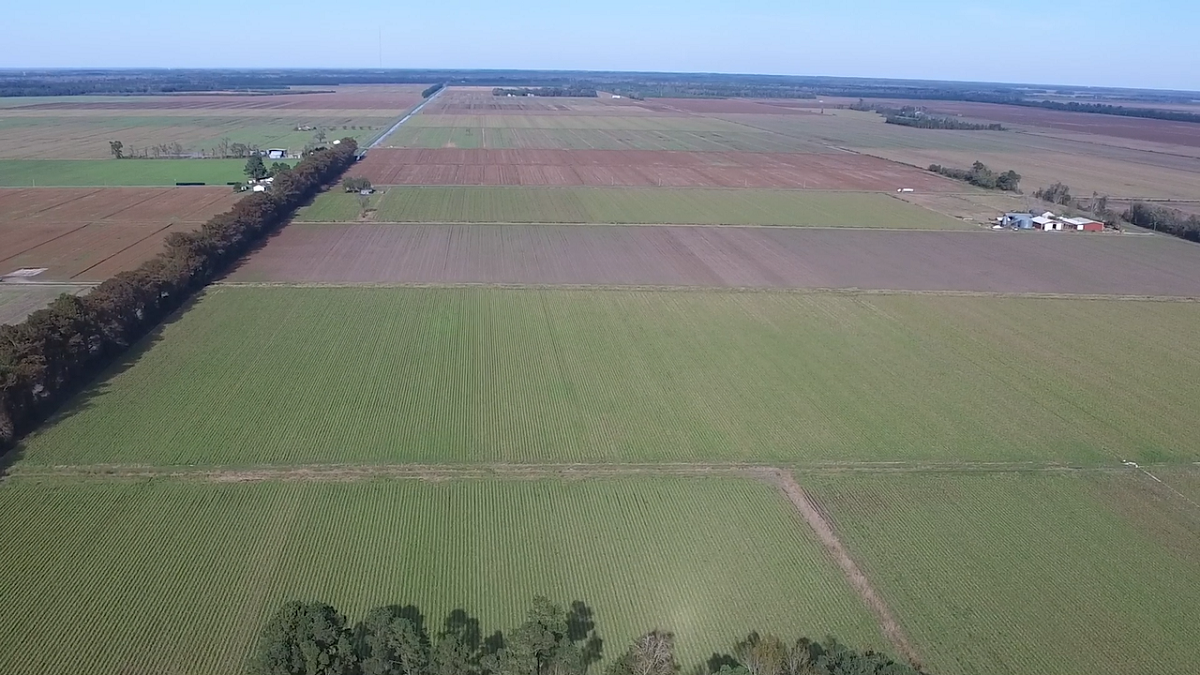 Aerial view of the fields along Lake Phelps that were once part of Somerset Place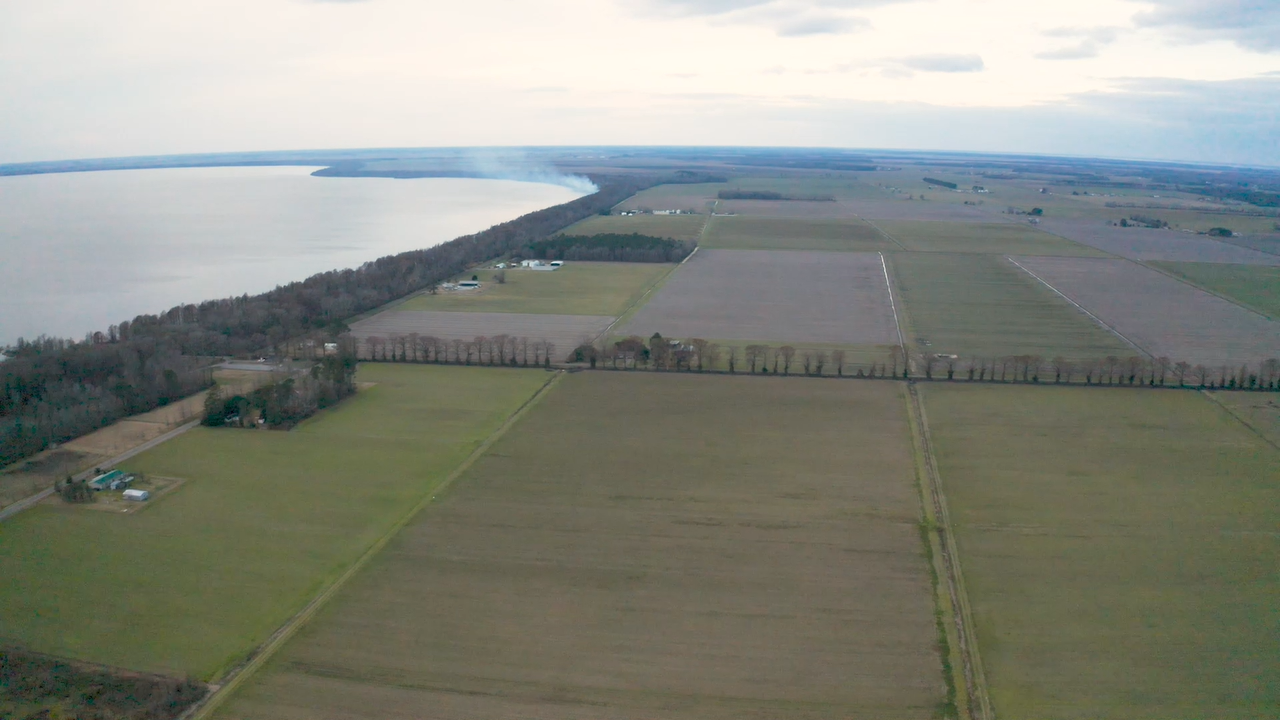 Backstory and Context
Once encompassing nearly 110,000 acres, this remarkable site along Lake Phelps was one of the largest plantations in North Carolina. Much of it was originally densely vegetated swampland, but enslaved persons ultimately cleared thousands of acres and dug over 20 miles of transportation canals and over 130 miles of drainage ditches. Beginning in 1785, three generations of the Collins family owned Somerset Place. Over its time as an active plantation under slavery, at least 861 enslaved persons, 50 white employees, and two free black employees worked here. Seven original buildings still stand, including the Collins Family Home (c. 1839), Colony House (c. 1840), Dairy (c. 1840), Kitchen/Laundry (c. 1808), Kitchen Rations Building (c. 1830), Smokehouse (c. 1830), and Salting House (c. 1830). There are also four reconstructed buildings, including the Plantation Hospital, Overseers' House, and two slave dwellings: the Lewis and Judy Home and the Suckey Davis Home, named after the original structures' occupants in 1843. The site is open Tuesday through Saturday from 9:00 a.m. to 5:00 p.m. and offers visitors a comprehensive social history of the enslaved and free persons who lived and worked on the plantation. Somerset Place State Historic Site is a part of the North Carolina Department of Natural and Cultural Resources.
Additional Information