Althea Marie Moses (1967-2022)
Introduction
Althea Moses served as the Environmental Justice Coordinator for the Environmental Protection Agency where she represented the needs of communities throughout Kansas, Missouri, Iowa, and Nebraska until her death in 2022. Moses' career spanned thirty years beginning shortly after she graduated from Prairie View A&M University in 1991. During her career, Moses worked as a liaison between numerous diverse communities and the EPA, supporting outreach and educational initiatives about environmental and health-related issues. Her work focusses on including members of low-income and minority communities in the decision making process while also providing access to EPA programs and resources. Like many influential women who dedicated their lives to serving the people of Kansas City, there is not currently a monument or historical marker recognizing Moses's life. As a result, the authors of this women's history trail have decided to place this stop honoring Althea Moses's life at one of the many community centers where she led meetings that blended her efforts of outreach and education about Enviro9onmental Justice.
Images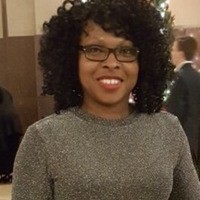 Backstory and Context
In 1999, Moses described the importance of the EPA's Environmental Justice Program before the Iowa Advisory Committee to the U.S. Commission on Civil Right by stating that the program is "one of the catalysts for changing the way EPA does business, outreach, and public education." The program, Moses explained, is critical to offering public education about the decision-making processes inside the EPA and ensuring meaningful involvement and fair treatment of low-income and minority citizens.
The Environmental Protection Agency EPA defines environmental justice as fair treatment for all people in the development, implementation, and enforcement of environmental laws, regulations, and policies. Fair treatment implies that no persons or group of people should shoulder a disproportionate share of negative impacts related to pollution and other environmental factors.
In her personal life, Moses was a devoted wife and mother of three children and active in the community. Althea Moses was active in numerous community groups and a member of Jamison Memorial Temple C.M.E. where she was a leader within the church's music and children's ministry.
Sources
Althea Moses tatement before the Iowa Advisory Committee to the U.S. Commission on Civil Rights, community forum, Waterloo, IA, Dec. 20 21, 1999, transcript, p. 24-29, U.S. Commission on Civil Rights. Accessed October 21st, 2022. https://www.usccr.gov/files/pubs/sac/ia0602/ch4.htm#_ftn7.
Image Sources
https://www.mooresangelicfuneralhome.com/obituary/altheia-moses

Additional Information