Discovery Center of Idaho
Introduction
The Discovery Center of Idaho has been a staple for children and adults alike since the early 1990s, and it currently ranks as one of the top interactive museums in the entire state. Located on the northern edge of Julia Davis Park in Boise, within walking distance of Zoo Boise and the Idaho Black History Museum, the Discovery Center of Idaho introduces visitors of all ages to over 200 exhibits and scientific experiments. In essence, the mission of the Discovery Center is to put scientific phenomena into the hands of ordinary people, who can thereafter learn from the hands-on experience. Though the exhibits, two daily live science shows, and a miscellany of events held throughout the year, the Discovery Center hopes to influence a lifelong curiosity in science, technology, engineering, and math. For these reasons and many others, the Discovery Center of Idaho was ranked in Conde Nast Traveler's 10 Best U.S. Museums for Kids (and Kids at Heart).
Images
Out front of the Discovery Center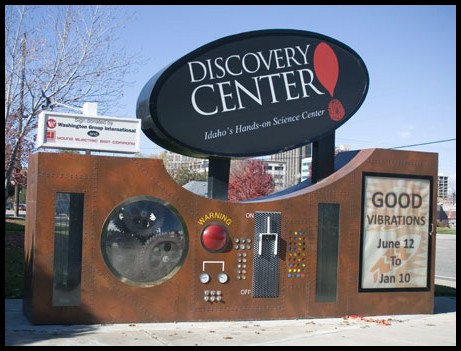 Earth Sciences floor of the Discovery Center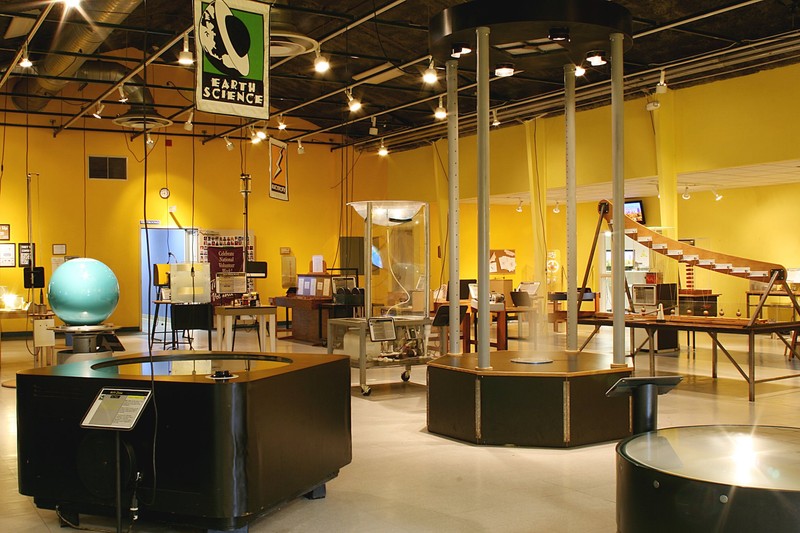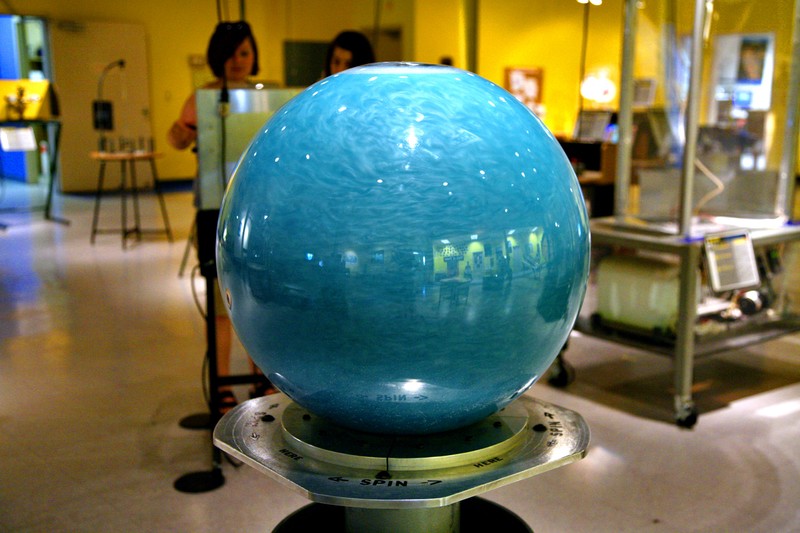 Backstory and Context
Exhibits at the Discovery Center
The Discovery Center of Idaho boasts over 200 interactive science exhibits scattered throughout its premises. Although the exhibits are designed for children, their blend of sophistication, ease, and scientific quality makes them quite interesting to adults as well. For example, one of the more popular exhibits is the "Air Brake," which allows the user to sit on a chair and hoist him or herself up using a rope. By letting go of the rope, a fanned wheel uses air resistance to gently lower the chair back down.
Another exhibit, titled "Superstruct: Some Assembly Required," allows visitors to design, build, and test structures against a special Shake Table, Impact Test Tower, and Stress Test. Other exhibits include a paper plane launcher, air cannons and catapults, hydrogen launchers, floating spheres, gravity wells, cloud rings, viscosity tubes, and so on.
Exhibits rotate at the Center every six months, bringing new scientific experiments and educational principles, from learning about echoes (where two people on opposite sides of the room can whisper to one another) to various weather devices, including the creation of a seven-foot-tall tornado.
Other Events at the Discovery Center
Children and adults can discover a wide range of other events and activities, both sponsored by the Center or held within it. For example, the Discovery Center works with teachers from around the state to set up field trips or give teachers the educational materials needed to conduct science experiments in the classroom. Summer camps at the Center focus on specific areas of science, from busting science myths to learning about computer sciences. Outreach programs also bring the Center center to everyone in Idaho; these programs include science shows, hands-on activities, half or full-day science festivals, and even engineering challenges.
Sources
Information from the Discovery Center of Idaho website.
Additional Information