Put a Little Cast Iron in Your Step - Part 2
Introduction
Continue down K Street and take a left onto 25th Street. You will pass another architectural cast iron entry at 951 25th Street in dire need of repair, so lets move on. At the white row house with the red door, 909 25th Street, stop enjoy the 'tulip over tulip' riser pattern at the cast iron entryway. The cast iron entry also needs restoration.
The row houses on this side of the street (900 block of 25th St.) date from 1879 to 1979, including the tallest house (No. 949). See the "Foggy Bottom Historic District Walking Tour" (links below) for more details on this part of the neighborhood.
Images
Painted Black and then white, the cast iron steps and railing are in need of repair (No. 951 25th St)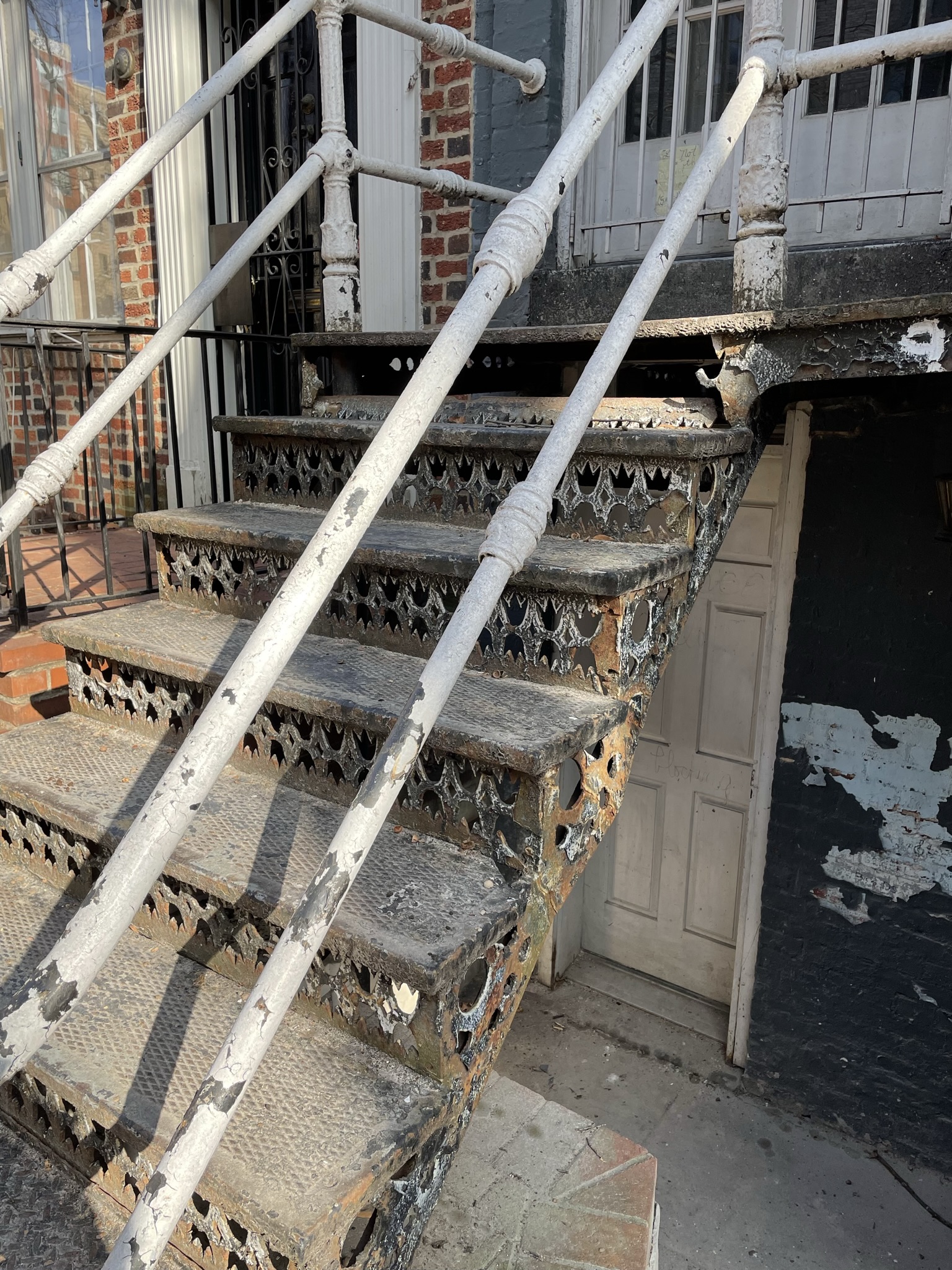 909 25th Street row house with cast iron steps, stoop, and rails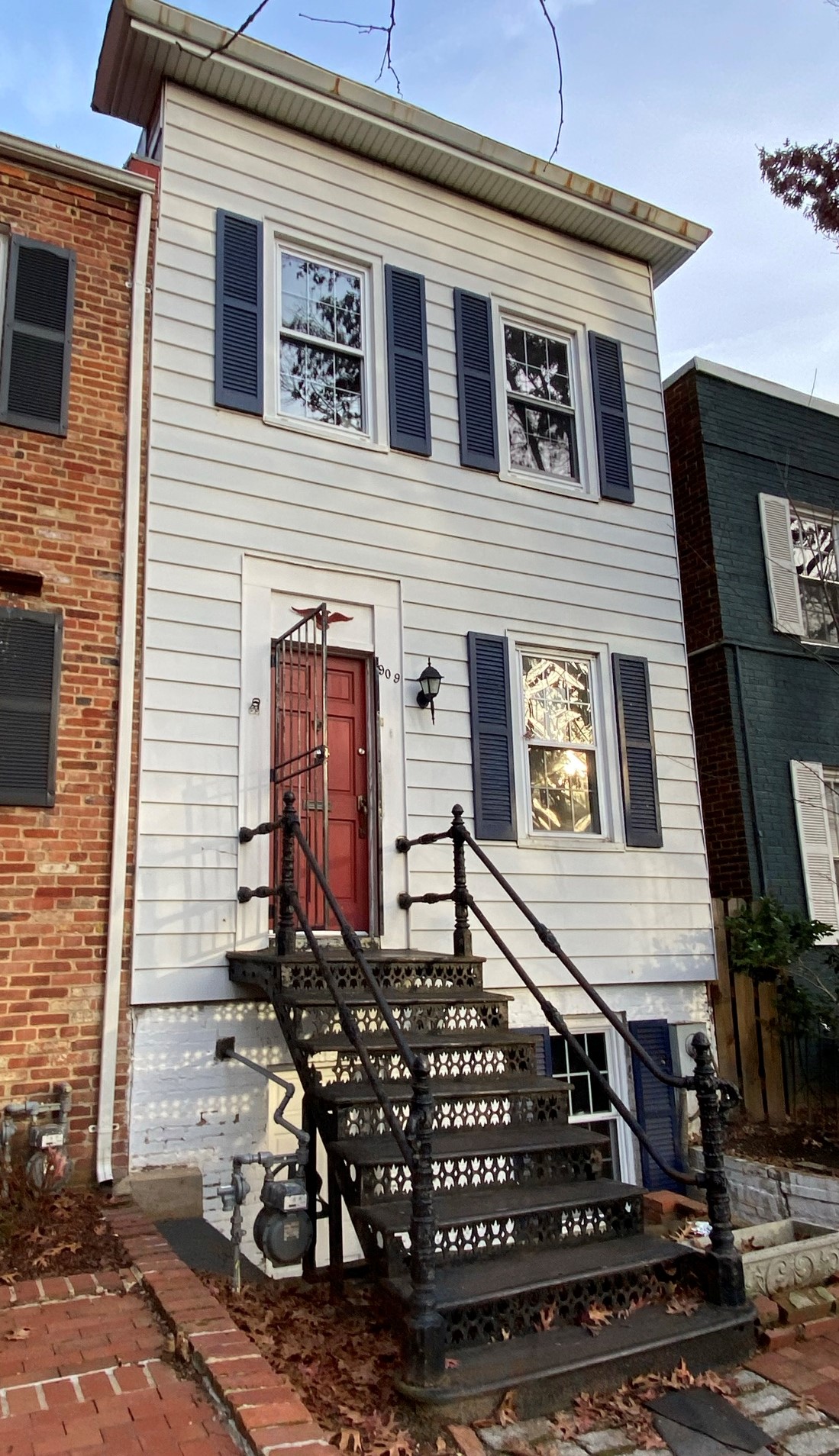 909 25th Street decorative posts and rail joints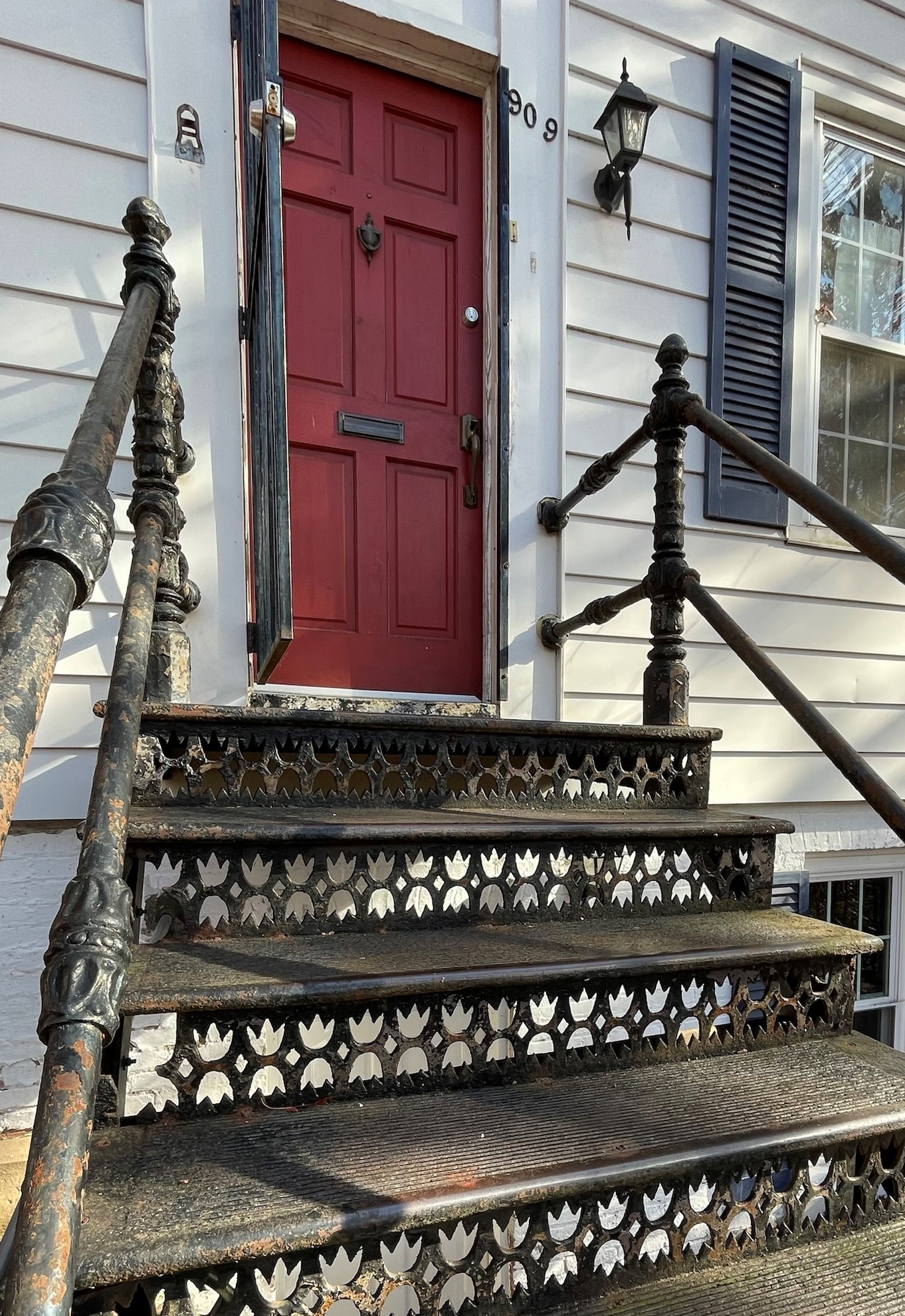 909 25th St detail of riser with "tulip over tulip" pattern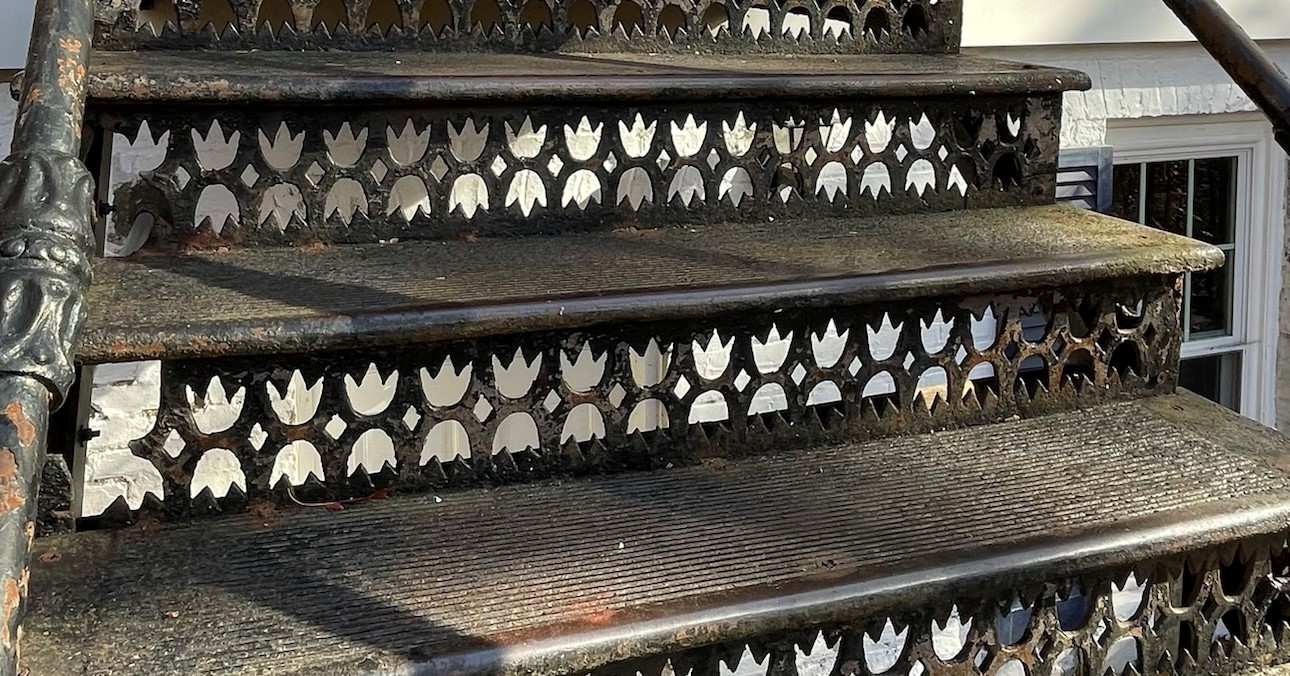 Backstory and Context
See "Put a Little Cast Iron in Your Step - Part 1"
Additional Information