Kansas City Film Ad Company (est. 1920)
Introduction
In early 1920, the Kansas City Film Ad Company moved to this location shortly after changing names from Kansas City Slide Company. They started producing live-action and stop-motion advertisements during this time, which was a major advancement in the industry. Walt Disney had been employed with KC Film Ad for about a year when he produced his first Laugh-O-gram, a film short that was pitched to the Newman Theatre. It became successful and led Disney to create his own studio, Laugh-O-gram Films in 1922. KC Film Ad also employed several other men alongside Disney who would become the founders of the Golden Age of animation. The company changed their name once again to United Film Ad Service when they went national, but was eventually sold. This site is now a private surface parking lot.
Images
The staff of Kansas City Film Ad Service/United Film Ad Service stands in front of their building.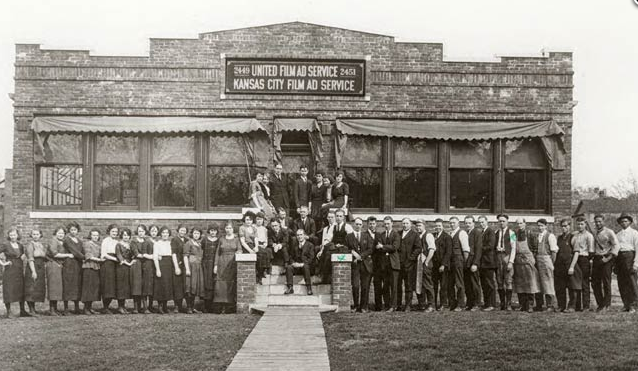 Animators working at their desks at Kansas City Film Ad Company. Walt Disney is sitting in the back row (top left).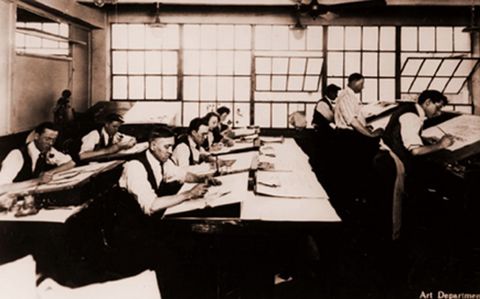 The sample reel for Newman Laugh-O-grams was created by Walt Disney in the garage of his family home using a borrowed movie camera from his boss A. V. Cauger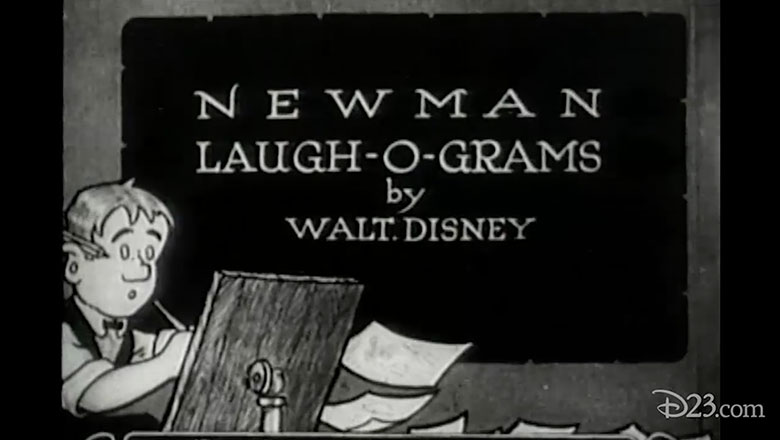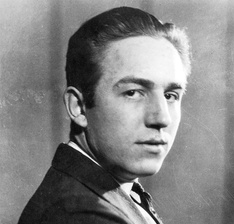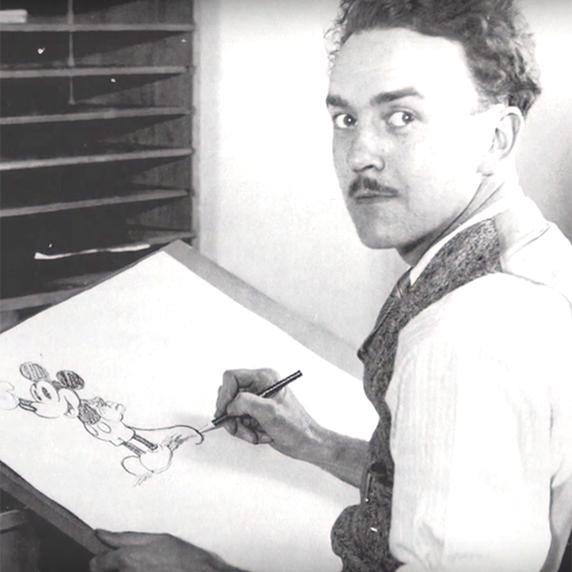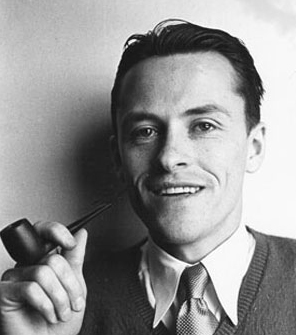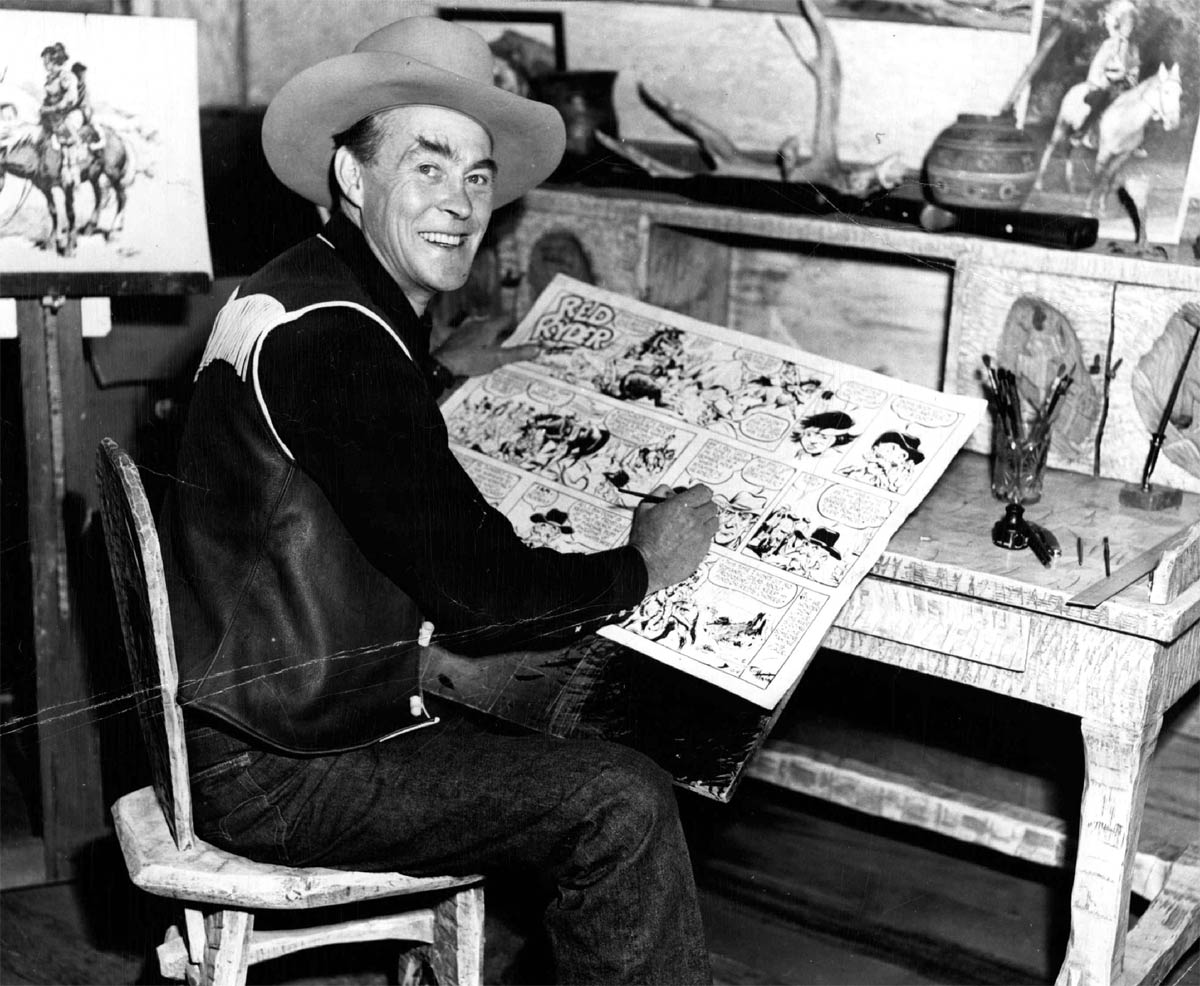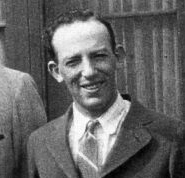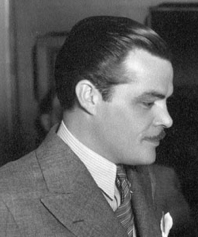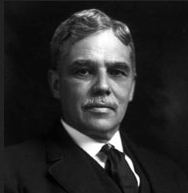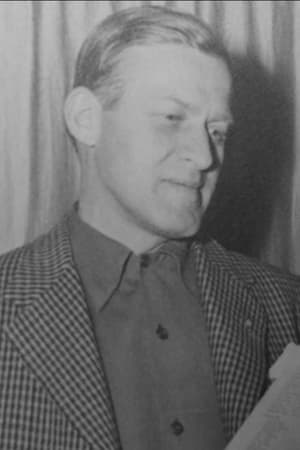 Walt Disney (left) operating a movie camera, much like the one borrowed for home experimenting.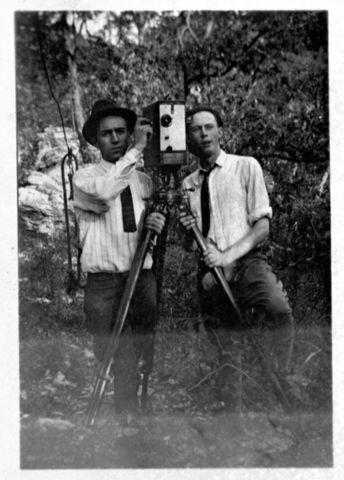 From left to right, Ub Iwerks, Walt Disney, and Fred Harman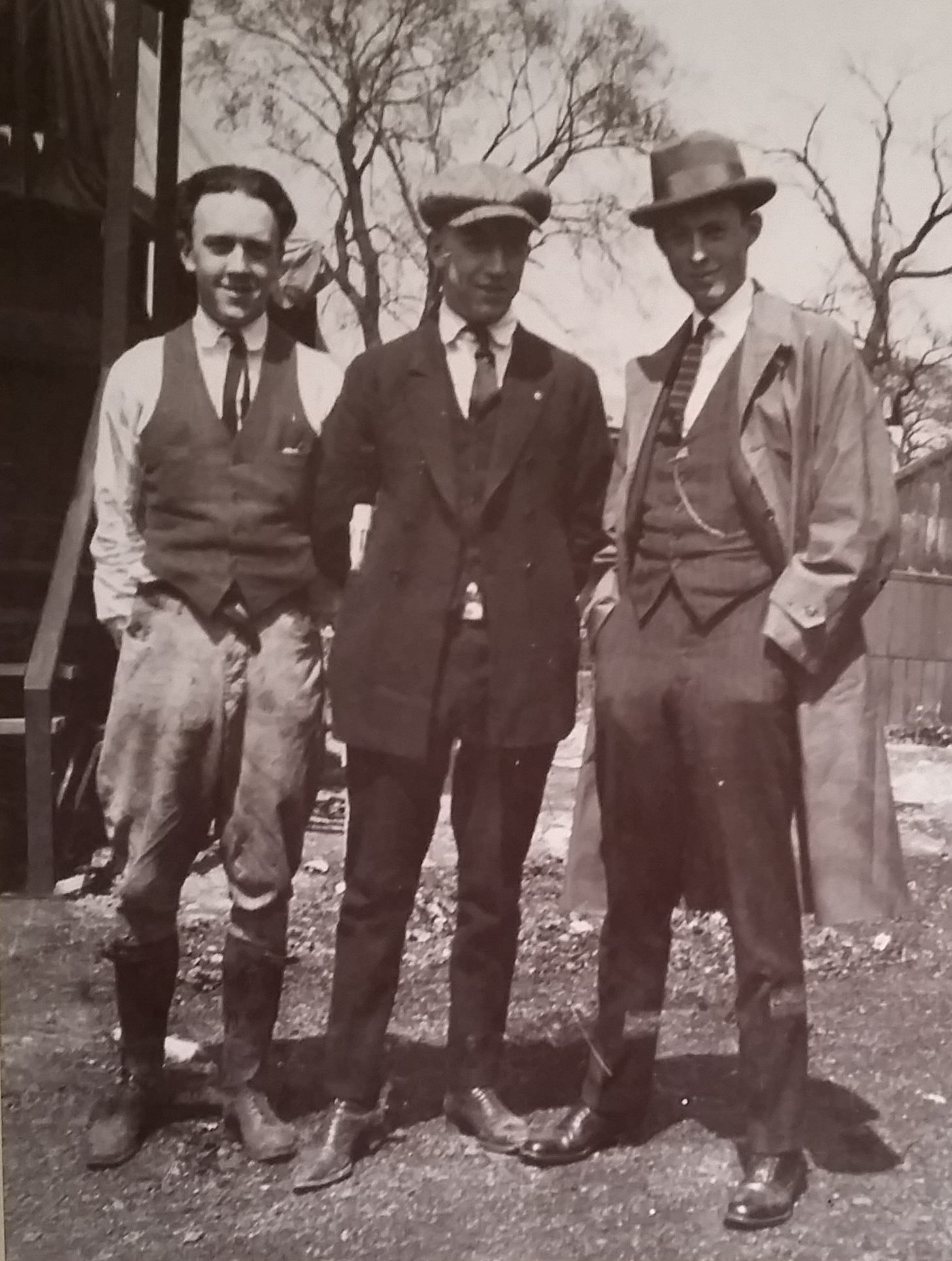 Backstory and Context
Previously the Kansas City Slide Company, the Kansas City Film Ad Company changed their name in early 1920, moved to this location, and began to produce live-action and stop-motion film advertisements. KC Film Ad expanded in 1924 when owner A. V. Cauger added a two-story addition to house a motion picture production studio. By 1930, the company was being run under the name United Film Ad Service Inc. with branch offices in Minneapolis, Milwaukee, Indianapolis, and Los Angeles. Cauger eventually got out of the advertisement creation industry and opened a film ad distribution service called A. V. Cauger Film Service Inc. in Independence, Missouri. When he died in 1945, his son Ted took over the business. Ted ran Cauger Film Service for years before selling it to Alexander Film Co. in Colorado Springs, Colorado in 1960. 
Walt Disney
In 1920, newly hired Walt Disney lacked skill in sophisticated draftsmanship. He was also very curious about the animated movies being made in stop-motion, in which a drawing would be photographed and moved in small increments for the next, giving the impression of movement. Cameraman Jimmy Lowerre gave Walt tips on animation essentials and he started to experiment with these techniques. To make up for his shortcomings in technical skill, Walt would often apply humor to otherwise dull ads. He was so sure that audiences would remember it better than the typical well-groomed people on screen. Walt also enjoyed acting and occasionally stepped in for "live" film ads. 
In the spring of 1920, Disney was offered a job as a cartoonist by a local newspaper. Though that was a job he desired and applied for years earlier, he declined the offer with hopes he would achieve great things with the Kansas City Film Ad Company. Coincidently, a position opened at Film Ad around the same time and Walt lobbied for his friend Ub, who had continued to run Iwerks-Disney Studio. Their studio was beginning to decline, as Ub was a shy man and terrible salesman. However, he was a great illustrator and by no surprise, was hired at Film Ad. Ub was a technical innovator and helped to streamline the animation process which previously took two people - one to move the sketches in sequence and one to operate the camera. Ub thought to attach a motor drive to the camera so now, a single artist could handle the sketches while tapping a "key" to take photographs and advance to the next frame. 
Walt and Ub were fascinated with advancing their skills so they watched any film available and studied books on animation from the library. Walt went so far as to ask his boss A. V. to borrow one of the company's movie cameras so he could practice at home. He cleared out the garage behind their house on Bellefontaine and made his own studio where he experimented with lighting, line thickness, and different types of film for the best picture quality. He also recorded his friends and family, creating short films by combining live and animated footage. 
Using a combination of these techniques, Walt created a sample reel to pitch to Newman Theatre manager Milton Feld, whom he had previously designed covers for the weekly magazine while at Pesmen-Rubin Commercial Art Studio. The film starts with a skit of himself at work, where he is a sketch artist, with a pen in hand and pipe in his mouth, commenting on local news stories. It ends with a satirical animated sequence called "Kansas City Spring Cleanup," based on a real local police scandal he saw in the paper. He titled the reel "Newman Laugh-O-grams" before taking them to Feld. 
Feld was impressed with the reel and debuted it on March 20, 1921 before the feature film "Mama's Affair." This is potentially the first time in history that a solely-created Walt Disney production was aired. It generated a positive response from moviegoers, so Feld contracted him for more Newman Laugh-O-grams in addition to other shorts for the theatre. The original sample reel is the only known copy of a Laugh-O-gram in existence, as the nitrate film stock the prints were casted on were highly flammable and commonly destroyed when their run were complete. 
In November, Walt's father Elias sold their family house on Bellefontaine and moved to Oregon with his oldest son Herbert. Out of a home, Walt moved to a boarding house and rented a small storefront office to continue his side-work. He partnered with Film Ad co-worker Fred Harman to start KayCee Studio, where they made fairy tale versions of Laugh-O-grams. With the local success of Newman Laugh-O-grams and confidence in his new Laugh-O-grams, Walt quit the Kansas City Film Ad Company in the spring of 1922 to establish a new studio. On May 23, 1922, Laugh-O-gram Films was incorporated. 
The Golden Age of Animation
Kansas City Film Ad Company employed many men, who worked alongside Walt Disney, that started the Golden Age of animation. Ubbe "Ub" Iwerks (1901-1971) went to Hollywood with Disney, creating Oswald the Lucky Rabbit and Mickey Mouse, later going to MGM producing the first ever color animation short. George "Jimmy" Lowerre (1893-1962) also continued to work with Disney, for 28 years as a film editor. Fred Harman (1902-1982) went on to work with Stephen Slesinger in New York and is best known for the Red Ryder comic strip. Fred's younger brother Hugh Harman (1903-1982), Carmen "Max" Maxwell (1902-1987), along with Rudolf "Rudy" Ising (1903-1992) who did not work at Film Ad but for Disney in his private studios, founded the animation departments for Warner Bros. cartoons and later, MGM. They created Looney Toons, Merrie Melodies, Bosko, and Puss Gets the Boots later known as Tom and Jerry. Joseph Benson "Ben"/"Bugs" Hardaway (1895-1957) worked for Leon Schlesinger Productions, the predecessor to Warner Bros., and is credited for creating Bugs Bunny and is the co-creator and voice of Woody Woodpecker. Isadore "Friz" Freleng (1906-1995) went to Hollywood for Disney in 1927 and worked on Oswald and the Alice Comedies, as well as creating Porky Pig before becoming Warner Bros. top director. Later, he was a co-founder of DePatie-Freleng Enterprises where he created the Pink Panther and produced Yosemite Sam, Sylvester, Tweety, and Speedy Gonzales.
Sources
Green, Ron. The Roots of Animation in Kansas City. JCHS Journal, Summer 2014 edition, p. 15 - 19.
Viets, Dan. Burnes, Brian. Walt Disney's Missouri: The Roots of a Creative Genius. Edition Illustrated. Kansas City Star Books, 2002.
Susanin, Timothy S.. Walt Before Mickey: Disney's Early Years, 1919-1928. Edition Illustrated. Univ. Press of Mississippi, 2011.
Kansas City Comics. Accessed March 21st 2022. http://www.kansascitycomics.com/?page_id=1564.
Useful Notes / The Golden Age of Animation, TVTropes. Accessed March 21st 2022. https://tvtropes.org/pmwiki/pmwiki.php/UsefulNotes/TheGoldenAgeOfAnimation.
Groskopf, Jeremy W., "Profit Margins: The American Silent Cinema and the Marginalization of Advertising." Dissertation, Georgia State University, 2013. https://scholarworks.gsu.edu/communication_diss/47.
Image Sources
https://waltinkc.weebly.com/the-kansas-city-years.html

https://www.waltdisney.org/blog/making-things-move-walt-disney-enters-animation

https://d23.com/walt-disney-laugh-o-grams/

https://thankyouwaltdisney.org/

https://thankyouwaltdisney.org/

https://thankyouwaltdisney.org/

https://www.lambiek.net/artists/h/harman_fred.htm

https://thankyouwaltdisney.org/

https://thankyouwaltdisney.org/

https://thankyouwaltdisney.org/

https://www.themoviedb.org/person/226492-ben-hardaway

https://www.waltdisney.org/blog/making-things-move-walt-disney-enters-animation

https://www.reddit.com/r/OldSchoolCool/comments/77821x/ub_iwerks_walt_disney_and_fred_harman_1922/

Additional Information