This entry includes a walking tour! Take the tour.
Introduction
Rancho Los Cerritos is a National, State, and Local Historic Landmark. The site is open to the public Wednesdays through Sundays, 1-5 PM, with extended hours on Saturdays. Admission, tours, and parking are free. Donations help support education and preservation programs. The site's 1844 adobe includes 10 furnished rooms, plus several 'sneak-peek' rooms currently under restoration. The grounds include historic trees planted in the mid-nineteenth century, native plants and orchard trees that date to the early twentieth century, and fragrant blooms that have just emerged this week. Part of the Long Beach public library system, the non-circulating reference library and archival holdings emphasize California and local history. The site's Visitor Center houses exhibits, a short orientation film, and the museum shop's array of unique products. *Visitors are encouraged to reserve timed tickets in advance, but can register when they arrive at the site. Visitors must comply with the site's current Covid-19 protocols, which are based on City & State orders. Service animals are welcome to accompany their owner; sorry, pets are not allowed on site. People showing any signs of illness are not permitted to enter the site.
Images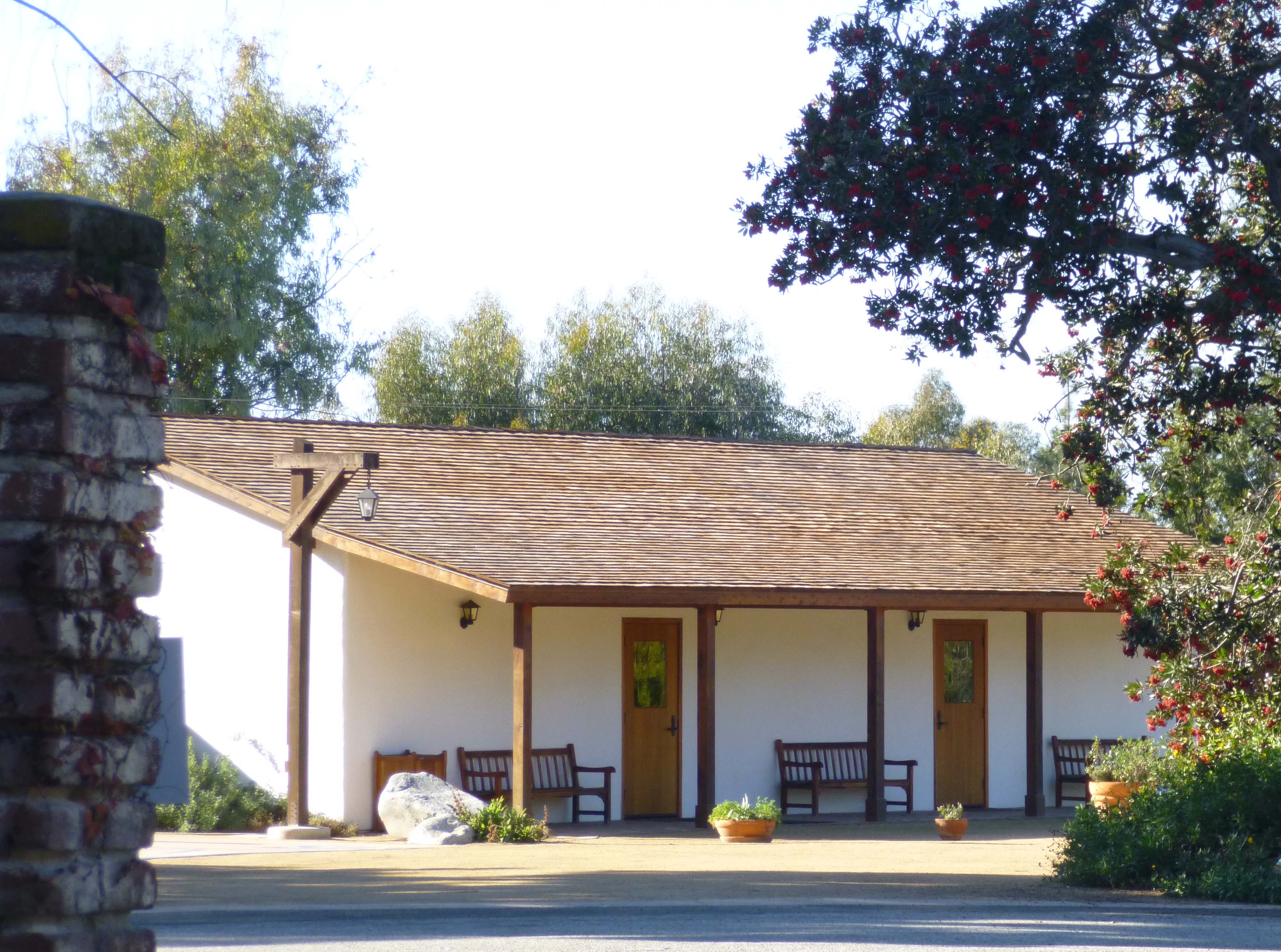 Rancho Los Nietos Diseno, featuring Rancho Los Cerritos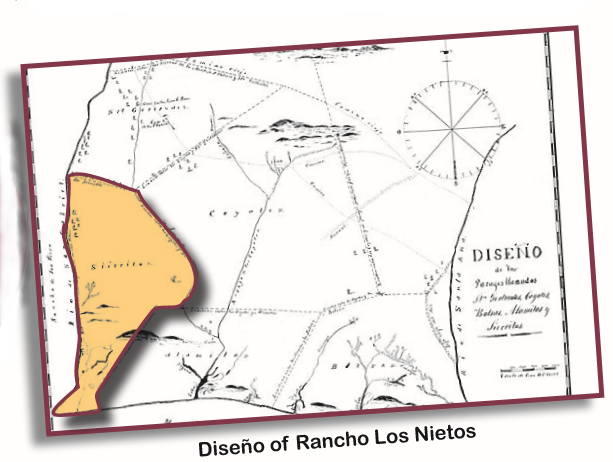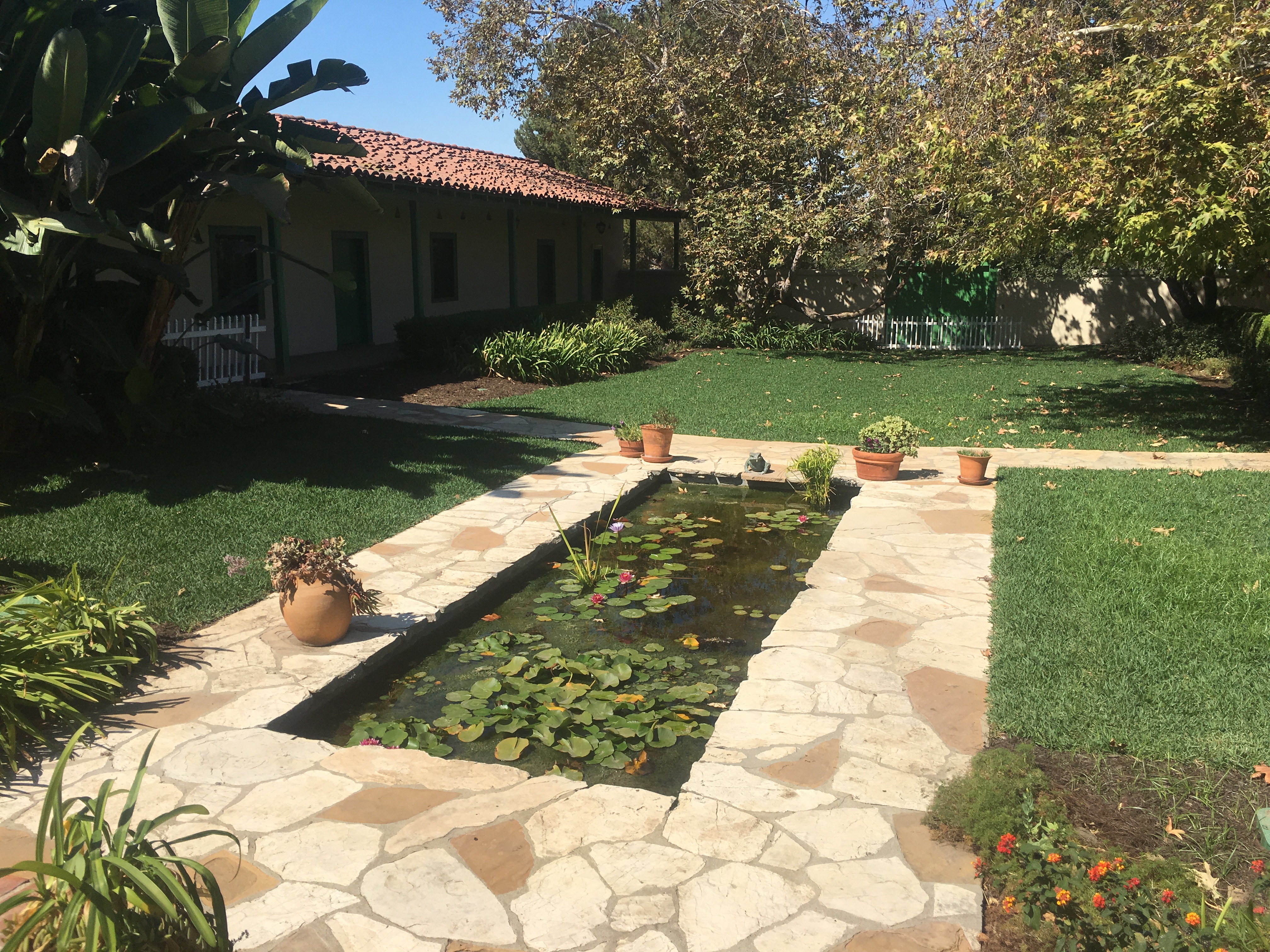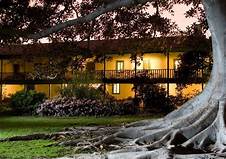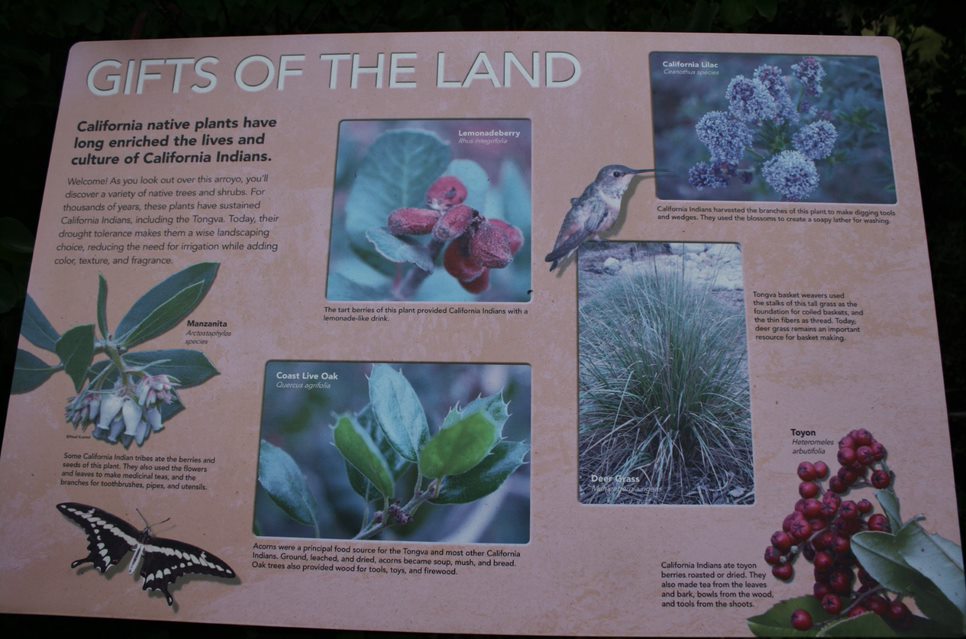 Land Acknowledgement Panel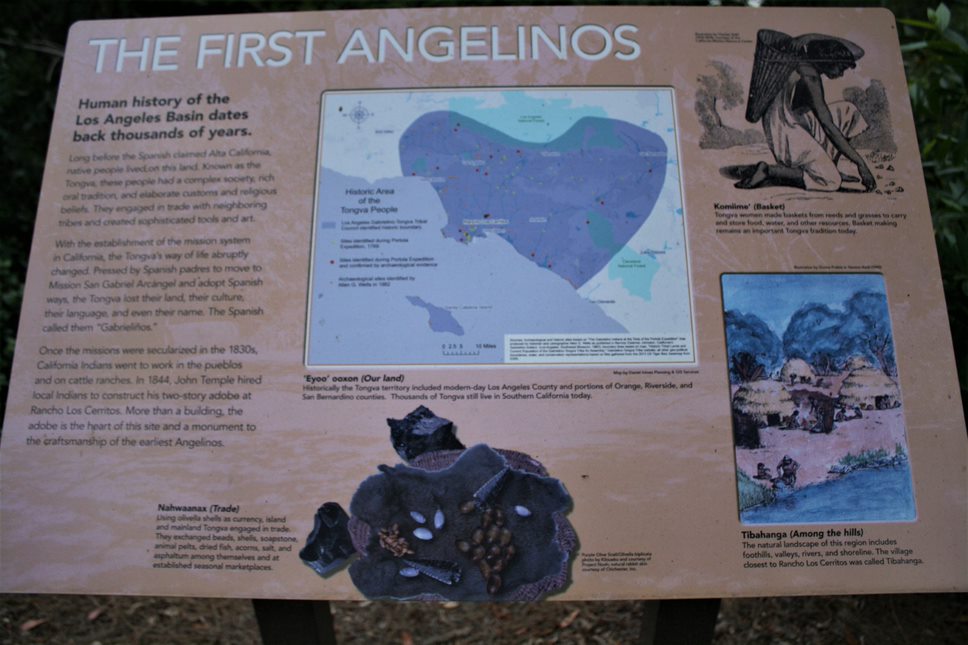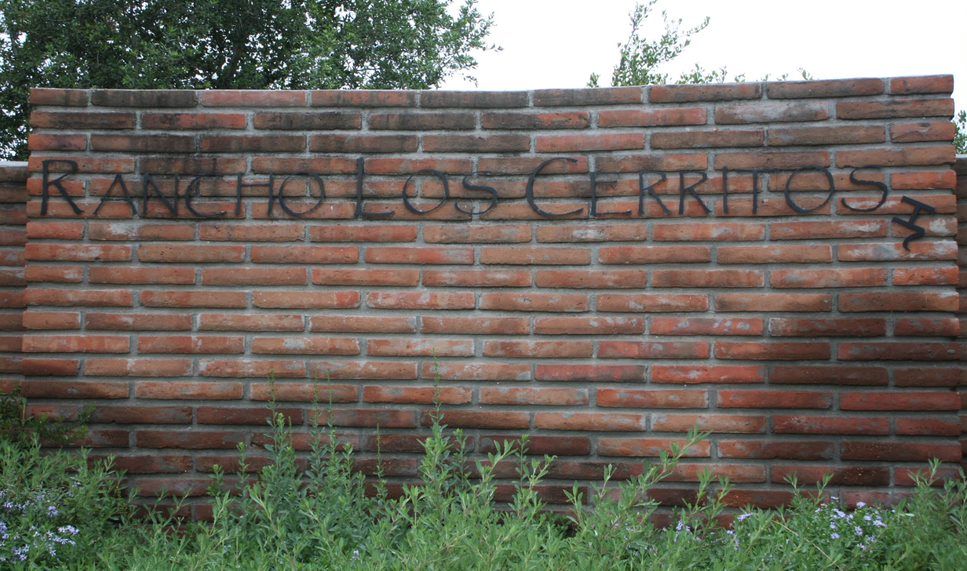 Backstory and Context
The site of present-day Rancho Los Cerritos is located on land that was once populated by the Tongva people. The adobe sits near an ancient Tongva village, known as Tevaaxa'nga. The Tongva lived throughout the greater Los Angeles basin for thousands of years. These first Angelinos were primarily hunter-gatherers, but they also engaged in intra- and inter-tribal trade. Juan Cabrillo was the first European known to have made contact with the Tongva (1542), and Mission San Gabriel was the first Spanish settlement built in their region (1771).
Spanish soldier Manuel Nieto received a large land grant from Alta California Governor Pedro Fages (1784), which included 300,000 acres of land in today's southwest Los Angeles and northwest Orange counties. Nieto's heirs sold 27,000 acres of that land (which had become know as Rancho Los Cerritos, or "ranch of the little hills") to Massachusetts-born John Temple (1843), a Long Angeles merchant. Temple hired Tongva workers to build the site's two-story, Monterey-style adobe, which served as the headquarters for his cattle ranch, and installed a mayordomo (ranch foreman) to oversee his hide & tallow business.
Following a two-year drought that parched the entire state of California in the early 1860s, Temple sold Rancho Los Cerritos to Flint, Bixby & Co. (1866), which raised sheep on the property and employed dozens of Native American, Mexican, European, and Chinese workers, broadening the cultural profile of the region. The City of Long Beach was eventually founded on this land (1884), as were the cities of Bellflower, Paramount, Signal Hill, and Lakewood.
When Llewellyn Bixby Sr., son of Lewellyn Bixby of Flint, Bixby &Co., purchased the property from the family holdings (1929), he quickly set to work renovating the original adobe structure and landscaping the grounds (1930-31). His widow, Avis Bixby, deeded the remaining 4.7-acre property to the City of Long Beach as a history museum, research library, and public garden (1955).
Today, visitors to Rancho Los Cerritos can see how diverse cultures and many peoples have contributed to the making of modern Long Beach. The site is maintained and operated by the Rancho Los Cerritos Foundation, in public-private partnership.
Sources
"History." Rancho Los Cerritos. Accessed May 16, 2014. http://www.rancholoscerritos.org/history.html. Snell, Charles W. "Los Cerritos Ranch House." National Survey of Historic Sites and Buildings, National Park Service. February 6, 1967. http://focus.nps.gov/GetAsset?assetID=a66fba04-e08f-4dd2-bf3a-d397aa3cdaec.
Image Sources
Rancho Los Cerritos

Rancho Los Cerritos

Rancho Los Cerritos

Rancho Los Cerritos

Rancho Los Cerritos

Rancho Los Cerritos

Additional Information