Rows with Spacious Front Gardens
Introduction
The 2500 block of I Street features a variety of sizes and styles of working-class row houses. Irish immigrant builder Peter McCartney built several of these houses. The largest group of houses is unique because their set backs from the street allow for a variety of terraced landscaping. At the top of the street are three imposing row houses, in various stages of renovation. This stop also features historic photos of members of an African American family who made their homes here in the early-mid 20th century.
Images
Builder Peter McCartney's row houses with arched passageway at 2530-2532 I St.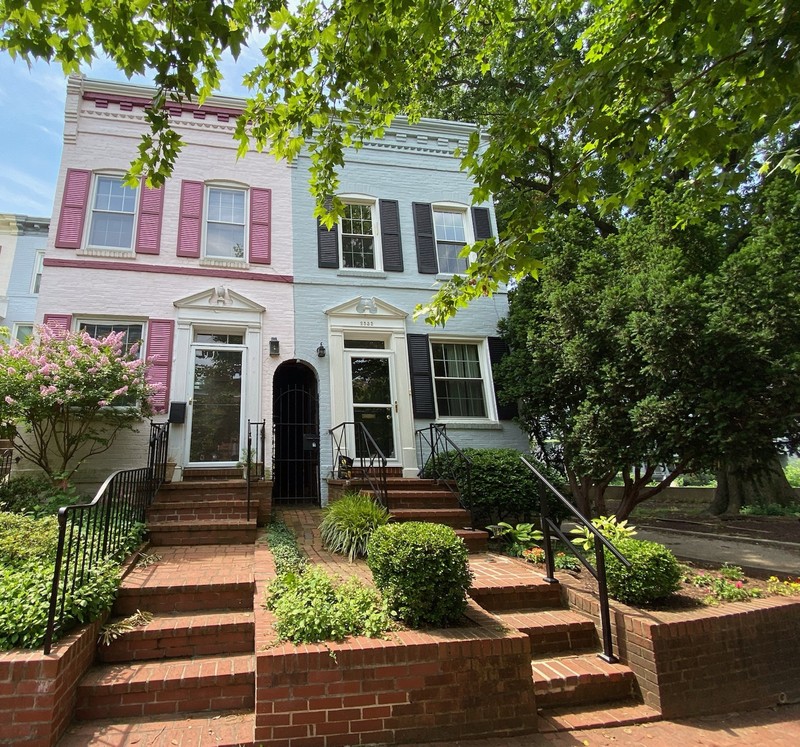 Mural of cows and the Capitol, behind 2532 I St.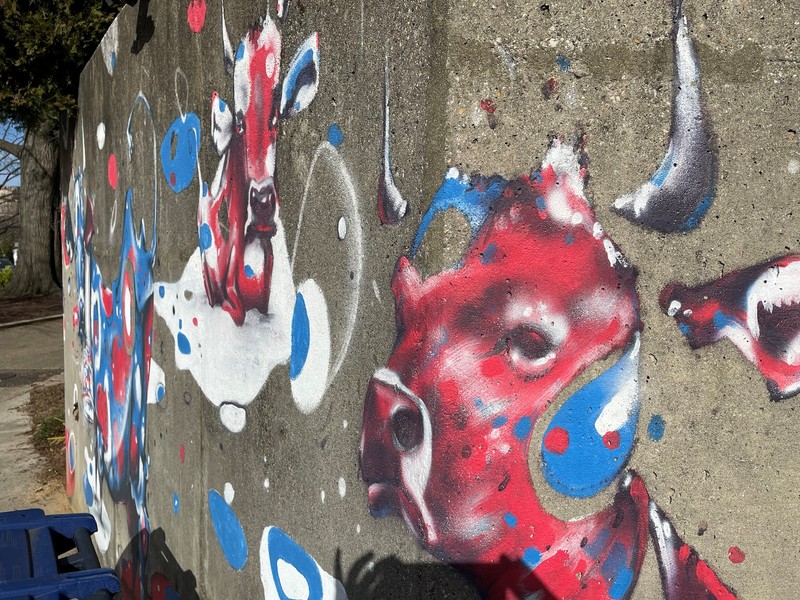 South Side of I St., with deep setbacks allowing for landscaped walks and terraces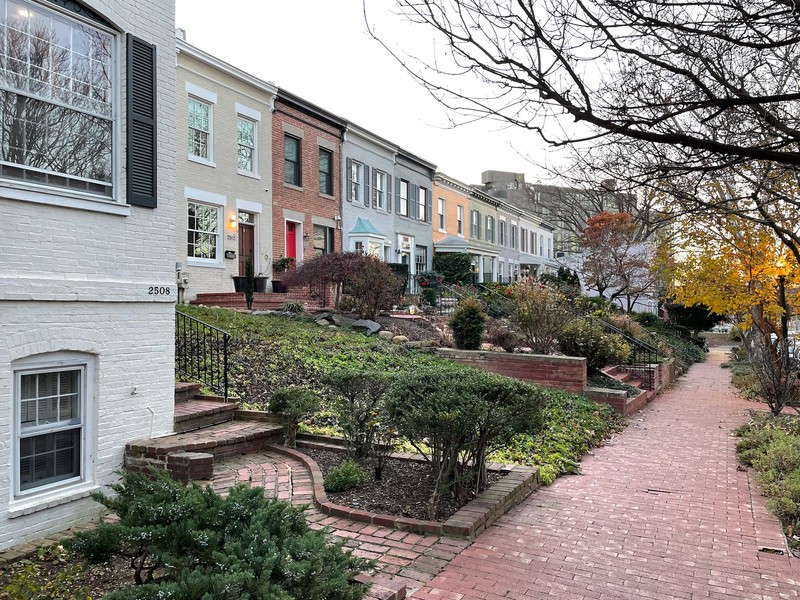 1940s-era photo of young I St. resident, since-demolished wood frame houses visible across the street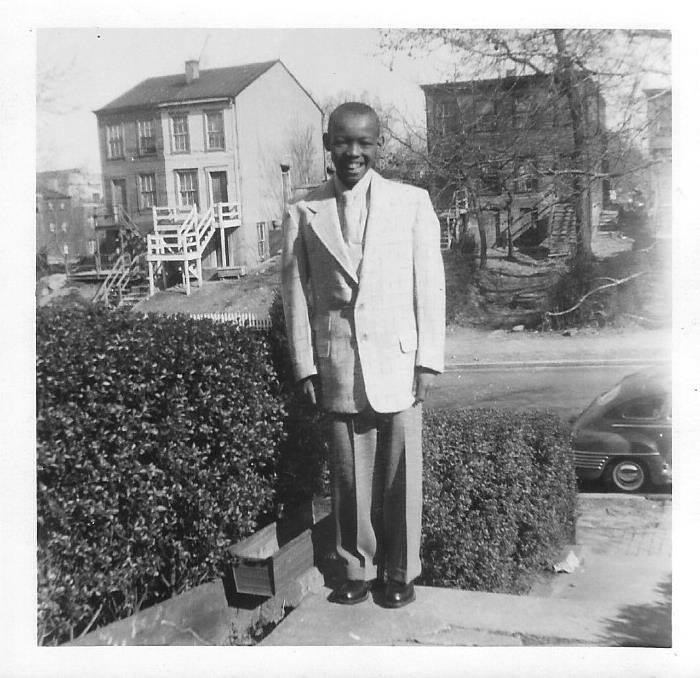 I St. family portrait in the mid-1920s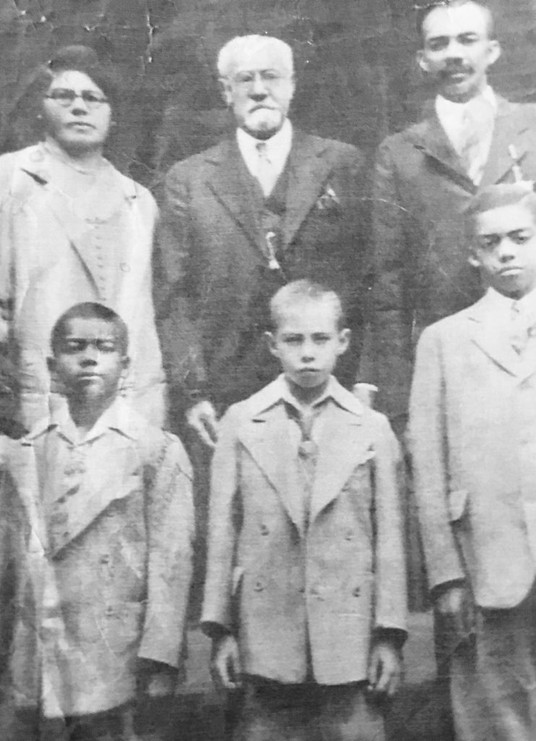 Long time I St. resident (1920s-1950s)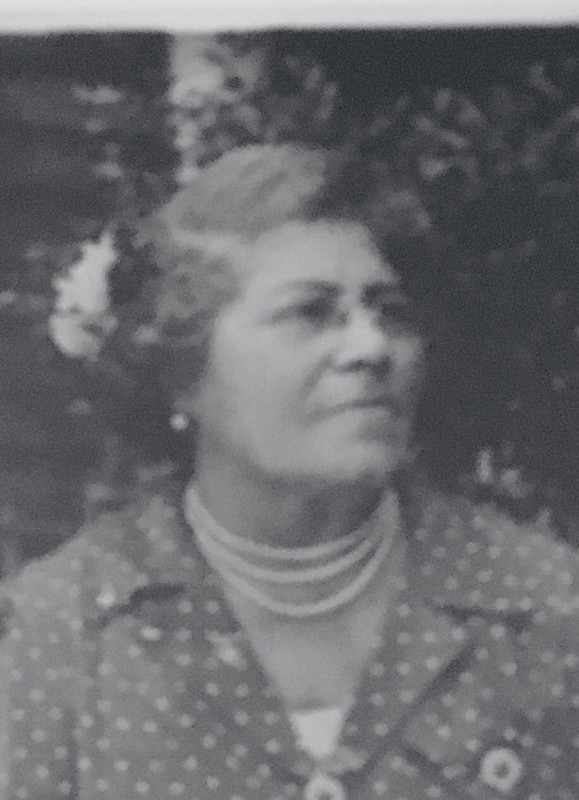 North Side of I St., including No. 2513 with two front doors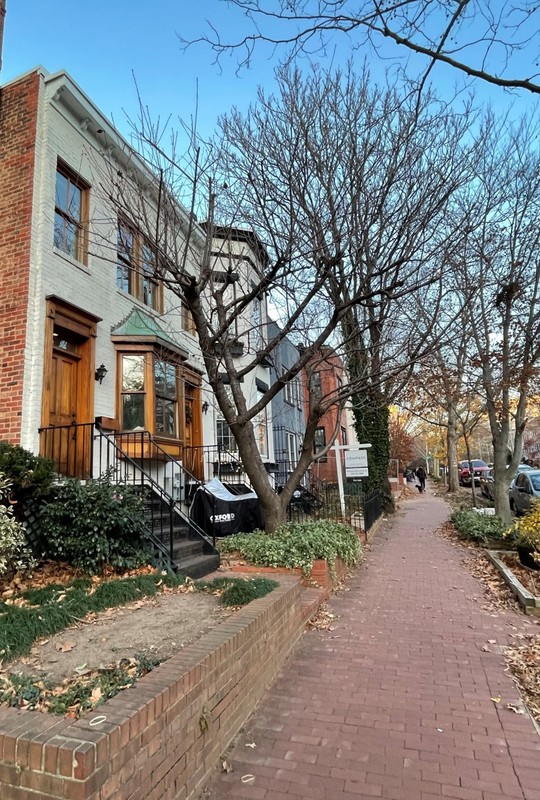 Sketch of row houses with large projecting bays at 2503-2507 I St.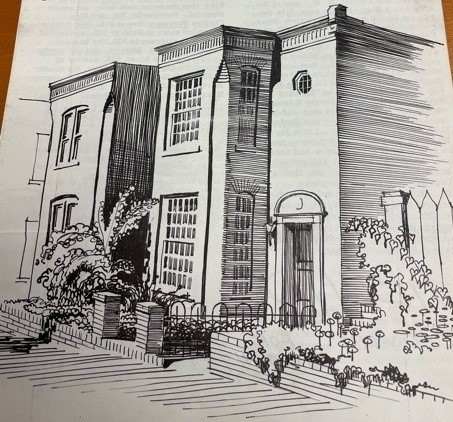 Strong vertical brick cornices on the bays at 2505 and 2507 I St.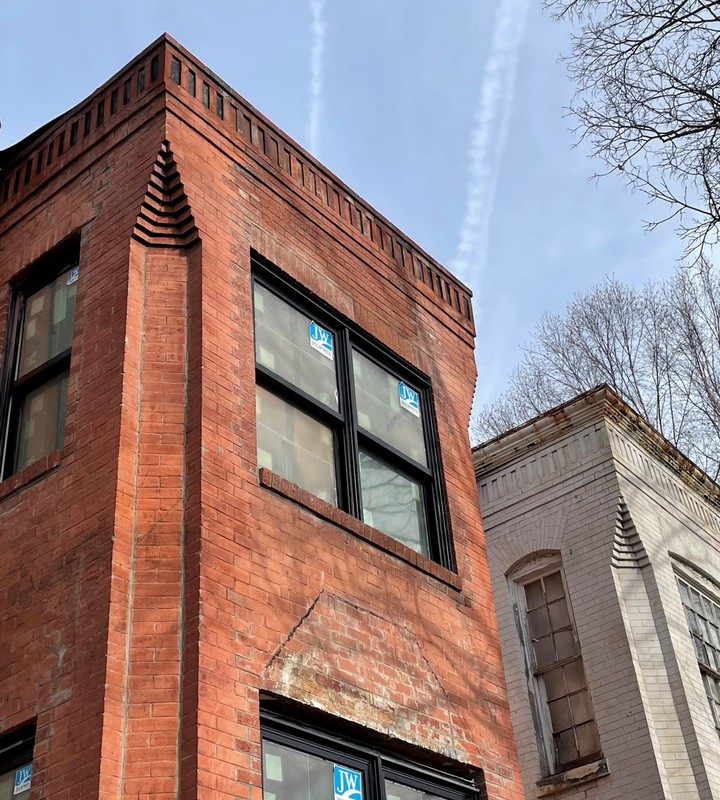 Backstory and Context
The first two houses at the bottom of I Street (2530-2532) were built in 1889 by Irish immigrant Peter McCartney. The houses feature an unusual bricked arched entryway to the back yard garden and intricate brick cornice work. McCartney built a number of houses in Foggy Bottom in the 1880s. He began as a carpenter and soon established a successful contracting business. His skill with brick and wood is found throughout the historic district including in the corbelled brick cornices and delicate jigsaw work. No. 2532 still features the McCartney as-built interior floor plan, including a wood-burning fireplace and his hand-made mantle. Swiss artist Daniel Zeltner painted a colorful mural, with cows and the Capitol - it is located on the back retaining wall (behind the house).
The right side of the I Street features nine row houses, built in 1911 (2512-2528 I St.). They are set back from the street allowing room for terraced gardens. Even though these houses have more land than others in the neighborhood, they were built as low cost housing for working people. Nos. 2512-2518 were designed by local architect A.H. Beers and built by H.A. Kite. They are modest brick structures, although a bay window has been added to No. 2526. The George Washington University's Rohr Chabad Jewish Student Center is located in a renovated house along this row. The rear of the house has been expanded to offer room for Torah study, classrooms, and large gatherings. Nos. 2520-2528 were designed by Washington architect N.R. Grimm. These houses are slightly wider and have slightly more ornate brickwork.
At the top of the hill are two narrower row houses - No. 2508 is another Peter McCartney house, built in 1887 for Thomas Cahill. Note the restrained brick cornice and delicate jigsaw work above the windows and door. This house also has an unusual side-entrance.
The houses on the lower left side of I Street were built since the 1950s. They replaced wood houses, including the ones shown in the 1940s pictures of a family (who resided across the street from 1918 to 1957). Further up the street are some original houses. No. 2513 (b.1925) is interesting because it has two wooden front doors and a bay window. At one time, the house was divided into two residences, each with its own door. Nos. 2503-2507 were designed in 1892 by Thomas Francis Jr. and built by George W. Dove for T.B. Harrison. They feature large projecting bays and a strong vertical brick cornice. No. 2507 is currently being extensively renovated, while keeping the façade – the one next to it (No. 2505) needs renovation.
Sources
DC Historic Preservation Office, Foggy Bottom Historic District Brochure (2003) (see link below) 
DC Government, Office of Planning: Foggy Bottom Historic District Nomination and related documents (1987) (see link below) 
DC Historic Preservation Office, HistoryQuest (see link below) 
Private photo collection
Foggy Bottom News, Feb. 1960
Personal Communication, Daniel Zeltner, January 2022
Image Sources
Leone/Vogt, 2021

Vogt/Leone, 2022

Leone/Vogt, 2021

private collection

private collection

private collection

Leone/Vogt, 2021

Melita Rodeck, Foggy Bottom News, Feb. 1960

Vogt/Leone, 2022

Additional Information