This entry includes a walking tour! Take the tour.
Introduction
Author-Uploaded Audio
Located on the original 2.8-acre site, this 14,000 square-foot sandstone prairie mansion was built in 1891 by Senator Sir James Alexander Lougheed and his wife Lady Isabella Clark Lougheed (née Hardisty). They raised their family here, made the home one of the finest residences in Canada's west, and it became a political and social hub of fast-growing Calgary until 1936. As a historic site and museum now open to the public year-round, Lougheed House continues to be a "home for Calgary's stories".
Images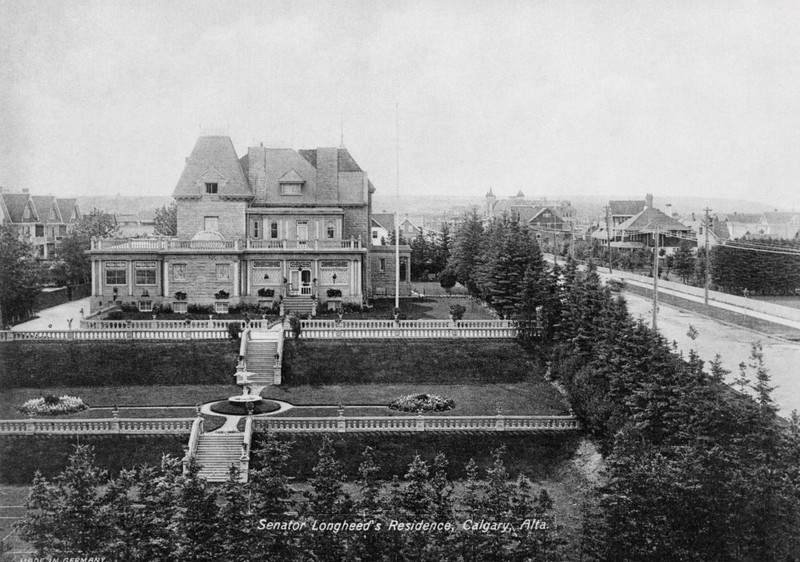 Lougheed family in Banff, c. 1920s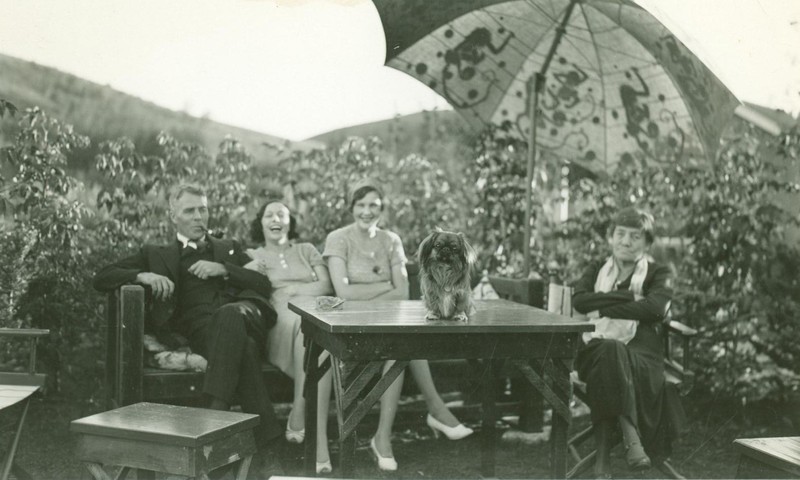 Drawing Room at Lougheed House, c. 1920s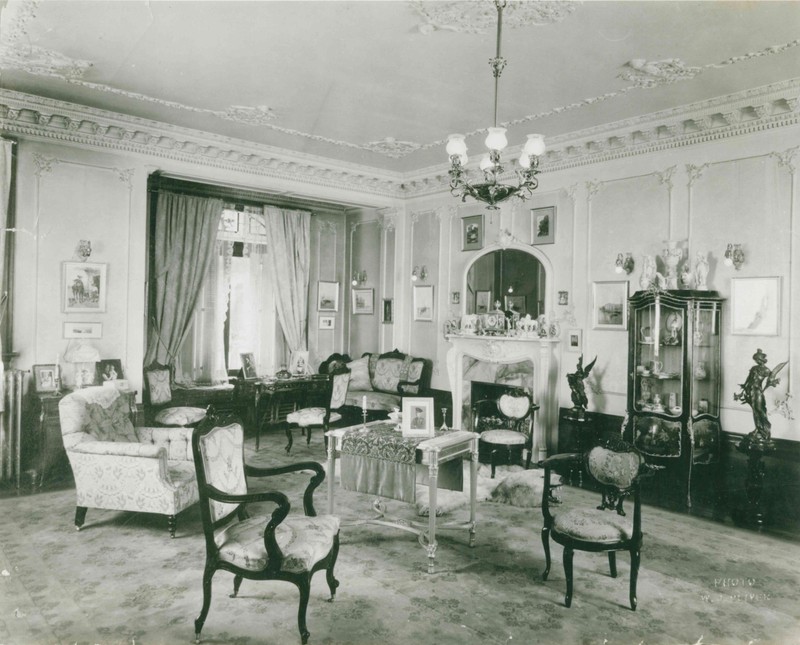 Backstory and Context
Author-Uploaded Audio
The Lougheed House has borne witness to the evolution of the City of Calgary since 1891. It has seen fires and floods, boom eras and recessions, international cultural events and the everyday lives of its citizens.
Built in 1891, the house was originally inhabited by James and Isabella Lougheed. He was a lawyer, involved in real estate, and a future Senator. She was a Métis woman from a prominent fur trading family who was skilled at hosting and community building. Together they would become one of the most respected and well-loved families of the West, a legacy that continues today through the public service of their descendants.
Originally built as a family residence on the bald prairie on the outskirts of Calgary, as the city grew up around Lougheed House its purpose shifted and changed to suit the needs of the community. In the Great Depression, it served as a vocational training centre for young women. During and after World War Two, it functioned as a barracks for the Canadian Women's Army Corps. Many Calgarians fondly remember Lougheed House as Red Cross House, when it was a blood donor clinic for many years. In the 1980s and 90s, it sat nearly vacant and the surrounding park became known as the city's gay prostitution stroll. The history of the House is deeply intertwined with Indigenous histories, our colonial past, the complex narratives of women's histories, the queer community, and many other social histories of our city. While many historic buildings were being demolished in Calgary, Lougheed House survived through creative adaptive re-use and for its utility to the community. Today, it continues to serve the community as a historic house museum and an artifact of our complex past. 
Sources
Cook, Bobrovitz J, and Trudy Cowan. Lougheed House: More Than a Century of Stories. Calgary: Lougheed House, 2006.
Smith, Donald B. Calgary's Grand Story. Calgary: University of Calgary Press, 2005.
Image Sources
Collection of LHCS 10-3

Collection of LHCS

Glenbow Archives NA-3232-8

Additional Information